It is a standard process among business leaders across different industries to monitor their market. By keeping tabs on the trends and activities of their target market, they formulate better strategies to sell or to prepare for any dips. And that is why news websites, such as these federal government news sources, come in handy for government contractors who want to stay ahead of their game.
Who are the top 10 federal government news sources?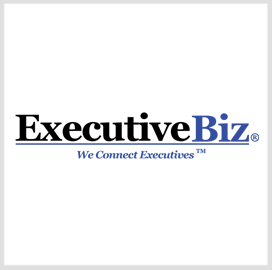 The ExecutiveBiz delivers fresh off-the-press news that matter to the government contracting industry's wavemakers. With experienced writers and researchers powering up the publication, the ExecutiveBiz gives an insider look at the latest federal government news about defense, healthcare, and technology. And to ensure that you wouldn't miss any drop of info regarding the government contracting field, you can sign up for their exclusive newsletter so everything will be delivered to your inbox!
The Virginia-based government news agency is an official publication arm of Executive Mosaic (EM).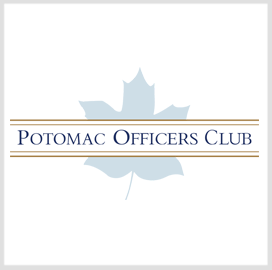 The Potomac Officers Club (POC) has been in the business of connecting and empowering government contracting executives for more than 20 years. This Virginia-based company is a market leader in building executive networking programs, bringing together like-minded individuals to help each other grow.
On top of being a top executive events producer, the company's cross-platform publication is also growing steadily over the years. Their seasoned editorial staff follows the latest news about the federal government, the people, events, and trends that will shape the industry.
The Consumer News and Business Channel (CNBC) is one of the leading business and financial news agencies, reaching a hundred million readers globally across all of its platforms. They cover trending business and trading news from around the globe to provide the latest information to industry leaders and key decision-makers.
Nearly 400 million households tune in to CNBC's global news TV channel. And you can access their 24/7 news reporting through their website.
The U.S. News & World Report is a cross-platform digital media company that is at the forefront of delivering breaking news regarding issues that affect its consumers, business leaders, and policymakers. Headquartered in Washington, this news publishing giant offers a variety of services by covering industry-relevant topics on its different platforms: News, Education, Health, Money, Cars, Travel, and 360 Reviews.
The U.S. News & World Report readership reaches 40 million monthly.
Although their organization is not similar to other news agencies since the government runs them, the U.S. Department of State houses critical information about the current affairs of the government. On its website, the Department of State regularly publishes news and press releases about America's international relations and policies.
The New York Times is a globally renowned print news and digital media giant that the people have trusted for over a hundred years. Ever since it was founded in 1851 by Henry Jarvis Raymond and George Jones, The New York Times has prided itself on helping people understand the world through its independent journalism.
As one of the premier leading sources of news and current events in America, the New York Times consistently delivers fresh-off-the-press news about various industries, including U.S. and politics. They cover the White House, monumental supreme court rulings, legislation issues and developments in Congress, and more. The multi-platform publishing giant monitors issues and developments that affect the people, lawmakers, and the nation.
The Associated Press is another globally-renowned and independent American news organization that has championed factual reporting since its founding in 1846. Also known as the AP, this New York-based news giant delivers fast, accurate, and nonpartisan news to its millions of readers worldwide.
The AP covers news and events in multiple sectors, including U.S. and international news, law and politics, sports, entertainment, business, technology, health, science, lifestyle, and more.
The ExecutiveGov is a premier source of news and headlines in the federal government. With an expert team of editorial staff, ExecutiveGov delivers breaking news about the issues and challenges surrounding the federal departments, particularly Gov 2.0, cybersecurity policy, health IT, green IT, and national security. And on top of that, the Virginia-based publication agency also spotlights notable government employees and executives.
Furthermore, ExecutiveGov is also an official publishing arm of Executive Mosaic, along with ExecutiveBiz, Potomac Officers Club, and GovCon Wire.
The Department of Defense (DoD) is the federal department in charge of safeguarding the nation against adversaries that threaten the peace and security of the country. The DoD is comprised of different components that protect the nation across different spheres: land, water, air, space, and cyberspace.
The defense department's official website publishes news, updates, and press releases about the current events surrounding the federal agency. Although they are not primarily a news organization, keeping tabs on their website gives you access to the latest happenings of DoD.
CNN Politics is CNN Digital's official platform for federal political news. CNN Politics delivers the freshest federal news, campaign stories, and Washington coverages.
CNN Digital is one of the world's leading digital news organizations that is made up of more than 4,000 journalists worldwide who publish news that matter to you, 24/7.
What are the things you should know as a government contractor?
Staying on top of the latest news and events will help you stay ahead of the pack. Being in the loop gives you the opportunity to formulate better strategies to position your business favorably in the market.
But, it doesn't stop there.
First, you must know the fundamentals of government contracting. From learning the right places to register to understanding the contract bidding process, this guide will help you navigate through it all. And if you feel that you are too intimidated to pursue this highly-competitive and complex industry, you should get to know these top thought leaders that may inspire you to continue your race.
Second, you should familiarize yourself with the types of federal contracts most accessible to you, especially if you are still new to the industry.
And third, try to diversify your sources of information. The federal government is a massive institution, and depending on a single source of information is a disservice to you. And if you want the freshest federal government news delivered to your inbox, subscribe to our newsletter today!