About ExecutiveGov
ExecutiveGov is dedicated to the news and headlines in the Federal Government
It serves as a news source for the top trends and issues facing federal government agencies and how they influence the government contracting market, such as:
Gov 2.0
Cybersecurity policy
Health IT
Green IT
National security
We also aim to spotlight various federal government employees and interview key government executives whose impact resonates beyond their agency.
ExecutiveGov is owned and operated by Executive Mosaic
Since 2002, Executive Mosaic has been the leading daily publication for branding executives aiming to connect and promote through exclusive peer networking events and media. Our site is dedicated to the news and headlines in the Federal Government, primarily targeted at the U.S. federal government contracting (GovCon) marketplace.
The Executive Mosaic Portfolio

Executive Mosaic has helped thousands of government professionals worldwide understand and grow in the United States' contract marketplace. The Executive Mosaic portfolio includes GovConWire, ExecutiveGov, GovConExec, ExecutiveBiz, Potomac Officers Club and our two signature E-magazines, GovConDaily and The Weekly Roundup. Across all our sites, we deliver our reporting to 500000 of unique users a month.
Learn about the latest developments in:
ExecutiveBiz Newsletter
50000 subscribers are signed up for our newsletter. Sign up here to stay updated with the latest technological developments and Government contracting news.
You get daily news and industry reports directly in your email every Thursday.
In addition, executive Mosaic's online and daily/weekly E-Newsletters cover executive-level activity across Government contracting and related public and private sector fields.
Advertise with Executive Mosaic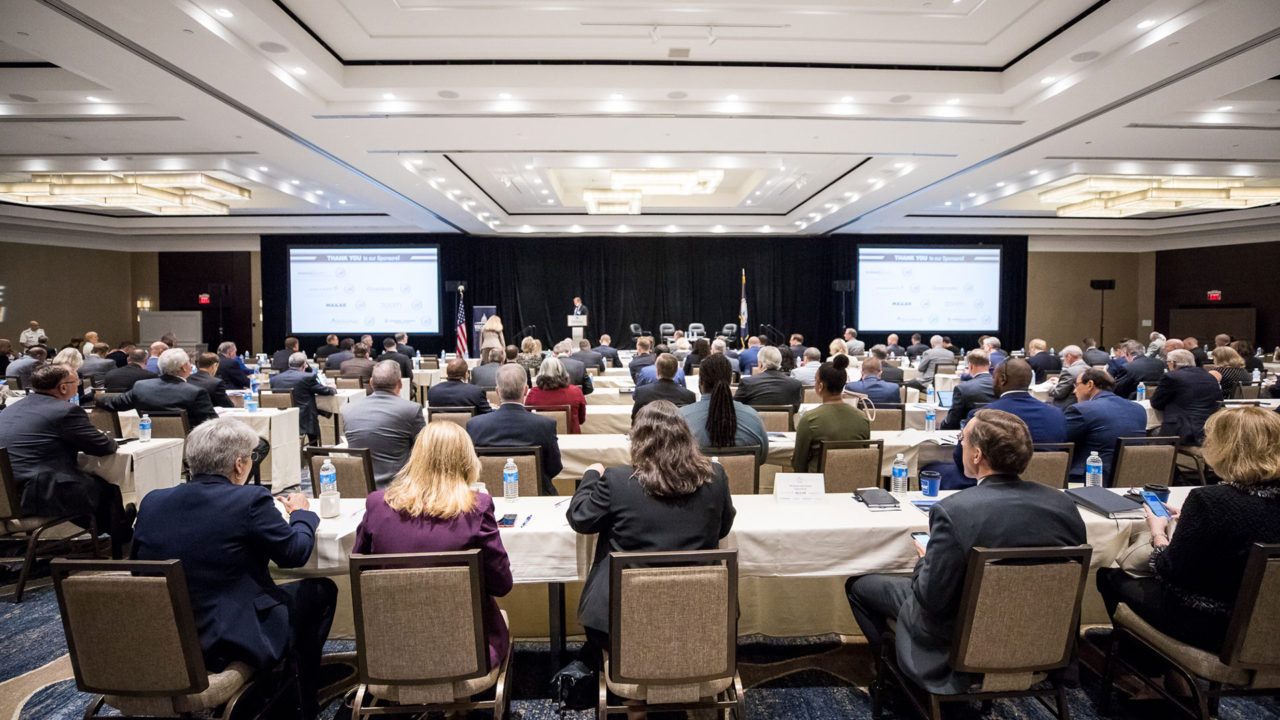 Why? We Deliver your message to executives, business, and government professionals with Executive Mosaic. In addition, our advertising program will target your best prospects and convert them to sales leads.
Across its media properties, Executive Mosaic features:
The Most GovCon Executive Stories, Interviews & Analysis
A Wide-Reaching Circulation to Business Executives & Government Officials
A Reach of More Than 5.5 Million Annual Views AND GROWING!
For information on advertising rates and plans across all of our outlets, contact Colin Meade at [email protected].
Executive Mosaic's online and daily/weekly E-Newsletters cover executive-level activity across Government contracting and related public and private sector fields.
For more on the depth of Executive Mosaic's media presence, inspect each of our media properties.
Our founder and leaders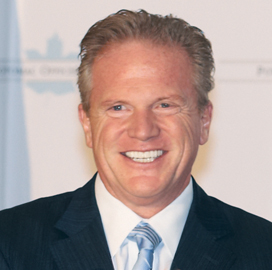 Jim Garretson
CEO & Publisher
Garretson founded Executive Mosaic in 2001 exclusively for top-tier executives in the greater Washington, D.C. market.
Garretson built an exclusive forum and cross-media platform wherein he produced:
Highly specialized internet-based media properties
Publications
Event-driven executive peer groups
A prestigious series of private networking communities for top executives and serves as publisher for the growing number of Executive Mosaic online and print media outlets.
In addition to Executive Mosaic, Garrettson also founded:
The Potomac Officers Club (POC)

A 501 (c) 6 non-profit organization's mission is "to weave an executive fabric that benefits our local business community." That organization and the associated e-magazine he founded in 2003 (ExecutiveBiz) served a pronounced need at the time for connecting the Washington business community.

GovConWire:

A daily news wire and reporting organization dedicated to Government Contracting

GovConExecutive

An organizational who's who in Government Contracting

The New New Internet

It is an ongoing effort that tracks the technology supporting the Government's leading-edge IT initiatives.

ExecutiveGov

It tracks the key government executives that make the decisions that most strongly impact the market segment of Government contracting and includes current, transitional, and former government executives.
A serial entrepreneur and veteran of the fast-growth technology and telecommunications industries, Garrettson is also the Founder and President of TownHall Teleconferencing. Additionally, he served as EVP of Sales and Marketing at Net2000 Communications, SVP of North American Sales for Satellite-based streaming media provider Cidera, President of Teleglobe Business Solutions, and SVP of Sales at Qwest Communications, where he ran the National General Business sales force and various positions with MCI Telecommunications. Garrettson is a graduate of the University of Hartford's Barney School of Business and serves on the George Mason University's College of Science advisory board.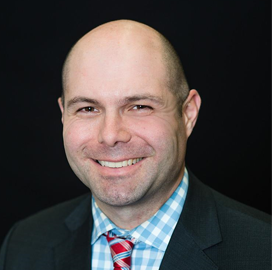 Colin Meade
VP of Business Development and Sales
Colin Meade runs the sales team for the leader in connecting, promoting, and branding executives of consequence in the Federal Contracting market
Colin also oversees the sales efforts for Executive Mosaic's ArchIntel Daily Intelligence service.
ArchIntel delivers unmatched strategic awareness to your organization by uncovering the critical signals and actionable intelligence in the pervasive noise of media-sourced information.
The ArchIntel solution is a completely customized, human-intelligence-powered daily briefing service.
We leverage a sophisticated, proven information-gathering platform to source only your team's most relevant and actionable intelligence every morning.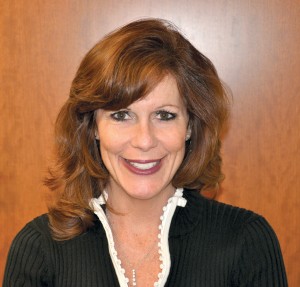 Sheri Page
Business Manager
Sheri Page has been with Executive Mosaic since the company was "born."
Hired in October 2002, Sheri was instrumental in getting our sister companies, The Potomac Officers Club and ExecutiveBiz, up and running.
Sheri handles:
Day-to-day human resources
Payroll
Accounts payable and receivable
Customer service
Office management for the company
Before Executive Mosaic, Sheri worked for many telecom companies in the area. Employed by MCI in 1985, Sheri spent ten years at the company supporting various executive management team members. Sheri later worked for the CFO of LCI Communications, later acquired by Qwest Communications.
Sheri has a degree in Early Childhood Education from Frostburg State University, where she was a disc jockey on the campus radio station for four years. Sheri is happily married and lives in Bethesda, MD.