Kiewit Corporation is one of North America's prime construction and engineering organizations. The company has done some of the most complex projects through its wide network of services including procurement, foundations, and development.
Find out more about the Kiewit Corporation leaders, founders, and executives and the company's range of engineering services.
About Kiewit Corporation
Kiewit Corporation has been a construction and engineering leader for over 135 years. The company focuses on safe engineering practices, earning a safety performance ten times more than the industry average. It is one of the most respected constructions and engineering organizations with its commitment to safety, quality, and environmental stewardship.
Throughout the years, Kiewit Corporation has built construction capabilities for industrial, building, mining, oil, gas & chemical, power, transportation, and water projects. It's an award-winning company, earning recognitions, such as:
Rank in the Top 50 Best Workplaces – Great Place to Work® Institute Canada (2011-2022)
No. 3 in the Top 400 Contractors – Engineering News-Record (2022)
No. 5 in the Top 40 Canadian Contractors – On-Site Magazine (2022)
No. 1 in Engineering News-Record Rankings 11 times (2020)
Rank in the top 5 in ENR Rankings 37 times (2021)
Founder of Kiewit Corporation
Kiewit Corporation was founded in 1884 as Kiewit Brothers Masonry Contractors, by Andrew and Peter Kiewit based in Omaha, Nebraska. In 1889, they were awarded a masonry contract for the 7-story Lincoln Hotel. In 1900, the company had its first project as a general contractor with the Bekins Warehouse.
History of Kiewit Corporation
In 1904, the partnership between the Kiewit brothers broke apart, and only Peter Kiewit pursued the business. His sons, Ralph and George, renamed the company Peter Kiewit Sons. Eventually, his youngest son, also named Peter Kiewit, took over the business in 1931 and reorganized the business as Peter Kiewit Sons, Co.
The successor Peter Kiewit assembled the company's core group and board of directors —Walter Scott, Homer Scott, George Holling, and Ted Armstrong — and took on several highway construction projects during the Great Depression. The company elevated itself from a local to a national contractor of the era.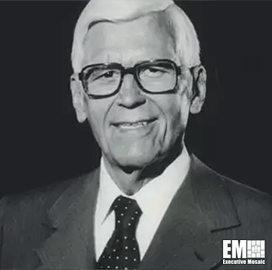 Since then, the company has grown to be one of the most trusted engineering organizations through the leadership of six presidents, namely:
Peter Kiewit, President (1931 – 1969)
Bob Wilson, President (1969 – 1979)
Walter Scott, Jr., President (1979 – 1998)
Ken Stinson, Chairman and CEO (1998 – 2005)
Bruce Grewcock, CEO (2005-2019)
Rick Lanoha, President and CEO (2020 – present)
Headquarters of Kiewit Corporation
The headquarters of Kiewit Corporation is located, from where it started, in Omaha, Nebraska. The company has regional locations across 30 states, five provinces across Canada, and offices in Mexico City and Querétaro, Mexico.
Notable projects of Kiewit Corporation
Kiewit Corporation has built an extensive portfolio over the years. Its network of engineering organizations is built on the core values of Peter Kiewit's leadership — People, Integrity, Excellence, and Stewardship. The company delivered quality results within budget and schedule in their notable projects, such as:
Livestock Exchange Building in Omaha, Nebraska (1924)
Barracks and facilities at Fort Lewis in Tacoma, Washington (1939)
Big Horn Mine near Sheridan, Wyoming (1943)
Friant-Kern Canal in San Joaquin Valley, California (1946)
High Arctic Air Base in Thule, Greenland (1951)
Transbay Tube between San Francisco and Oakland, California (1966)
Fort McHenry Tunnel in Baltimore, Maryland (1980)
San Joaquin Hills Transportation Corridor in Central Valley, California (1991)
Hibernia Gravity Structure in St. John's. Newfoundland (1993)
Omaha's Henry Doorly Zoo and Aquarium in Omaha, Nebraska (1999)
Transportation Expansion Project in Denver, Colorado (2001)
Sea-to-Sky Highway Improvement Project between Vancouver and Whistler, British Columbia (2005)
Port Mann Bridge/ Highway I Improvement in Coquitlam, British Columbia (2006)
Lower Mattagami River Project in Kapuskasing, Ontario (2010)
Kiewit Corporation Executive team
The leadership team of Kiewit Corporation heads over 28,000 employees worldwide. In 2021, the company brought in more than $12 billion in revenues. Get to know the current line of the Kiewit Corporation executive team.
Rick Lanoha, President and Chief Executive Officer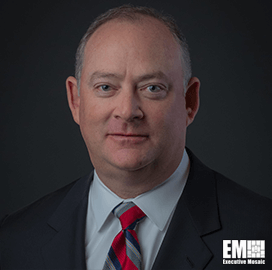 Rick Lanoha has served as the President and CEO of Kiewit since 2020. He is responsible for the overall management of the company and its subsidiaries. He started his career at Kiewit as a part-time employee in 1986 and has held several managerial roles over the years.
Before becoming Kiewit Corporation's CEO, Lanoha first joined the Kiewit Corporation Board of Directors in 2009. He also served as a Senior Vice President, Executive Vice President of Kiewit Industrial Group, and President of Kiewit Energy Group.
Trent Demulling, Chief Financial Officer and Senior Vice President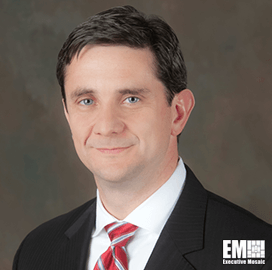 Trent Demulling is responsible for finance, accounting, internal audit, and employee benefits as the Chief Financial Officer (CFO) at Kiewit Corporation. He also serves as the company's Senior Vice President, and a board member for several associations and organizations, including Kiewit Luminarium, where he serves as the Chairman and Director.
Before assuming office as Kiewit Corporation CFO, Demulling served as the company's District Business Manager and Corporate Senior Manager. Previously, he worked for KPMG LLP and PricewaterhouseCoopers LLP.
Justin Rauner, Chief Technology Officer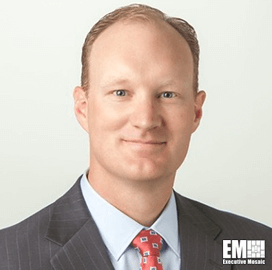 Justin Rauner is the Chief Technology Officer (CTO) of Kiewit Corporation. He oversees the engineering department, including the innovation, advancement, adoption, and other strategic assets of engineering technology tools.
Before joining the Kiewit Corporation executive team in 2013, Rauner had over 25 years of experience in information technology, engineering construction and operations, consumer packaged goods, and retail industries. Previously, he worked as an IT Director of Applications at Gordmans and as an IT Business Development Manager at Hallmark Cards.
Chris Dill, Chief Information Officer and Vice President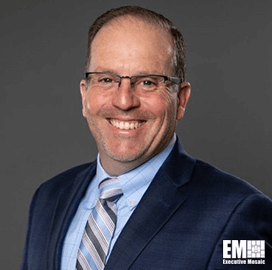 Chris Dill has served as Kiewit Corporation's Chief Information Officer (CIO) and Vice President since October 2016. He oversees, strategizes, and implements information technology processes and delivery for more efficient business operations.
Dill served as Kiewit's CTO from 2013 before assuming office as CIO. In his over 20 years in the business, he served in different managerial and senior leadership positions, including Senior Vice President of Global Technology and West Corporation's VP of Enterprise Telecom and Network Engineering and VP of Corporate Application Development and Support.
Matt Pappas, Chief Data Officer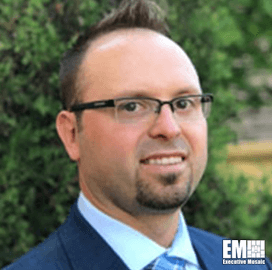 As Kiewit Corporation's Chief Data Officer, Matt Pappas is responsible for data management, integration, and automation. He leads the company's data services teams and has held the position since his return to the company in April 2020.
In his tenure at Kiewit, Pappas held positions such as Business Director, Business Controller, Senior Business Manager, Project Controller, District Compliance Manager, and Project Business Manager in the company's various regional locations. Before returning to Kiewit, he served as the Chief Financial Officer at Harder Mechanical Contractors from January 2018 to April 2020.
Megan Armstrong, Executive Vice President of Industrial Engineering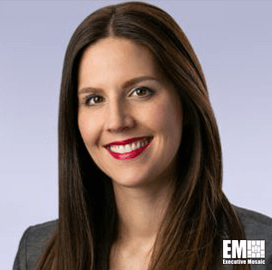 Megan Armstrong leads the engineering team focusing on design for the industrial market as the Executive Vice President of Industrial Engineering. She is the first woman to join Kiewit's executive leadership development program — the highest training program within the company.
Armstrong began her career at Kiewit as a structural engineer and lead structural engineer, where she was part of simple-cycle and combined-cycle gas-fired power plant projects. As an executive, one of her most recognizable contributions is getting recognition from Central Exchange for notable women in STEM industries.
Robin O'Callaghan, Senior Vice President of Industrial Project Development and Estimating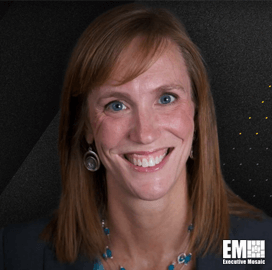 Robin O'Callaghan serves as the Senior Vice President of Industrial Project Development and Estimating. She is experienced in conceptual estimating, estimation analysis, contractor bidding, award discussions, and change order negotiation.
O'Callaghan has been with Kiewit Corporation since 2001 and has assumed different leadership positions for various projects dealing with energy, hydropower, power delivery, and more. Her senior leadership roles include Director of Project Development and Vice President for Industrial Markets and Strategies.
Kiewit Corporation Delivers Construction-Focused Engineering
Kiewit Corporation leaders, founders, and executives are dedicated to construction-focused engineering. From blueprints to reality, the company takes less risk but delivers more certainty. This makes the company a top choice partner for engineer-procure-construct (EPC) and design-build for different markets worldwide.