AECOM is the most trusted infrastructure consulting firm in the world headquartered in Dallas, Texas. It is a global provider and creates partnerships with private and public clients in more than 150 countries to find solutions to the most mind-boggling challenges and establish legacies in the coming years and generations.
Also, it has been named one of Fortune's World's Most Admired Companies in the past seven years. In this article, you will learn about the AECOM leaders and founders as well as executives behind the company's continued success. They are committed to delivering quality services and making a difference in the lives of their customers globally. Read on!
What is the history of AECOM Technology Corporation?
AECOM was founded 25 years when employees from Ashland Refining Company, an oil industry company headed by Paul Blazer, decided to fulfill their dream of establishing an industry-leading firm to make a better world.
In 1966, Ashland acquired Warren Brothers, enabling its involvement in highway construction and materials, where it leveraged refinery byproducts to produce asphalt.
In 1980, Ashland sold its production assets. The following year, it was a reorganized company and implemented a new corporate strategy for its goal to focus on marketing and expanding its non refining businesses.
The company grew into one of the country's major road construction companies, laying the foundation of the AECOM technology corporation. When Ashland planned to return to its core petroleum refining business in the late 1980s, Newman, the appointed president and chief executive at that time, suggested an employee buyout proposal, which resulted in the distribution of the business to stockholders and the creation of AECOM. AECOM stands for
Architecture
Engineering
Construction
Operations
Management
Learn more about AECOM's stockholders here.
AECOM became an independent company in April 1990 when it formed five Ashland entities merger. In 2021, it relocated from Los Angeles to Dallas, Texas, as Dallas became an emerging spot for corporate headquarters and an advantageous corporate talent magnet, especially in the consulting and engineering sectors.
What are the AECOM company's segments?
AECOM provides local knowledge, global reach, technical excellence, and innovation to its clients. The company's designing, engineering, planning, construction management services, and consulting capabilities are divided into the following segments:
Management services
AECOM Technology Corp works with governments and is a top-tier government contractor worldwide that supports important intelligence, defense, and security projects, including
Construction of military projects (facilities, e.g., hospitals and hangars)
National infrastructure projects (highway construction)
Airports and seaports
Environmental cleanup
Design and Consulting Services
AECOM provides unmatched services for consulting, an engineering firm, and architectural firms in public spaces, transportation, energy, water, environmental, and buildings in the Western United States. The team comprises professionals with a wide range of skills, including civil engineering, industrial engineering, electrical engineering, environmental consulting services, etc.
AECOM Capital (ACAP)
AECOM manages real-estate development and infrastructure projects and public and private partnerships in different locations worldwide. AECOM Capital usually partners with experienced developers and investors as co-general partners and may or may not enter into contracts with its other affiliates to provide services (e.g., engineering, construction, and design) for ACAP-funded plans.
Construction Services
AECOM's construction services segment has provided infrastructure in the oil, gas, and civil sectors for many years. It has built some of the most challenging structures in the world, including stadiums, skyscrapers, residential buildings, refineries, and water treatment plants.
What are AECOM's projects?
AECOM has unrivaled expertise in the services they have been providing. They have a strong portfolio of work and a list of iconic projects. Here are some of the following:
It is the first dual-mode desalination that can treat 137,000 cubic meters of water daily, saving energy. It can treat sea and freshwater depending on weather conditions. AECOM is one of the companies that supported the desalination plant's engineering.
AECOM has partnered with Columbia University and Columbia University to observe COVID-19 ribonucleic acid (RNA) in wastewater in the BCUA sewer shed to evaluate New Jersey's COVID-19 incidence.
AECOM is the program manager for NEOM, a city built from scratch in the Arabian desert and one of the latest urban projects to sustain and urbanize Saudi Arabia's northwest region. It includes designing utilities and transportation backbone infrastructure and geotechnical and environmental services.
AECOM partnered with Arrivo and HyperloopONE, private developers, and the state government to develop an urban context and make commuting from one metropolitan area to another town suburb possible in minutes. AECOM is also the sole company to have ever planned, designed, and built projects of Hyperloop.
The Taizhou Bridge is the very first three-tower suspension bridge connecting Jiangsu, China's four main cities, Zhenjiang, Taizhou, Changzhou, and Yangzhou. AECOM's recent experience in the construction and design of the Sutong Bridge made it competent enough to provide specialist input and invaluable design to the bridge and its unique feature, asymmetric live loading.
Who are the AECOM leaders and founders?
AECOM has over 13,000 employees in 20+ countries, with full-year revenue of $20. 2 billion in 2019. This section lists the AECOM leaders and founders behind the company's success!
1. Troy Rudd
Chief Executive Officer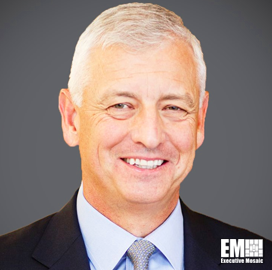 Troy Rudd is a part of the AECOM executive team and has been named chief executive officer (CEO).
The company named long-time chief financial officer Troy Rudd as the next AECOM CEO, succeeding Michael Burke.
He was appointed to the roles of director and CEO in August 2020.
He is responsible for leading AECOM's transformation into a professional services organization.
He has been in charge of a financial and operational leadership role since 2019.
2. Lara Poloni
President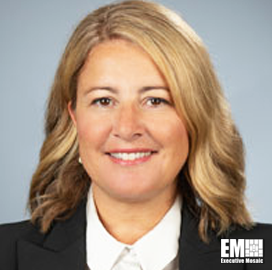 Lara Poloni is the new president of AECOM (2020).
She has been a longstanding member of the AECOM team (since 1994).
Poloni served in many leadership roles, such as chief executive of AECOM's operations in the Middle East, Africa, and Europe for five years.
Most of her work is focused on assessing, planning, and developing the most significant infrastructure projects for clients from private and public sectors.
3. Shirley Adams
Chief Human Resources Officer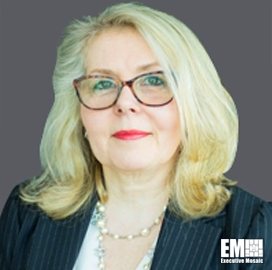 Shirley Adams's responsibility is to serve Human Resources services globally, including employee training and development, performance management, talent acquisition, and AECOM's other performance-appraisal processes.
She is a member of the Executive Leadership Team, helping the people transformation program for the global enterprise.
4. Jay Badame
President, Construction Management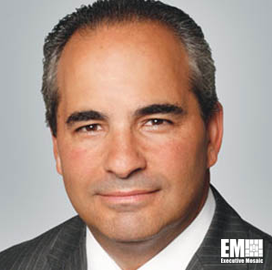 Jay Badame is responsible for constructing some of the most iconic buildings worldwide, including Hudson Yards, One Vanderbilt, and Manhattan West.
The Construction Management Business became the America's second biggest contractor under his leadership (Los Angeles and New York City).
He's also responsible for the expansion of the company's coast-to-coast reach.
5. Todd Battley
Chief Strategy Officer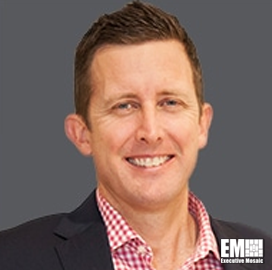 He started working at AECOM in 1996 after finishing his studies in civil engineering.
Todd Battley has contributed to the company's growth strategy by offering AECOM's best enterprise to key clients.
He has worked in several roles, including ensuring people have accessible digital systems and tools and digital transformation vital to innovation and client service excellence.
6. David Gan
Chief Legal Officer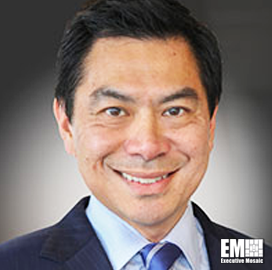 David Gan joined AECOM in 2006 and is currently a member of the AECOM executive leadership team.
He is responsible for different aspects of the company's global legal function.
He is in charge of corporate governance, mergers and acquisitions, and legal transactions.
Before working at AECOM, he was a securities and corporate lawyer.
7. Gaurav Kapoor
Chief Financial Officer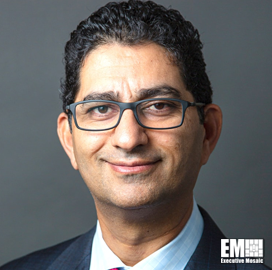 Mr. Kapoor is a member of the AECOM Executive Leadership Team.
Gaurav is in charge of AECOM's global financial operations, such as financial analysis, reporting, planning, internal audit, tax, international real estate, and more.
He also served as the Global Controlled since 2016 and Treasurer since 2019.
8. Sarah Urbanowicz
Chief Information Officer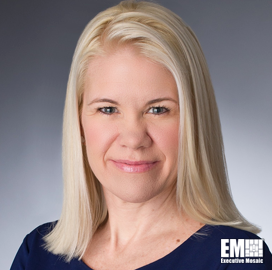 As a chief information officer, Sarah leads the IT enterprise and is responsible for executing and developing global information technology strategies.
She also oversees the digital portfolio management, operations, infrastructure, compliance, information security, and others.
9. Warren Wachsberger
Chief Executive, AECOM Capital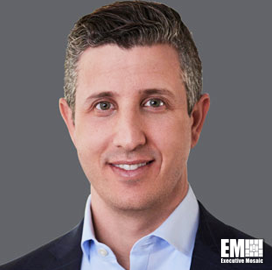 Wachsberger is AECOM Capital's Chief Executive
AECOM Capital is a part of AECOM. It is a developer and investor of real estate and North America's other most significant projects and specific international key markets
He has worked at AECOM Capital since its establishment in 2013 and is now responsible for investment execution, deal acquisition, and structuring transactions.
10. Randall A. Wotring
Chief operating officer (COO)
Randal Wotring joined AECOM from URS Corporation as a Federal Services president.
In July 2017, he was appointed COO at AECOM.
He has over 30 years of experience in the construction and engineering industries.
He has led the growth of AECOM's federal service business with federal agencies, including the Department of Homeland Security, Energy, and Defense.
11. Todd Musterait
Senior vice president
In February 2020, AECOM announced Todd Musterait is its new senior vice president of strategy and growth for the Design and Consulting Services practice. Musterait is experienced with leadership in the environment business industry.
With more than 25 years of experience, Musterait's responsibilities include strategizing ways to accelerate the company's growth in oil and gas, federal, commercial, industrial, state and local, and power. However, according to his LinkedIn profile, he is no longer affiliated with AECOM.
12. Elizabeth Hensley
AECOM Marketing Manager
Elizabeth Hensley has a long employment history with AECOM. She is the current senior marketing manager. Prior to that, she was AECOM's associate vice president for nine years (2004 to 2013). Also, she was the company's senior associate for five years (2004 to 2009) in the Southeast, Mid-Atlantic, and West regions.
What are some of AECOM's achievements?
Here's a list of activities and achievements that AECOM acquired in the past years:
AECOM leaders and founders at a glance
AECOM is the leading provider of engineering, design, construction, and project management services. It was ranked as the world's top construction company by Engineering News-Record magazine and recognized by Fortune Magazine as one of the Most Admired Companies. This wouldn't be possible without its unique combination of people, processes, and technology enabling them to deliver high-quality services in challenging environments around the globe.