Acquia Software Company is a fast-growing IT solution company empowering businesses with digitization. The company's developers and IT operation teams create and deliver digital products and services that connect customers, boost conversions, and make its clients stand out.
Get to know the Acquia leaders, founders, and executives.
About Acquia Software Company
Who Are the Owners and Founders of Acquia?
In 2007, Dries Buytaert and Jay Batson established Acquia as a software-as-a-service business to commercialize Drupal, an open-source CMS. The company offers large Drupal-based products, services, and technical support.
Where is Acquia's Headquarters Located?
Acquia's headquarters resides in Boston, Massachusetts. The private software company also has international offices in Australia, France, Japan, and the UK.
How Much is Acquia Worth?
Acquia brings in annual revenue of $201.1 million in 2021. Acquia has a revenue per employee ratio of $251,375.
Acquia Leadership and Executive Team
Acquia Software Company leaders and executives ensure to provide a digital innovation platform that gives market-leading enterprises agility and integration. Meet the top executives here.
Stephen Reny, President and Chief Executive Officer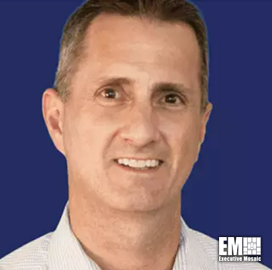 Stephen Reny serves as the chief executive officer of Acquia. Reny is a highly skilled and accomplished executive with nearly three decades of leadership experience. He has extensive experience in leadership roles in various sectors, including the technology sector, the financial sector, corporate banking, investment banking, and private equity.
Before becoming the CEO, he served as Acquia's Chief Operating Officer in charge of business operations, including customer success, professional services, global support, and security.
Reny also held executive positions at other companies like HP and Micro Focus, where he oversaw their Information Management and Governance and global SaaS operations until joining Acquia in 2018.
Dries Buytaert, Co-founder, Chief Technology Officer, and Chief Strategy Officer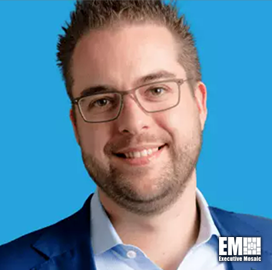 Dries Buytaert is Acquia's co-founder, chief technology officer, and chief strategy officer. Buytaert developed, originated, and initially led the Drupal project, an effective open-source platform for creating websites and digital experiences.
Buytaert also helped build Mollom, a service that analyzes a website's content to determine its quality and blocks spam from being published. Aside from developing and handling an executive position at Acquia, Buytaert writes an open-source blog called dri.es, where he talks about Drupal and the future of the web.
Chris Andersen, Chief Financial Officer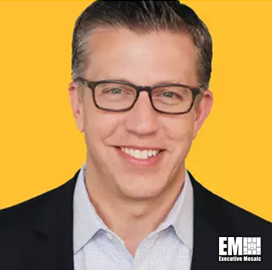 Chris Andersen is currently serving as the chief financial officer at Aquia. He oversees worldwide accounting, legal, technology, facilities, and data security operations of the company. Chris contributes his over twenty years of experience in financial management for large software organizations.
Chris began his professional career  at the public accounting firm of Arthur Andersen. His previous employers include Akamai Technologies, Progress Software, and Novell. He is a certified public accountant with a B.S. and an M.S. in business administration from BYU's Marriott School of Management.
Chris Doggett, Chief Revenue Officer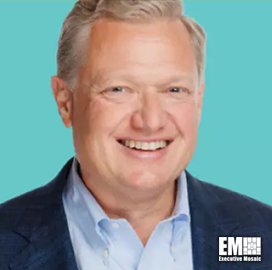 Chris Doggett serves as Acquia's chief revenue officer. He oversees the company's revenue generation and global sales activities which include field sales, inside sales, channel sales, business development, solutions engineering, account management, and sales operations.
Doggett has been in sales leadership for nearly two decades. He has taken important roles that initiated programs and missions for growing the revenue while increasing the productivity and profits of the companies he had worked with. He has worked with companies of all sizes, from startups to mid-sized businesses, and led teams of high performers for over 15 years.
Heather Hartford, Chief People Officer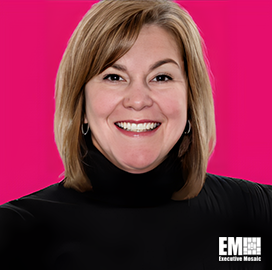 As the Chief People Officer, Heather Hartford oversees Acquia's talent organization, which includes recruitment, HR, and training. She contributes invaluable perspective and knowledge to developing and maintaining Acquia's rapidly expanding global workforce and culture.
Hartford formerly served as chief people officer at online fashion pioneer Rue La La. One of the highlights of her career is when she oversaw a five-year expansion from 100 to 700+ workers and promoted growth and diversity by implementing hiring policies and development initiatives. She also spent over a decade in executive roles at DigitasLBi before joining Rue La La.
Vangie Cleversey, Chief Delivery Officer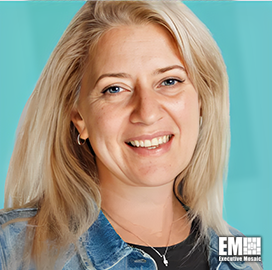 Vangie Cleversey is the chief delivery officer of Acquia and leads strategic program office and company-wide customer experience initiatives. Cleverley oversees Acquia's global support, operations, technical account management, onboarding, training, and professional services teams.
Before joining Acquia in 2015, Cleversey was Mobiquity's Northeast General Manager. She assisted clients with mobile strategy and application development. She also became Optaros's SVP of business development and EVP and Managing Director at Isobar for over a decade.
(Executive Photos from Acquia Official Website)
Acquia Senior Vice Presidents
Meet the Acquia's senior vice president executives here:
Matthew Gonnering, SVP and GM of Acquia DAM
Jim Shaw, SVP and GM of Drupal Cloud
Mark Picone, SVP and GM of Marketing Cloud
Deanna Ballew, SVP of DXP Products
Lisa Campopiano, SVP of Account & Customer Success Management
Kerry Kee, SVP of Drupal Cloud Engineering
Debby Leisner, SVP of Revenue Operations
Warren Schuman, SVP of Field Sales Americas
Providing excellent IT Services Procurement
Acquia helps federal, state, and local governments with IT solutions through government contracting. Acquia software and services enable government agencies and businesses to build, manage, and optimize websites. Acquia's leaders and executives are dedicated to improving their client's digital experiences.