Photo by DCStockPhotography from Shutterstock.com
Science Applications International Corporation (SAIC) is a leading provider of enterprise information technology, technical, and engineering services in the United States. It primarily serves the U.S. government, which includes software development and maintenance, program and IT support services, training, and more. Meet the SAIC leaders and executives here!
About Science Applications International Corporation
With the federal government as its primary customer, SAIC is focused on serving Department of Defense organizations, state and federal civilian agencies, the nation's healthcare community, and the intelligence community through mission support, information technology, platforms, logistics, and innovation.
SAIC Founder and History
Science Applications International Corporation was established in 1969 when John Robert Beyster and other scientists founded Science Applications Incorporated (SAI). Beyster became the company's Chairman and CEO until he retired in 2004.
In 1984, SAI experienced rapid growth in stature and value, leading to the company's name change to Science Applications International Corporation.
In 2014, after more than 40 years of operation, the company split into two. The parent company was rebranded to  Leidos, while the other entity continued the remaining core of the original SAIC.
SAIC Leadership and Executive Team
Here is a list of the SAIC executive team.
Nazzic Keene, Chief Executive Officer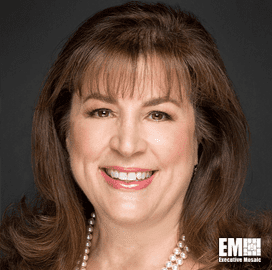 Nazzic Keene is SAIC's Chief Executive Officer and Board of Director Member, a position she has held since August 2019. Before these roles, she was SAIC's Chief Operating Officer (July 2017-August 2019) and President of the Global Markets and Missions Sector.
Under her leadership, SAIC has diversified its leadership team, starting with its company's Board of Directors which women and people of color now join. Ms. Keene is the first female recipient of the Technology Good Scout Award and a six-time Wash100 Award Winner.
Prabu Natarajan, Executive Vice President (EVP) and Chief Financial Officer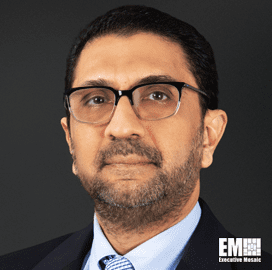 Prabu Natarajan was appointed Executive Vice President and Chief Financial Officer of SAIC. He oversees all the company's financial matters, including tax, treasury, accounting, planning, and investor relations.
Mr. Natarajan brings extensive experience in finance and accounting, mergers and acquisitions, business operations planning, and strategic planning. Before joining SAIC, he served several leadership roles at Northrop Grumman, including  Vice President of Mergers and Acquisition and Financial Planning and Vice President of Tax.
Hilary Hageman, Executive Vice President, Corporate Secretary, and General Counsel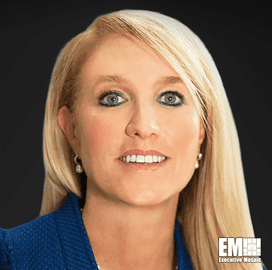 Hilary Hageman is SAIC's Executive Vice President, Corporate Secretary, and General Counsel. As a senior legal adviser, she is responsible for the internal audit, internal controls, legal, ethics, and risk management of SAIC.
Ms. Hageman brings years of experience in government contracting, public and corporate law, and general legal compliance. Before rejoining SAIC in 2022, Ms. Hageman was the Executive Vice President, Corporate Secretary, and General Counsel at Terran Orbital Corporation.
Michelle O'Hara, Executive Vice President (EVP) and Chief Human Resources Officer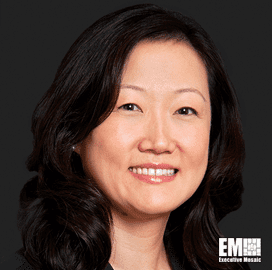 Michelle O'Hara has been SAIC's Executive Vice President and Chief Human Resources officer since 2019. She is responsible for marketing and communications and designing and implementing strategic people-related activities (e.g., culture transformation, talent acquisition, and employee retention). Before this role, she was the Senior Vice President of Human Resources. Ms. O'Hara joined SAIC in 2009 as the Vice President of Talent Acquisition.
Mark Escobar, Executive Vice President (EVP) and Chief of Business Operations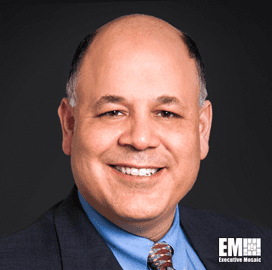 Mark Escobar has been SAIC's Executive Vice President and Chief of Business Operations since 2019. He is responsible for the company's Enterprise Solutions and Operations (ESO) organization, which involves uniting sales enablement, strategy, solution development, government affirms, corporate communications, infrastructure, program execution, and business enablement functions.
Before this role, Mr. Escobar was SAIC's General for the National Security Group. He supported various intelligence community customers, including the Department of Defense offices, the U.S. Air Force, and combatant commands.
SAIC Board of Directors
Here is a list of the SAIC Board of Directors.
Bob Bedingfield, Director
John Hamre, Director
Carol Goode, Director
Garth Graham, Director
Nazzic S. Keene, Chief Executive Officer
Carolyn Handlon, Director
Yvette Kanouff, Director
Milford Mcguirt, Director
Steven Shane, Director
Katharina Mcfarland, Director
Timothy Mayopoulos, Director
Donna Morea, Chair of the Board, Director
James Reagan, Director
FAQs
What Is Tenjin?
Government agencies have difficulties acquiring data science professionals proficient in coding algorithms and building, operating, and training analytic models for field use. There has also been an increase in data that need analysis, costing human abilities and raising the need for machines and artificial intelligence to solve these problems.
SAIC aims to address these problems by developing Tenjin, which launched in January 2023. It is a low/no-code AI, orchestration, and machine learning development tool that professionals and non-experts can use without AI engineering backgrounds to develop models, create visualizations, and perform exploratory analysis to accelerate the process of gaining decision-making insights.
What Are SAIC subsidiaries?
SAIC has multiple subsidiaries and acquisitions. Here is a list of the most notable companies.
Engility Holdings
Engility Holdings is a Virginia-based government services contractor providing information and global services to the U.S. government.
SAIC acquired Engility Holdings in 2019 for $2.5 billion to create a market subsegment scale in the strategic business of national interest, including space, federal civilian agencies, defense, and intelligence. This merger placed the combined company second in the largest independent technology integrator in government services
Scitor Holdings
Scitor Holdings is a Virginia-based security provider for classified U.S. Air Force and intelligence community programs.
SAIC acquired Scitor Holdings in May 2015 for $790 million to accelerate SAIC's presence in the intelligence community by providing access to robust security infrastructure, classified contracts and cleared personnel.
Unisys Federal
Unisys Federal is a global information technology company leading provider of security-centric solutions for the Department of Defense and U.S. federal civilian agencies. Its services include cloud migration, infrastructure modernization, enterprise IT-as-a-service, and managed services.
SAIC acquired Unisys Federal in March 2020 for $1.2 billion to strengthen SAIC's ability to provide the government services market and lead the forefront of IT modernization, digital transformation services, and solutions for the federal government.
Focusing on Technical Growth and Market Diversification
SAIC has been a leader in technological growth and market diversification. The mission of SAIC leaders and executives is to continue providing responsive and innovative solutions to enhance national security and exceed customers' expectations within budget and schedule. SAIC has revenues of approximately $7.4 billion per year.