Image from www.oshkoshcorp.com
Oshkosh Corporation is an American industrial company recognized as one of the world's largest manufacturers of heavy-duty, fire, and emergency vehicles. With a growing international presence, it has long strived to serve the U.S. military's ever-changing needs. Over the years, Oshkosh's defense segment has secured many contract awards, mainly for producing joint light tactical vehicles. Meet the Oshkosh Corporation leaders, founders, and executives here!
About the Oshkosh Corporation
Oshkosh corporation mainly operates in four business segments, which are also used for reporting revenue:
Access equipment
The access equipment segment supplies and markets aerial work platforms and telehandlers (e.g., hydraulic lifting machines) for various uses, including institutional, general maintenance, and construction. These products bring workers and materials to elevated heights. The primary customers include construction contractors, home improvement centers, and equipment rental companies.
Fire and emergency
Oshkosh Corporation's subsidiary, Pierce, is the leading provider and innovator of fire apparatus assembled on custom and commercially available chassis. It is a manufacturer and designer to meet the needs of firefighters. Other products that Pierce Manufacturing creates are simulators, control and emergency vehicles, and Aircraft Rescue and Firefighting Vehicles. Its primary customers are the U.S. Defense Department, airports, large industrial companies, universities, and more.
Defense
Oshkosh's defense is mainly operated through its subsidiary, Oshkosh Defense. The segment secures most U.S. government contracts and has sold products to U.S. Department Departments for decades. It exports tactical wheeled vehicles through foreign military sales. Other products included are trailers, delivery vehicles, snow removal vehicles, and Heavy, Medium, and Mine Resistant Ambush Protected ("MRAP") tactical wheeled vehicles.
Commercial
The commercial segment's products include concrete mixers, truck-mounted cranes, and collection vehicles. Oshkosh prides itself on its commercial segment for its reputation for market-leading innovation, driving reliability, enhanced safety, and lower overall cost.
History of Oshkosh Corporation
Oshkosh Corporation was formerly known as Oshkosh Trucks. The company's humble beginnings started when two founders, William Besserdich and Bernhard Mosling, received over 50 rejection letters from manufacturers for their proposed innovations. This prompted them to start a manufacturing business by themselves. The two founded the company in 1917 and started building off-road vehicles. Their commitment and resiliency are a testament to the company's hundred years of success in the industry.
Oshkosh Corporation Executive Team
Here is a list of the leadership team of Oshkosh Corporation.
John Pfeifer, President, and Chief Executive Officer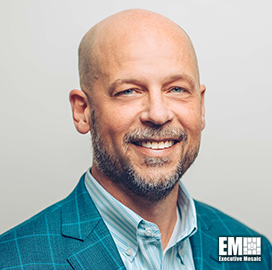 Image from www.oshkoshcorp.com
John Pfeifer has been the President and Chief Executive Officer since April 2021. He is also a member of the Oshkosh Corporation Board of Directors. In 2021, he was named president and the chief operating officer responsible for Oshkosh's defense segment, supply chain operations, marketing functions, and digital technology. Before joining Oshkosh, Pfeifer served as a President of Mercury Marine.
Ignacio Cortina, Executive Vice President, Secretary, and General Counsel and Secretary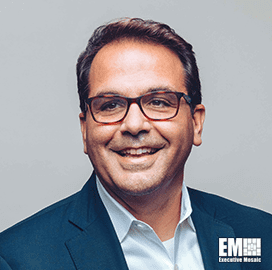 Image from www.oshkoshcorp.com
Ignacio Cortina has been Oshkosh Corporation's Secretary, General Counsel, and Executive Vice President since November 2016. His responsibilities include legal, ethics, environmental affairs, compliance, and sustainability. Mr. Cortina held increasing roles at Oshkosh, starting as an Assistant Secretary and Assistant General Counsel of the Access Equipment Segment. Before joining Oshkosh, he was a Corporate Counsel at JLG Industries.
Jay Iyengar, Executive Vice President, Strategic Sourcing, and Chief Technology and Officer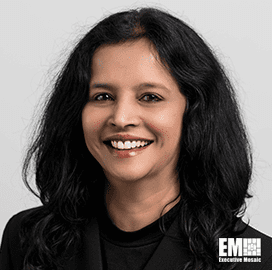 Image from www.oshkoshcorp.com
In January 2022, Jay Iyengar was named Oshkosh Corporation's Executive Vice President, Strategic Sourcing, and Chief Technology Officer. She has diverse experience spanning aerospace and automotive industries and agricultural, industrial, and heavy-duty vehicles. She oversees the company's strategy and vision to drive cutting-edge technologies' development, investment, and deployment.
At the same time, she manages the global strategic sourcing activities for improving a supply chain that can deliver advanced technologies. Before joining the company, Ms. Iyengar was a Chief Technology and Quality Officer at CNH Industrial.
Michael Pack, Executive Vice President, and Chief Financial Officer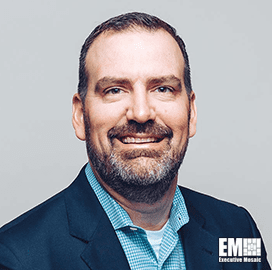 Image from www.oshkoshcorp.com
Michael Pack has been Oshkosh Corporation's EVP and Chief Financial Officer since April 2020. His responsibilities include directing the company's financial matters. Since joining Oshkosh in 2006, he has held several roles with increasing responsibility in the company's financial segments. Mr. Pack is a certified public accountant and has handled the Fire and Emergency Segment's finance department since 2012. Before joining the company, he served as Grant Thornton's Senior Audit Manager.
Bryan Brandt, Senior Vice President (SVP) and Chief Marketing Officer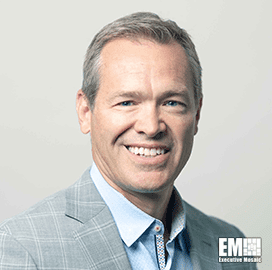 Image from www.oshkoshcorp.com
Bryan Brandt was named Oshkosh Corporation's SVP and Chief Marketing Officer in September 2018. He leads the company's enterprise simplification, strategy deployment, communications and community relations teams, and global branding. Before this role, Mr. Brandt was the Vice President of Branding and communications. Before joining Oshkosh, he worked at Bemis Company, holding executive roles for nearly 20 years.
Anupam Khare, Senior Vice President (SVP) and Chief Information Officer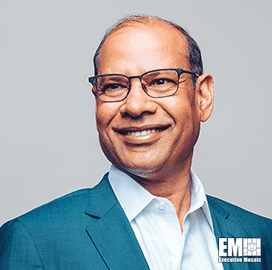 Image from www.oshkoshcorp.com
Anupam Khare was named the Senior Vice President and Chief Information Officer in April 2018. In this role, he is responsible for all digital technology initiatives to support the company's business growth and innovation. Mr. Khare leads the company's efforts in the technology department by working behind and motivating the people involved in the information technology organization. His team mainly focuses on artificial intelligence, business transformation, cybersecurity, resiliency, and more.
Emma McTague, Senior Vice President (SVP) and Chief Human Resources Officer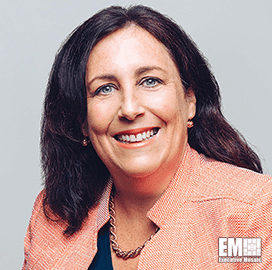 Image from www.oshkoshcorp.com
Emma McTague was named Oshkosh Corporation's SVP and Chief Human Resources Officer in February 2021. She is responsible for the company's human resources strategy, supporting the employees' well-being, promoting an inclusive work environment, and pushing employee engagement. Ms. McTague has more than two decades of global human resources experience and a background in diverse industries. She has been a part of the company's talent management efforts. She believes this is achievable through retention efforts, reskilling existing workings, and recruiting talent from other areas and potential veterans.
FAQs
Where Is Oshkosh Corporation Headquarters Located?
The headquarters of Oshkosh Corporation is in Oshkosh, Wisconsin. The corporation is among the numerous companies benefitting from and supporting the state's productive, versatile, and strong business environment.
Is Oshkosh Corporation a Fortune 500 Company?
Oshkosh Corporation has been consistently recognized as a Fortune 500 company. In 2019, it ranked 9th on the overall Fortune 500 list. The same year, Oshkosh Corporation was on Barron's list of "The 100 Most Sustainable Companies."
Shaping Global Progress
Oshkosh Corporation is a global leader in manufacturing heavy equipment to power global progress. In 2021, Oshkosh Corporation was recognized as one of the World's Most Ethical Companies for its sixth consecutive year. The Oshkosh Corporation leaders, founders, and executives dedication to innovation is reflected in its work projects, such as building, sustaining, and designing vehicles and truck bodies to be deployed on the battlefield.