Fluor Corporation is an American multinational engineering, construction, project management, and procurement company with operations in Africa, North America, Europe, Latin America, Asia-Pacific, and the Middle East. Fluor, which ranked 259th in the 2022 Fortune 500 list, has over $14 million in annual revenue. It has more than 41,000 employees worldwide.
Meet the Fluor Corporation leaders, founders, and executives behind the company's growth and achievement here!
About Fluor Corporation
In January 2021, Fluor started conducting its operations in three segments to better align its business with the company strategy and growth markets.
Mission Solutions: Led by Thomas D'Agostino, Fluor's mission solutions help its clients, the intelligence community, and government agencies to be successful in various critical missions. Part of its functions includes providing base life support to the soldier population, performing environmental remediation, decontamination, and decommissioning.
Energy Solutions: Fluor Corporation is a go-to partner in producing cleaner, more sustainable, and safer energy solutions for the world's needs. Led by Jim Breuer, key markets included are fuels, refining, energy production, nuclear project services, and liquefied natural gas.
Urban Solutions: The urbanizing world has growing needs such as life science innovations, advanced technologies, sophisticated manufacturing, and more. Led by Terry Towle, the company will pursue opportunities in metals, advanced technologies, mining, infrastructure, and the professional staffing unit.
Where Is the Fluor Corporation Headquarters?
The Fluor corporate head office is in Irving, a Texas city with 38 offices distributed throughout the United States.
Brief History and Founder of Fluor Corporation
Fluor Corporation's history traces back to 1912 when John Simon Fluor, a Swiss carpenter with engineering experience founded the company in Sta. Ana, California and named it Fluor Construction Company. One of its first notable customers was the Southern California Gas Company with a project to build an office building and meter shops.
It started its first expansion in 1920 into patenting technologies and gas and oil building plants. In 1924, the company became incorporated and started growing its workforce. This year also started its numerous expansions and increasing demand in the industry.
List of Fluor Corporation Leaders, Founders, and Executives
This section lists the Fluor Corporation leaders, founders, and executives recognized for their high standards of performance and accomplishments.
David Constable, Chairman and CEO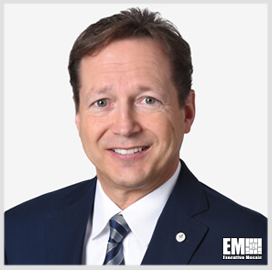 David Constable became Fluor Corporation's chief executive officer in January 2021. In the following year, he was elected Chairman of the Board. The executive move enabled him to leverage his expertise in the company's business pursuits. Mr. Constable has served at Fluor for almost 30 years and has built a track record of delivering value creation and growth in the chemicals, power, and energy industries.
Joseph Brennan, Chief Financial Officer and Executive Vice President (EVP)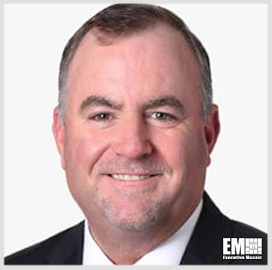 Joseph Brennan was named Fluor's chief financial officer and executive vice president in 2020. He oversees the company's audit, investor, and finance functions and office and real estate services. During his tenure, he has held a series of financial management and executive positions, including the following:
General manager of the Gliwice, Poland Office
Manager of Southern California Operations
Project Business Service Manager (Chile)
Manager of ICA operations (Mexico)
Country Manager of operations (Peru)
Jim Breuer, Energy Solutions Business' Group President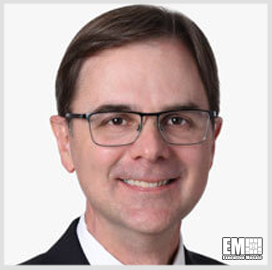 Jim Breuer was named Fluor's Group President of Energy Solutions business, which is focused on energy transition, traditional oil and gas, and chemical opportunities, in January 2021. His responsibilities include managing business development and worldwide operations in key markets, including fuels, energy production, refining, nuclear projects, chemicals, and liquefied natural gas.
In addition, the business unit provides nuclear program management and environmental services such as decommissioning, nuclear operations, nuclear waste management, laboratory management, and more.
Al Collins, Corporate Development and Sustainability's Group President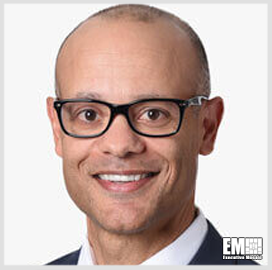 Al Collins has been Fluor's Group President of Corporate Development and Sustainability since January 2021. He has supported several Fluor marketing activities and projects in different industries, including the following:
Petrochemicals
Refining
Chemicals
Polymers
Biofuels
Transmission
Wastewater treatment
Life sciences
Distribution
He was previously Fluor's Senior Vice President of Global Operations, Senior Vice President of Business Development, and Vice President of European Operations in the Middle East, Africa, and Europe.
Thomas D'Agostino, Mission Solutions' Group President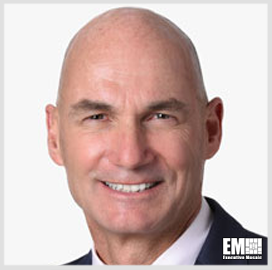 Thomas D'Agostino, a 36-year government service veteran, is Fluor's Group President of Mission Solution. He manages the sales and delivery of value-added services to government customers. Mr. D'Agostino has assumed several political leadership roles, including the National Nuclear Security Administration administrator, Naval reserve captain, and Undersecretary of the Department of Energy's Nuclear Security.
Stacy Dillow, EVP and Chief Human Resources Officer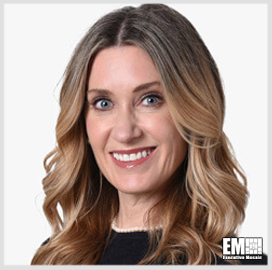 Stacy Dillow has been Fluor's EVP and Chief Human Resource Officer at Fluor since 2019. She manages the company's international HR organization supporting a workforce of over 41,000 employees. Ms. Dillow first joined Fluor in 1996 as a process engineer, responsible for designing advanced fossil fuel facilities through proprietary carbon capture technology for controlling emissions.
Mark Fields, Group President of Project Execution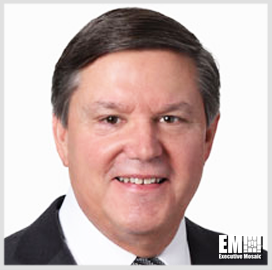 Mark Fields is Fluor's Project Execution Group President. He manages significant projects in the areas of the supply chain, risk health, security, technology, project controls, and more. He was the former Group President of Energy and Chemicals from 2016 to 2019, where he oversaw the operations and business development in gas and oil markets and petrochemical and chemical industries.
John Reynolds, EVP, Secretary, and Chief Legal Officer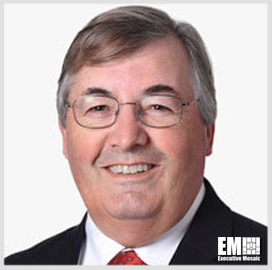 In 2019, the Board of Directors named John Reynolds as the new Chief Legal Officer of Fluor Corporation. He is also Fluor Corporation's executive vice president and secretary. He was previously a counsel for various issues regarding engineering and construction contracts. Mr. Reynolds has expertise in negotiating coupled with a commercial mindset and focus.
Robert Taylor, Senior Vice President (SVP) and Chief Information Officer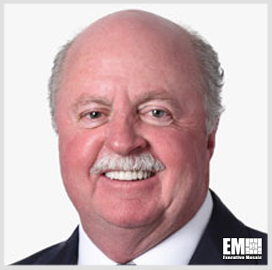 Robert C. Taylor was named Fluor's SVP of Information Technology and Chief Information Officer. He oversees
International IT enterprise operations
Technical and business integration services
Cyber security
Digital transformation
Project execution systems
Data Analytics
Enterprise applications and architecture
Mr. Taylor was the former Vice President of Information Technology. He joined Fluor Corporation through the company's Australian mining business in 1986. Six years later, he started handling various international IT leadership management roles.
Fluor Corporation Board of Directors
Aside from David Constable who holds the CEO position at Fluor, the Board of Directors comprises eight independent members. Alan Bennett, the board's lead director guides and sets the agenda during executive meetings, which happen thrice a year. Here's a list of Fluor's Board of Directors:
Alan M. Bennett (Lead Director)
Rosemary T. Berkery
David E. Constable
Thomas C. Leppert
Armando J. Olivera
Teri P. McClure
H. Paulett Eberhart
Matthew K. Rose
James T. Hackett
Continuing the Legacy of Building a Better World
Committed to making a difference in the industry, Fluor continues its legacy of building a better world by creating value through. With more than a century of practical knowledge and familiarity with the world's most complex enterprises, Fluor upholds its excellence in providing sustainable and innovative solutions worldwide.