OceanSounds Partners is a private equity firm based in New York that invests in companies that supply government and large organizations with technology and related services. The company's subsidiaries have been contracting with government and commercial customers for years. Read here to learn more about the top OceanSound government contracts.
1. DMITechnical Support, Engineering Solutions to the Military
Digital Management Inc. (DMI) is one of the 608 contractors the U.S. Navy selected on June 30, 2016, to compete for service requirements from several system commands. The IDIQ multiple award contract will provide 22 services, mainly technical support, engineering solutions, and research and development as required by the Navy, Military Sealift Command, Strategic Systems Programs, and the United States Marine Corps.
DMI, a division of OceanSound Partners, offers services for intelligent digital transformation at the enterprise level, aiming to optimize and expand existing IT infrastructure. Gartner recognized DMI as a Leader in the 2022 Magic Quadrant for Managed Mobility Services, Global.
2. HDR-Gannett Fleming for Indian River Lagoon South Architect-engineer Services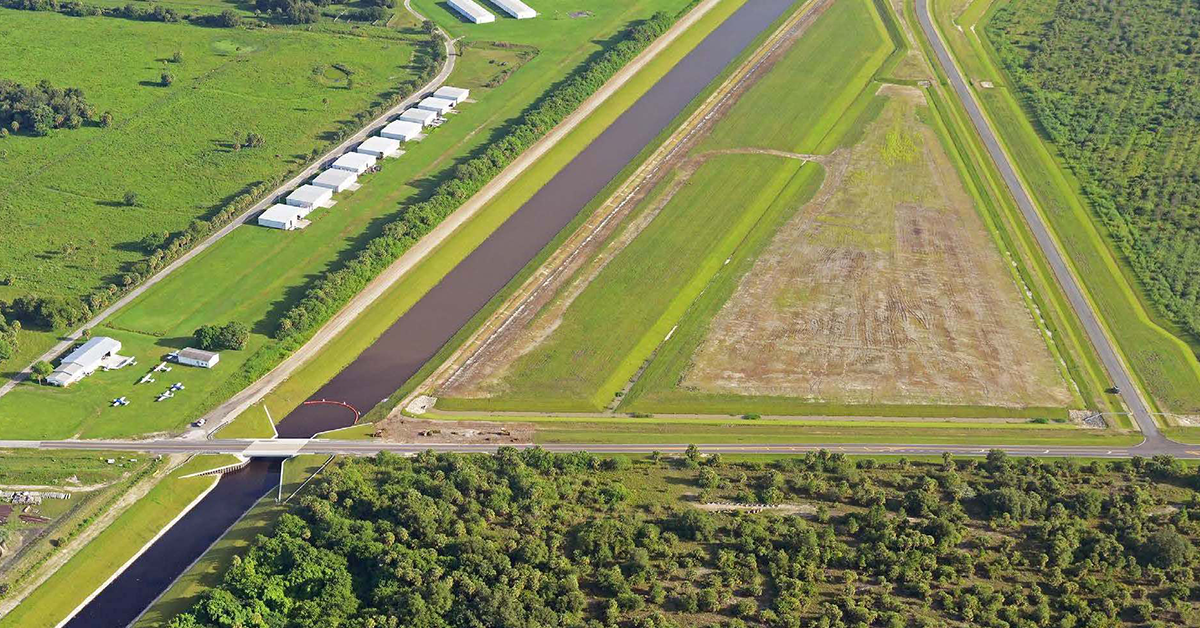 Image from US Army Corps of Engineers
On September 9, 2021, Gannett Fleming and HDR joined a venture to provide St. Lucie County's Indian River Lagoon South architect and engineer services. The firm-fixed-price contract is worth $19 million from the U.S. Army Corps of Engineers.
All work operations will occur in St. Lucie County, Florida, with a completion date of March 2, 2023.
Gannett Fleming is an engineering subsidiary of OceanSound Partners. Gannett Fleming was an innovator of some groundbreaking architectural, engineering, and building techniques.
3. Gannett Fleming to Provide Traffic Engineering Analysis
Gannett Fleming Inc. received an estimated $18.9 million IDIQ labor-hour, firm-fixed-price contract from the Transportation Command. The Surface Deployment and Distribution Command of the Army will benefit from the contract's provision of engineering services and analysis, training materials, tools, traffic engineering publications, and traffic studies.
The performance period is on October 1, 2018, until September 30, 2023.
4. Geodecisions to Provide Geospatial Information System Support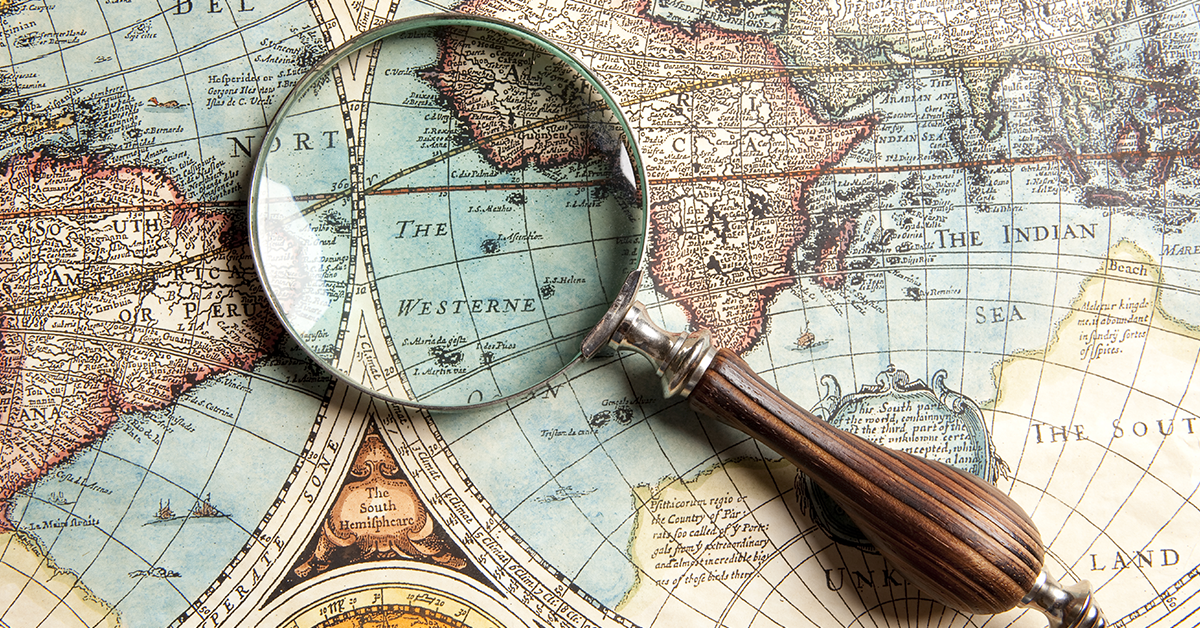 Photo by Andrey Burmakin from Shutterstock
GeoDecisions received a $6.8 million contract for the U.S. Transportation Command Directorate of Acquisition on August 10, 2015. The hybrid contract will support geospatial information systems, such as IT tools and applications that help in geospatial information execution, collaboration, reporting, visualization, and dissemination.
GeoDecisions is a Gannett Fleming Inc. division that builds excellent location-based solutions. The company employs cutting-edge geospatial technology to collaborate with private and public sector entities, offering services that let customers gather and analyze location data for actionable insights.
All operations for this contract will occur in Scott Air Force Base, Illinois, until September 30, 2019.
5. DMI to Provide and Manage IT Service Desk and Domestic Desktop Support to DOS
DMI has won a contract for the U.S. Department of State's (DOS) IT service desk and domestic desktop support. To help the State Department accomplish its foreign policy goals, the Bureau of Information Resource Management supplies the necessary IT infrastructure and support services. The awarding is part of its "Vanguard" IT enterprise strategy, which emphasizes collaboration, integrated approaches, and cutting-edge technology to handle administrative matters in the modern day.
This contract will require DMI to supply IT products and support services in 30 separate Bureaus. The products include 9,000 classified and 17,000 unclassified desktop computers, office automation, and IT Help Desk.
About OceanSound Partners
OceanSound Partners was established in 2019 and operated in the equity capital market. It works in partnership with the executives of middle-market technology companies to help them reach their full potential and accomplish their expansion goals.
In 2019, Joe Benavides and Jeff Kelly, who used to work for Veritas Capital, and Ted Coons, who used to work for Blackstone Group, helped start the company. OceanSound Partners headquarters operates at 320 Park Avenue, 8th Floor, New York, New York.
Who are OceanSound Partners Subsidiaries?
OceanSound Partners' companies have revenue of $2.3 billion with over 9,000 experts. Here are the OceanSound Partners and what they do.
CFM
CFM is the best choice in middleware software, allowing financial institutions to seamlessly connect their core banking systems with branch technology and data analytics and deliver cutting-edge retail banking services to their customers. CFM will enable consumers to customize hardware and optimize their existing hardware.
CFM employs approximately 65 professionals with collective expertise at their Tempe, Arizona, headquarters.
Lynx
Lynx Software Technologies delivers accessible software and technical capabilities solutions for mission-critical embedded systems in aerospace, defense, and critical infrastructure industries. There are around 60 professionals at Lynx San Jose, California headquarters.
DMI
DMI provides comprehensive services for agile software development and next-generation engineering by combining corporate strategy, domain-specific knowledge, and technical experience. DMI's headquarters are located in Bethesda, Maryland, and employ around 2,100 professionals.
Netrix
With an emphasis on cloud, security, application development, IT service management (ITSM), and collaboration solutions, Netrix has established itself as a frontrunner in the managed and professional IT services market. Nearly 800 people work for Netrix out of its Chicago headquarters.
Gannett Fleming
Gannett Fleming is a frontrunner in the infrastructure consulting industry, serving various sectors, including transportation, water, federal, power, and energy. About 2,800 people work for Gannett Fleming out of its headquarters in Camp Hill, Pennsylvania.
RMA Companies
The RMA Group of Companies is an industry-recognized leader in providing laboratory testing, safety checks, and quality management services for private and public infrastructure assets serving a wide range of national and commercial end markets. RMA has a headquarters in Rancho Cucamonga, California, and employs around 600 people.
SMX
SMX is a market leader in providing state-of-the-art cloud, C5ISR, and engineering and IT services to customers in the United States and worldwide. Approximately 1,200 people work for SMX from its Greater Washington, D.C. area headquarters.
Constantly Developing Privately-Held Company
OceanSound government contracts have been successful over the years. Its holdings generate approximately $1.5 billion annually and employ more than 5,800 people full-time.