McKesson Corporation is a premier pharmaceutical and healthcare company in the United States. The company has provided medical supplies, pharmaceutical equipment, and health defense information systems for the federal government and private companies worldwide. Learn more about the top McKesson government contracts here.
1. DLA Awarded Digital Imaging Network Picture Archiving Communications System (DIN-PACS)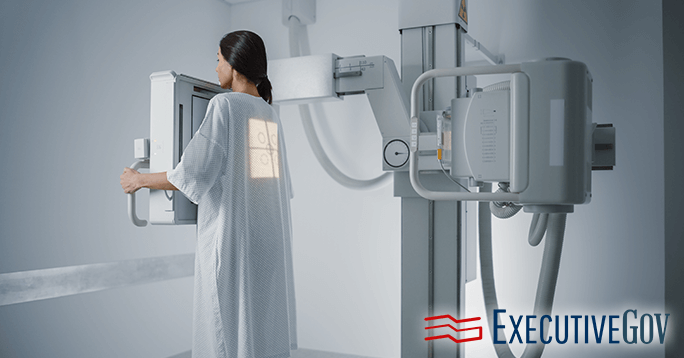 Federal agency: Defense Logistics Agency
Contract type: Indefinite-delivery/indefinite-quantity contract
Value: $400 million
Contract period: 10 years (until December 15, 2027)
Contract date: December 15, 2017
The Defense Logistics Agency made a contract with McKesson Technologies LLC to produce, develop, and maintain the digital imaging network picture archiving communications systems for the U.S. military and federal civilian agencies. The contract has a five-year base with an option for another five-year period.
DIN-PACS is medical imaging technology to store and to transmit electronic images and clinical reports. It is an open system network of digital devices for imaging studies, providing diagnostic x-ray images that can be sent for analysis around the world.
The appropriation type for the McKesson contract comes from the defense working capital funds of fiscal 2018-2028. The work occurs mainly in Georgia and other locations outside the continental United States.
2. DHA Signed a Deal Providing Patient Engagement and Interoperable Secure Messaging (SM)
Federal agency: Defense Health Agency
Contract type: Fixed-price contract
Value: $139.05 million
Contract date: March 24, 2016
McKesson subsidiary, Relay Health, won the contract to provide 11,725 patient engagement and interoperable secure messaging solutions for the Military Health System (MHS). The contract has four 12-month operation periods with a 9-month base transition period.
The MS subscriptions were developed for physicians, physician assistants, nurses, and other medical staff. Part of the contract's mission is to provide related account management services, SM training resources, report preparation, and cybersecurity requirements.
McKesson's contract has optional Federal Risk and Authorization Management Program requirements. It's a sole-source acquisition with obligations of $13.40 million from the fiscal 2016 operations and maintenance funds at the time of the award.
3. DLA Contracted for Tricare Pharmaceutical Services and Replenishments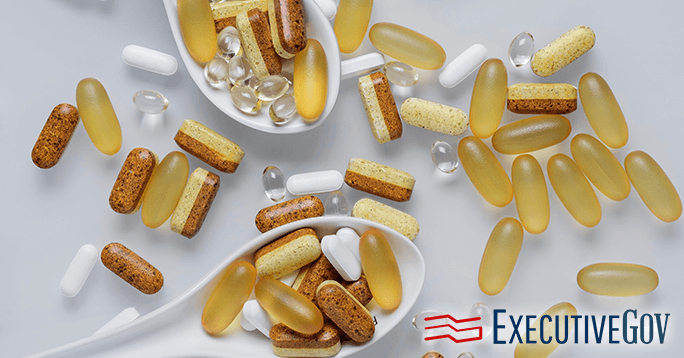 Federal agency: Defense Logistics Agency
Contract type: Fixed-price contract modification
Value: $6.13 billion
Contract period: 2 years
Contract date: June 11, 2015
McKesson Corporation in San Francisco, California replenishes the pharmaceuticals and pharmaceutical-related supplies of the Tricare Pharmacy—a program that provides transcription drugs to over 9.5 million active-duty service members, retirees and dependents.
Contracted to McKesson by the Defense Logistics Agency, the company is selected to perform the first of the three 30-month option periods held in several locations in California and Arizona. The contract award is valued at $6.13 billion from the defense working capital funds, slated to conclude by December 16, 2017.
4. VA Healthcare System Designated Prime Pharmaceutical Supplier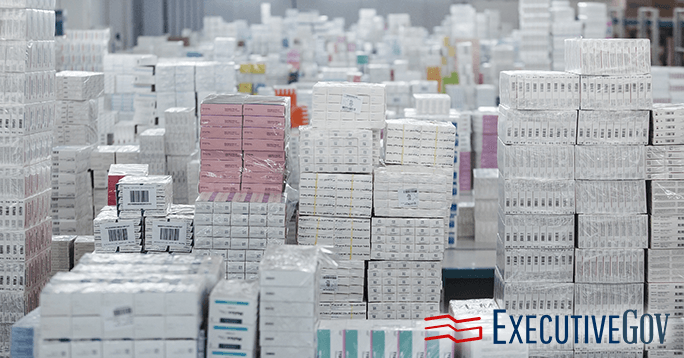 Federal agency: Department of Veterans Affairs (VA)
Value: Undisclosed
Contract period: 2 years
Contract date: August 2020
McKesson Corporation won the award as the prime pharmaceutical provider for VA's integrated healthcare system. The contract includes offering medical supplies to all VA medical centers, outpatient clinics, and Consolidated Mail Outpatient Pharmacies (CMOPs).
The contract has an initial period of two years, with options for three 2-year extensions totaling a potential eight years. McKesson has been supporting VA as the prime pharmaceutical supplier since 2004.
A part of the contract also includes supplying medical supplies to more than 750 locations across the United States, including 270 medical centers and seven CMPOs.
5. CDC Requested Support Operation Warp Speed Team for COVID-19 Vaccine Distribution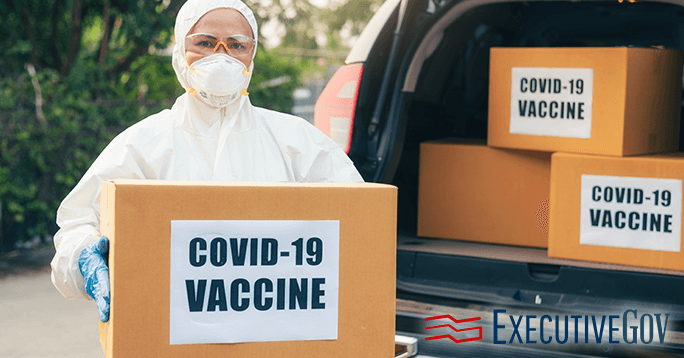 McKesson has expanded its partnership with the U.S. federal government, under the leadership of the Centers for Disease Control (CDC), to support the Operation Warp Speed (OWS) team in COVID-19 vaccines and medical supplies distribution. Since the outbreak, McKesson has been supporting the federal government through the Moderna vaccine and ancillary supply kit distribution.
Four years ago, the company also won the contract to support the government's Vaccines for Children Program. At the height of the 2009 flu pandemic, the company also worked with the agency for vaccine distribution.
Frequently Asked Questions:
What is McKesson Corporation?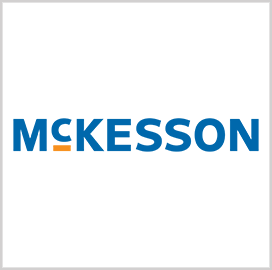 McKesson Corporation was established in 1883 as a pharmaceutical importer and wholesaler. The company built the first-ever nationwide wholesale drug distribution network in the United States and has since played an important role in developing medicines, beverages, and chemicals in the country.
McKesson has 75,000 employees across 16 countries, including Canada, the U.K., France, Portugal, Italy, Germany, and more. The corporate headquarters were located in San Francisco, California, before moving to Irving, Texas in 2019. As of 2022, McKesson ranks 9th out on Fortune 500 list.
What companies does McKesson own?
McKesson operates several businesses focused on different sectors of the healthcare industry. These businesses offer innovative solutions for specialized patient care and illness treatments.
McKesson Pharmaceutical is a distribution network of medical supplies in national, retail, and independent pharmacies.
McKesson Medical-Surgical provides innovative medical supplies, equipment, and tools to healthcare facilities across the U.S.
McKesson Pharmacy Systems partners with pharmacies to provide IT and management systems software for more efficient operations.
McKesson Prescription Automation provides a software suite to reduce dispensing errors, deliver accurate prescriptions, improve operational efficiency, and more.
Specialty Practice Solutions offers a specialized treatment approach to illnesses such as cancer, and digestive, bone, eye, and brain diseases.
CoverMyMeds improves the access for people to get their medical supplies and prescription needs with the help of technology.
Does McKesson own pharmacies?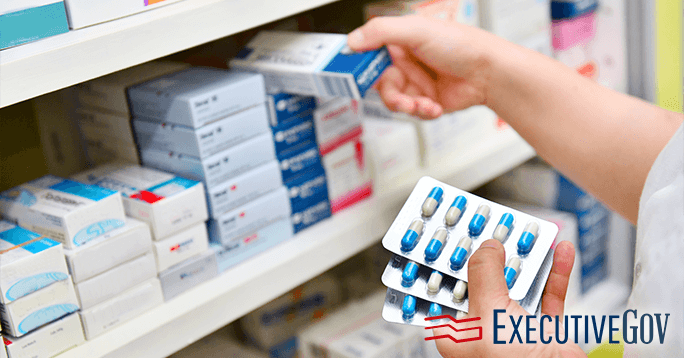 Health Mart is an independent pharmacy franchise owned by McKesson. It offers programs for the nationwide distribution of medical supplies, drugs, health defense information, and more. Health Mart is available for both established pharmaceutical chains and community-owned drugstores.
McKesson launched Health Mart to improve successes through an improved retail supply chain of clinical equipment. Serving more than 5,000 neighborhood pharmacies, it now serves quality healthcare close to people's homes and workplaces.
Is McKesson a government contractor?
McKesson Corporation is the largest healthcare and non-defense contractor for the U.S. federal government. Some of the biggest public sectors where the company provides services include the Department of Defense (DoD), the Department of Veterans Affairs (VA), the Department of Health and Human Services (HHS), and the State Departments of Health and Education.
Advancing health outcomes in every setting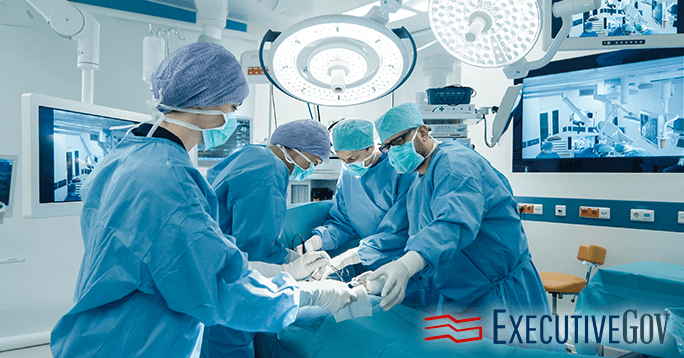 McKesson government contracts have provided advanced outcomes in every setting for over 135 years. The company's range of health services and solutions has played an important role in solving the world's toughest medical challenges.