L3Harris Technologies is a fast-moving global leader in aerospace and defense technology providing customers with end-to-end mission-critical solutions. The company makes defense and business technologies for the government. Get to know the top L3 Harris government contracts here.
Who is L3Harris?
L3Harris is a leading provider of information technology services, with over 33 offices all over the U.S. L3Harris makes more than $17 billion annually and has customers in more than 100 countries. The company is led by CEO Christopher Kubasik, along with other members of the L3 Harris executive team leading over 47,000 employees spread across the globe. The defense and technology headquarters of L3Harris Corporation is located in Melbourne, Florida.
L3Harris is one of the largest defense contractors, mainly serving the military and DoD. Here are the company's new and ongoing contracts.
U.S. Army Legacy SINCGARS Radios Replacement Contract, $6 Billion
The U.S. Army awarded L3Harris Technologies a contract to provide a new Single Channel Ground and Airborne Radio System (SINCGARS) radio. The five-year IDIQ contract is worth $6 billion, and L3Harris has already received the initial delivery order worth $20 million. Under this contract, the company needs to fulfill the following duties:
Delivering advanced NSA-approved encryption
Replace old SINCGARS with modern SINCGARS radio
Providing resilient waveform communications for the Integrated Tactical Network (ITN)
L3Harris has been supplying Single Channel Ground and SINCGARS since 1980. These products have helped 300,000 military forces and DoD personnel.
Communication Equipment Awards, $3.3 Billion
In June 2021, the company received a $3.3 billion contract from DOD. The company will provide support service, spares, ancillary items, and communication equipment like army radios in this firm-fixed-price contract.
The Army allocated $57 million for L3Harris Falcon IV Handheld as part of the potential 10-year contract.
SDA Missile Tracking Satellites, $700 Million
The Pentagon awarded a $700 million contract to L3Harris to develop missile surveillance satellites that can follow quickly gliding hypersonic missiles. The company will also provide Tranche 1 Tracking Layer satellites with optical communications terminals and infrared mission payloads. It will make it possible for the SDA to track, identify, and track approaching missile threats.
The L3Harris team will also work on the satellite fleet's ground operations and sustainment.
Army Combat Net Radio Procurement Contract, $6.1 Billion
The U.S. Army awarded L3Harris Technologies and Thales Defense and Security a potential $6.1 billion Net Radio Procurement Contract. L3Harris already received an initial delivery order worth $20.6 million, and Thales received $18.2 million. Under this contract, the companies need to do the following:
Deliver 1,100 radios for quality checks and preliminary testing
Assist in achieving the cryptographic objectives of the DoD
Support the unified network strategy of the U.S. Army
Help in continued network modernization
Strategic Jadc2 Cooperative Engagement Capability Contract, $380 Million
L3Harris Technologies received a contract worth $380 million from The U.S. Navy. The agreement aims to enhance the Cooperative Engagement Capability (CEC) system. The CEC system supports high-quality situational awareness and integrated fire control capabilities.
L3Harris has put together the finest team to deliver this improved capability to support the DoD goal for JADC2. The company also fulfills the Navy's needs for developing, maintaining, and repairing the CEC system. L3Harris already received the $15 million initial award.
Prototype Tactical Jamming Pods Delivery Contract, $496 Million
In December 2020, L3 Harris Technologies clinched a $496 million five-year contract with the U.S. Navy. With this agreement, L3Harris supports the Navy's operational gaps and replaces the ALQ-99 Tactical Jamming System pods. Other responsibilities under this contract are:
Support the final design and production of eight operational prototype pods with four test pods to address Growler integration and airworthiness issues
Provide prototype tactical jamming pods and increase U.S. superior air power
Deliver eight operational pods to NAVAIR for fleet assessment
Test assets for airworthiness and design verification
Offer extended stand-off jamming capability
USSOCOM Contract, $100 Million
USSOCOM gave L3Harris Technologies a five-year $100 million contract to improve and extend the service life of 550 L3Harris Very Small Aperture Terminals (VSAT) in January 2020. L3 Harris will also upgrade the software, hardware, and warranty of already-installed Hawkeye III Lite VSAT terminals, extending their lifespan while reducing overall costs.
Tactical Data Link Portfolio For Viasat's Government Systems, $1.96 Billion
As part of a deal valued at over $1.96 billion, L3Harris Technologies has agreed to acquire Link 16, the tactical data link product line owned by Viasat. At operating bases and in the military, Link 16 secures data and audio communications.
The agreement provides a versatile information dissemination system and next-generation handheld radios and terminals utilized by the U.S. and its allies on over 20,000 platforms. The Link 16 to space business will also be sold as part of the deal.
Customary transaction changes may finalize the definitive agreement in the first half of 2023.
Tactical Radio Systems For U.S. Army, $235 Million
The U.S. Army placed two orders with L3Harris Technologies for two-channel tactical radio systems worth $235 million. The Falcon IV AN/PRC-163 Leader and AN/PRC-158 Manpack radios received their second entire manufacturing orders under the 10-year Handheld, Manpack, and Small Form Fit contract, which cost $16 billion.
Multi-channel, simultaneous communications are made possible by the AN/PRC-163 system from L3Harris and its incorporation of mobile ad hoc network technology. The AN/PRC-158 model uses integrated hardware compatible with the Mobile User Objective System for military satellite communications.
SDA Tranche 1 Transport Layer Prototype Agreements, $1.3 Billion
With a total of $1.3 billion, the Space Development Agency (SDA) has contracted Northrop Grumman and L3Harris Technologies to develop and launch 28 satellites. This contract was released last July 2022 as part of the first phase of the tracking layer for the National Defense Space Architecture. The value of L3Harris's award is $700 million, while Northrop's is $617 million.
SOCOM Aircraft Production Contract, $3 Billion
L3Harris Technologies and Air Tractor formed a collaboration to win a $3 billion IDIQ contract to produce up to 75 fixed-wing aircraft for Special Operations Command. SOCOM gave an initial award of $170 million under the IDIQ and placed an order for six low-rate initial production lots on planes.
Within six months, L3Harris plans to finish modifying a prototype demonstrator it produced for the Armed Overwatch and perform weapon system tests for the command.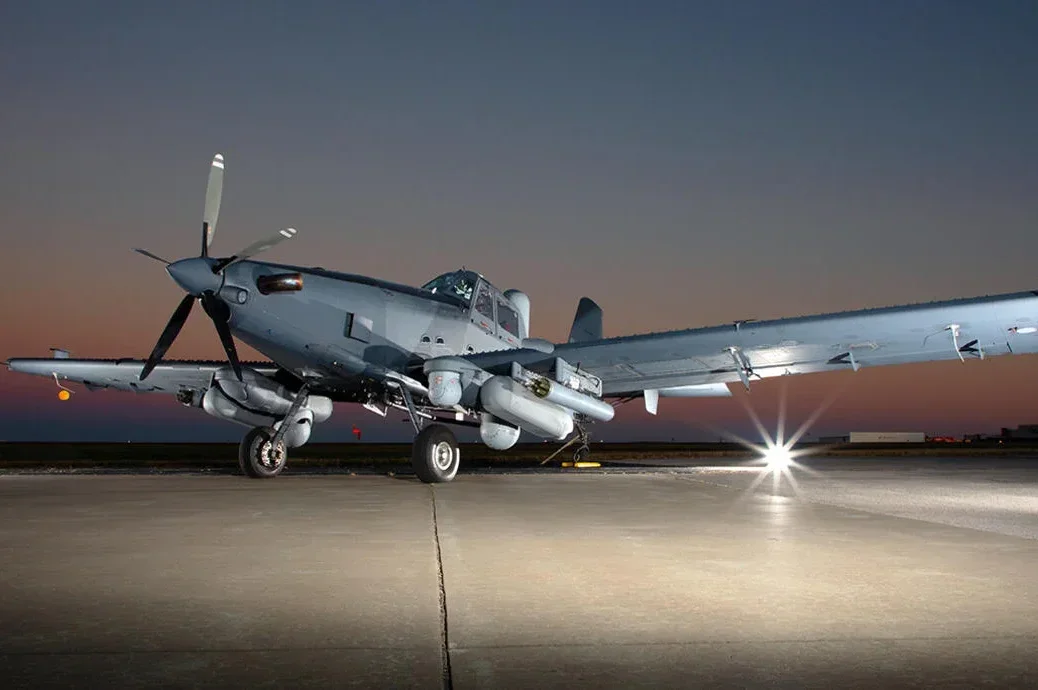 L3Harris Excellence in Government Contracting
Operating for over 100 years, L3Harris Corporation has become one of the world's leading military corporations. L3Harris Corporation provides solutions for defense, civil, and commercial applications in the international aerospace sector. The company's accomplishments and innovations have contributed to the country's safety and security.