The United States Space Force (USSF) is the sixth, separate branch of the United States Armed Forces. USSF organizes, trains, and equips Guardians to carry out global space operations.
Missions and operations in the dynamic space domain are the responsibility of the United States Space Force. U.S. Space Force rank structure has different levels. Enlisted members of a diverse group have their tasks. Each member also undergoes a specialty knowledge test and promotion fitness examination. Here is the U.S. Space Force list of ranking in order:
Space Force ranks: Specialist

Specialist 1 (Spc1)
Grade: E1
Terms of address: Specialist, Spec1, or Specialist 1
Specialist 1 space force guardians are the Space Force members who have transitioned from the Air Force. Specialists in the Air Force are treated the same as any other new recruit and must complete basic training.
As long as performance and conduct requirements are met, promotions to E-2 are typically automatic. Time in grade and years of service are the only criteria for advancement in the Air Force.
Specialist 2 (Spc2)
Grade: E2
Terms of address: Specialist, Spec2, or Specialist 2
Being a Specialist 2 in the Space Force means committing to military culture and learning one's trade effectively. For the Space Force, this involves following the Air Force's basic training with specialized education in the subject of space systems operations (1C6).
As long as the supervisor maintains the necessary service and conduct levels, automatic promotion to E-2 will be granted. After basic training, Guardians who wish to advance to the rank of specialist two must complete coursework in space systems operations.
There is a 10-month minimum service requirement for promotions from Specialist 2 to Specialist 3. It takes an average of 16 months of service in the Air Force before a person is promoted to Airman First Class.
Specialist 3 (Spc3)
Grade: E3
Terms of address: Specialist, Spec3, or Specialist 3
Guardians at the Specialist 3 level are deemed to have successfully transitioned to the Space Force and military life. Their responsibilities now center on carrying out their assignments promptly and effectively while continuing to hone their professional abilities.
Guardians of this level are expected to perform routine tasks and develop expertise in space system operations.
Specialist 4 (Spc4)
Grade: E4
Terms of address: Specialist, Spec4, or Specialist 4
Space Force Specialist 4 guardians and Air Force Senior Airmen are expected to conduct themselves according to prescribed standards, offering a positive influence and example for subordinates and peers.
The specialist four rank, or E-4, is a middle tier in the Space Force. Managers at the top level count on their guards to continue their education and serve as role models for those under them.
Space Force Ranks: Non-Commissioned Officer (NCO)

Sergeant (Sgt)
Grade: E5
Terms of address: Sergeant
For the Space Force, the rank of Sergeant is the entry point into the Non-Commissioned Officers (NCOs) ranks. These watchmen should be at least level five (journeyman) or seven (craftsman) and actively hone their technical and managerial abilities.
In addition, the Sgt is responsible for actively pursuing opportunities to grow in their technical and managerial expertise. The Air Force equivalent of the Space Force Sergeant rank is Staff Sergeant, and the average active duty period to achieve that rank is almost four years.
Technical Sergeant (TSgt)
Grade: E6
Terms of address: Sergeant, Technical Sergeant, or Tech Sergeant
The United States Security Forces' second-highest noncommissioned officer rank is a technical sergeant. The duties of a technical sergeant are similar to those of a staff sergeant in that they involve supervision and complex technical work. They are responsible for their subordinates' professional growth and ensuring that everyone has access to the resources they need to do their jobs well.
To guarantee optimum performance and complete mission success, the TSgt must provide all enlisted soldiers with the required resources. The standard active duty period needed to advance to Technical Sergeant in the Air Force is 12 years.
The basic qualifications for promotion to Tech Sergeant are the same as those for promotion to Staff Sergeant, including a 7-skill level and five years of Time-in-Service. The TIG requirement is reduced to 23 months.
Space Force ranks: Senior Non-Commissioned Officer

Master Sergeant (MSgt)
Grade: E7
Terms of address: Sergeant or Master Sergeant
Master Sergeants should have a deep understanding of the technical aspects of their profession. More leadership roles are assigned to them.
MSgts are senior-level commanders with extensive technical expertise. MSgt is an expert in seven areas. This position calls for a broader technological and administrative viewpoint and comes with significantly increased responsibility. When serving in the Air Force, the typical time commitment to reach the rank of Master Sergeant is over 17 years.
Master Sergeant promotions in the Space Force and Air Force are identical to those in the E-5 and E-6 levels, with the following exceptions: A 7-skill level is required, as well as eight years of Time-in-Serve and 24 months of Time-in-Grade.
Senior Master Sergeant (SMSgt)
Grade: E8
Terms of address: Senior or Senior Master Sergeant
When you reach the rank of senior master sergeant, you've served for 15-30 years. The role of the old master sergeant is to oversee and direct the work of those under their command. Gaining promotion to the position of senior master sergeant is difficult. The central promotion board can only elevate 2% of enlisted personnel to SMSgt.
One must be evaluated on their professional competence, performance, experience, leadership, education, and other aspects by a central evaluation board before they may be promoted to the rank of senior master sergeant.
Air Force Senior Master Sergeant promotions are heavily influenced by the Central Evaluation Board (CEB). The Air Force's primary evaluation board, made up of many 3-person panels, meets twice yearly: once in January for Senior Master Sergeant and once in October for Chief Master Sergeant. Each Air Force promotion board looks at the history of promotions for a distinct set of AFSCs (jobs). The evaluation boards in the Space Force are anticipated to be comparable.
Panels review candidates' past promotion histories and assign scores based on several factors, including but not limited to performance, professional competence, leadership, job responsibility, breadth of experience, specific achievements, and level of education.
Chief Master Sergeant (CMSgt)
Grade: E9
Terms of address: Chief or Chief Master Sergeant
A CMSgt is given a Chief Enlisted Manager (CEM) code, which provides them with authority to serve in any managerial capacity and undertake any task not explicitly forbidden by law or order. On average, it takes more than 22 years of active service to reach the rank of Chief Master Sergeant in the United States armed forces.
Unless you want to join the Space Force, the rank of chief master sergeant is the highest you can get. In the military, a guardian who achieves the level of chief master sergeant is responsible for management, advice, and leadership. An E-9 rank is reserved for only 1% of the active duty personnel.
Chief Master Sergeant of the Space Force (CMSSF)
Grade: E9
Terms of address: Chief or Chief Master Sergeant of the Space Force
Besides the Chief Master Sergeant of the Space Force or Command Chief Master Sergeant, the rank of Chief Master Sergeant is the highest enlisted position in the Space Force. It's the law that the command chief master sergeants be paid a different amount for their regular salary and retirement.
Space Force ranks: Company Grade officers, Field Grade officers, and General Officers

Second Lieutenant (2d Lt)
Grade: O1
Terms of address: Lieutenant or Second Lieutenant
One gold bar represents the Second Lieutenant rank. "Second Lieutenant" and "Lieutenant" are appropriate forms of address. Some Air Force officers with commissions may choose to skip this level entirely. After 24 months "in grade" (the Air Force's terminology for rank), a second lieutenant is usually promoted to the first lieutenant.
First Lieutenant (1st Lt)
Grade: O2
Terms of address: Lieutenant or First Lieutenant
First lieutenants perform duties similar to those of second but earn more money and have more authority. After 24 months of service, an Air Force first lieutenant is normally considered for promotion to captain.
Captain (Capt)
Grade: O3
Terms of address: Captain
Captains are responsible for and assigned to a specific Flight. When in this role, one is known as the company commander. The standard time required for a captain to become eligible for promotion to major in the Air Force is 24 months.
Major (Maj)
Grade: O4
Terms of address: Major
Majors in the Air Force, the Air Force's second-highest officer rank, serve as the primary staff officers for brigade-sized formations.
You'll be tasked with managing and supervising others when you reach the major level. Their standard scale of operation is a squadron or wing. They may take charge of a squad in some situations. All majors are required to pursue a master's degree or higher to graduate.
Lieutenant Colonel (Lt Col)
Grade: O5
Terms of address: Colonel or Lieutenant Colonel
You are also expected to take on a leadership role as a lieutenant colonel. Assisting the colonel in his duties are these officers. When you reach the rank of lieutenant colonel, you'll be expected to take on additional responsibilities, such as advising less senior commanders.
Colonel (Col)
Grade: O6
Terms of address: Colonel 
The position of colonel is the highest among field officers. Typically, they will have completed graduate studies. The mission of the colonel's office is to increase base efficiency and quality of life. They oversee training facilities and may be in charge of as many as four thousand military men at once.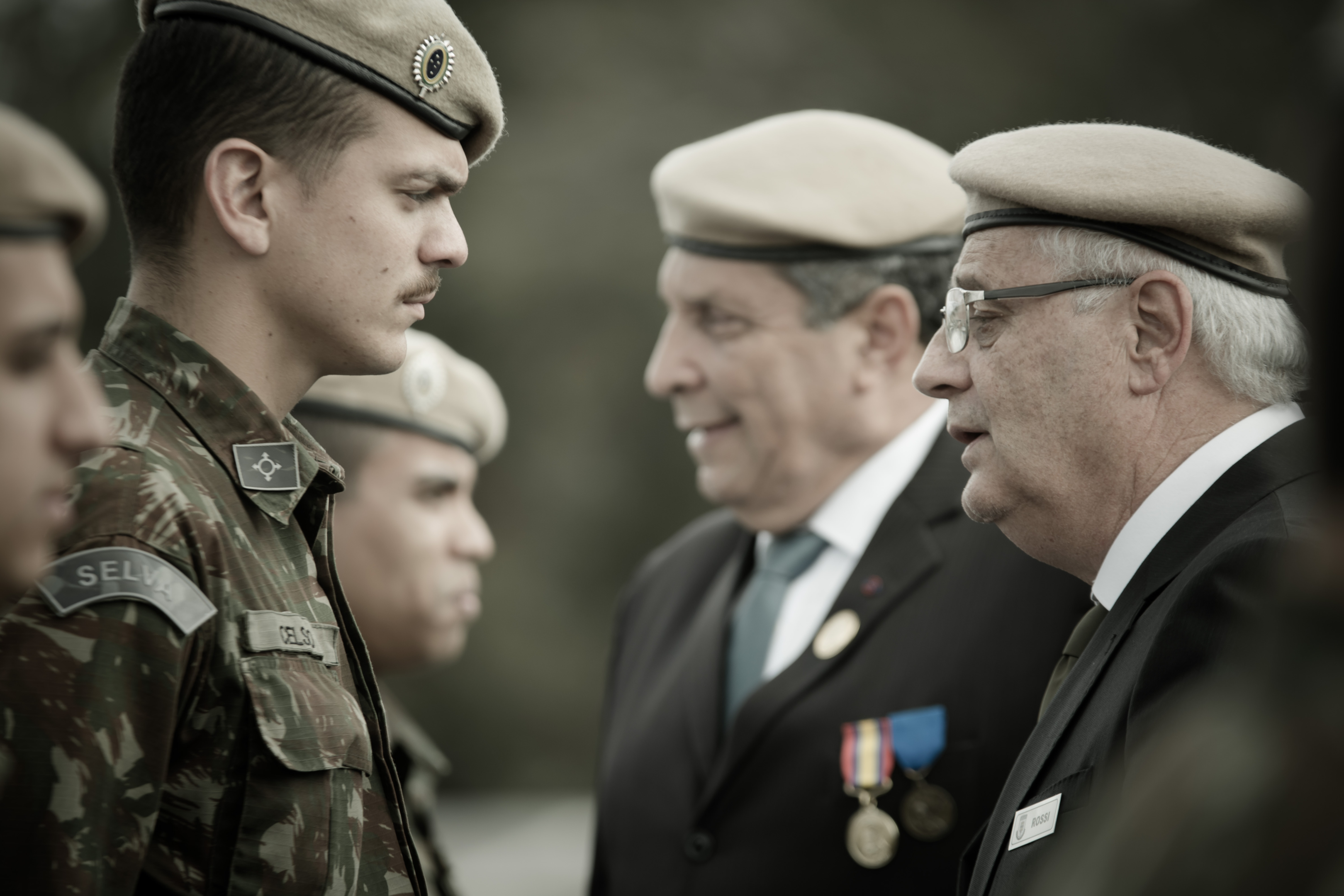 Brigadier General (Brig Gen)
Grade: O7
Terms of address: General or Brigadier General
The road to becoming a Brigadier General is a long and difficult one. The process begins with a group of general officers compiling a list of potential candidates and concludes with the President making their promotion decisions. Generals who have served for 30 years or more or held the rank of Brigadier General for five years are required to retire.
Generals of the rank of brigadier general oversee more extensive military installations and often overlook the most senior personnel at the Pentagon and other organizations. They take part in activities designed to boost spirits and morale. Regular leadership and administrative responsibilities also come with the position.
Major General (Maj Gen)
Grade: O8
Terms of address: Major General or General
Major General is the next step up for general officers. Joint force commanders and other senior officers responsible for up to 10,000 troops report to major generals.
Major General is the second-highest rank in the Air Force, and advancement to this position is similar to that of Brigadier General.
Lieutenant General (Lt Gen)
Grade: O9
Terms of address: Lieutenant General or General
The President appoints Lieutenant Generals from within the ranks of current Air Force General Officers. After their term ends, they will no longer hold that position.
Typically, lieutenant generals are in charge of leading major installations and outposts. Overall morale and direction among their troops are mainly in their hands.
General (Gen)
Grade: O10
Terms of address: General
Commanders with four stars are the most senior posts in the military and oversee expansive areas of responsibility.
The highest position attainable in the Space Force is that of General. Each of these people is a top official at the Pentagon and other institutions.