The healthcare sector is one of the biggest contractors in the government contracting landscape. Top healthcare government contractors provide federal agencies with high-quality pharmaceutical, health, and human services to better serve American citizens and residents across the United States.
Note: The following list of healthcare government contractors is ranked in no particular order. The selection criteria are based on a variety of factors, including market capitalization, revenue, and overall industry impact. That said, while they are highly regarded in the industry, plenty of other companies also offer exceptional products and services.
How big is the healthcare industry in the U.S.?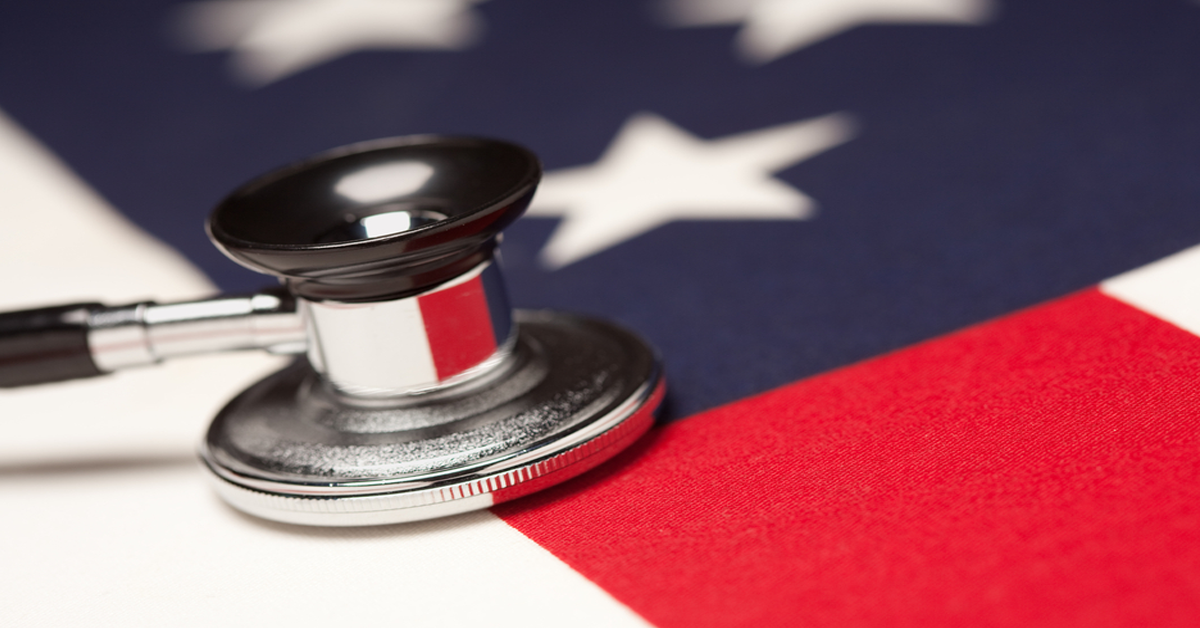 The U.S. healthcare sector is a $4.1 trillion industry, accounting for approximately 26% of the nation's GDP. Most of its revenue comes from government contracting activities of federal agencies such as the Defense Health Agency and the Department of Veterans Affairs with healthcare providers, spanning small businesses to medical giants.
Get to know the top healthcare government contractors to watch out for in 2023.
1. Pfizer Inc.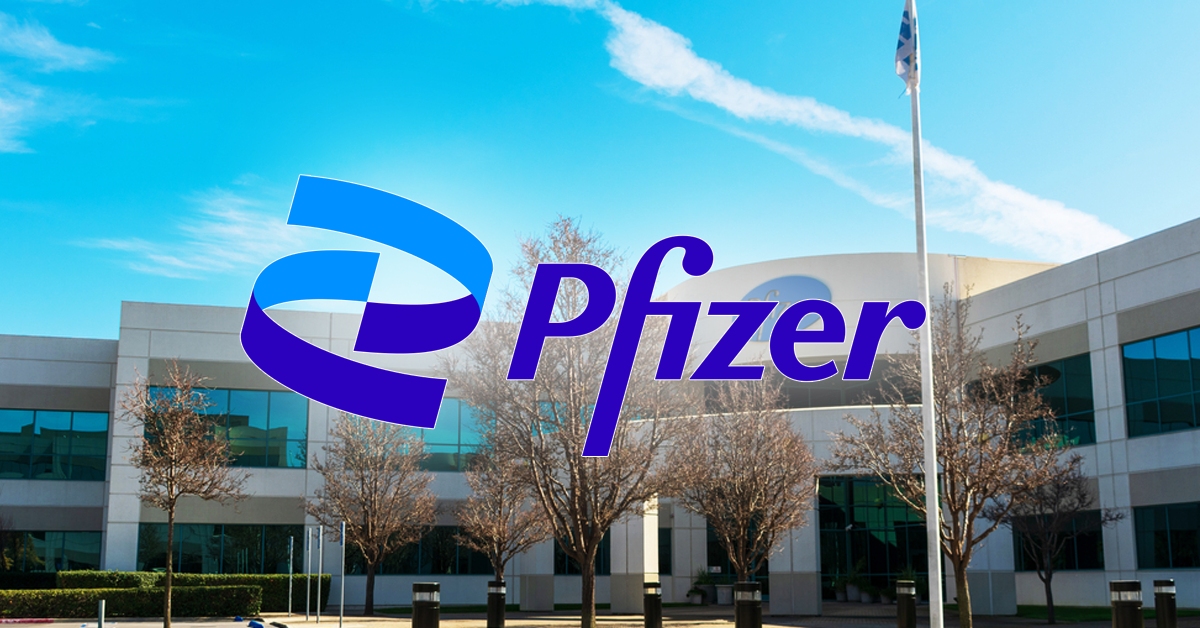 Revenue: $100.3 billion (FY 2022)
Established: 1849
CEO: Dr. Albert Bourla
Headquarters: New York City, New York
Pfizer Inc. is a private-sector business leader in health and human services. With nearly 180 years of expertise in the business, the company has won several healthcare contracts focused on biopharmaceutical products, medicines, and vaccines.
Pfizer has been one of the key healthcare providers to develop a COVID-19 vaccine. While the federal government is one of the biggest customers of the vaccine, the company also supplied worldwide governments with millions of doses to minimize fatalities and eventually eradicate the virus.
Top Pfizer government contracts
Pfizer secured multiple contracts to provide COVID-19 vaccine doses and Paxlovid supplies for the U.S. government. One of the biggest awards the company received was a $10 billion purchase deal for 500 million doses of the COVID-19 vaccine, including only the first two shots; boosters shots aren't covered.
2. McKesson Corporation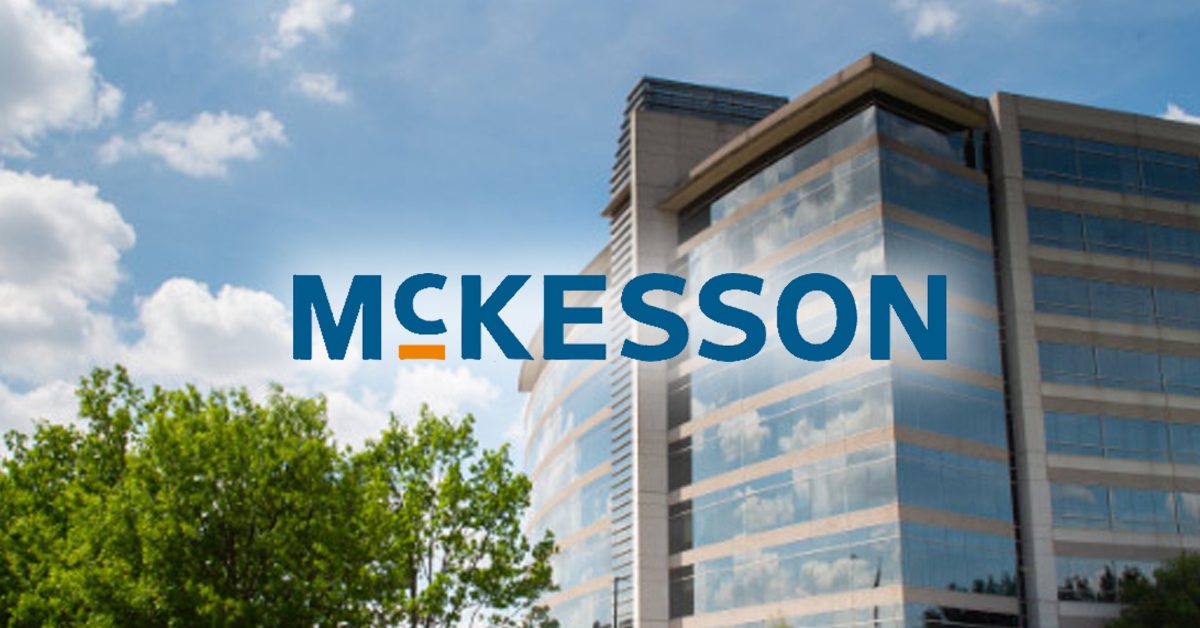 Revenue: $276 billion (FY 2023)
Established: 1833
CEO: Brian S. Tyler
Headquarters: Irving, Texas
McKesson Corp. is a prime pharmaceutical, health, and medical services contractor. The company pioneered the wholesale drug distribution network and has since been distributing medical supplies to doctors, hospitals, and government agencies in the U.S.
Employing over 49,000 employees across 16 countries, McKesson Corp. operates six business units accountable for distribution and technology. As one of the world's top medical giants, the company has been crucial in providing disease control and medications for COVID-19, cancer, and more.
Top McKesson government contracts
In 2017, the Defense Logistics Agency awarded McKesson Corporation a $400 million contract to produce the Digital Imaging Network Picture Archiving Communications System (DIN-PACS). The system was developed to transmit electronic images and clinical reports quickly and efficiently.
3. Humana Inc.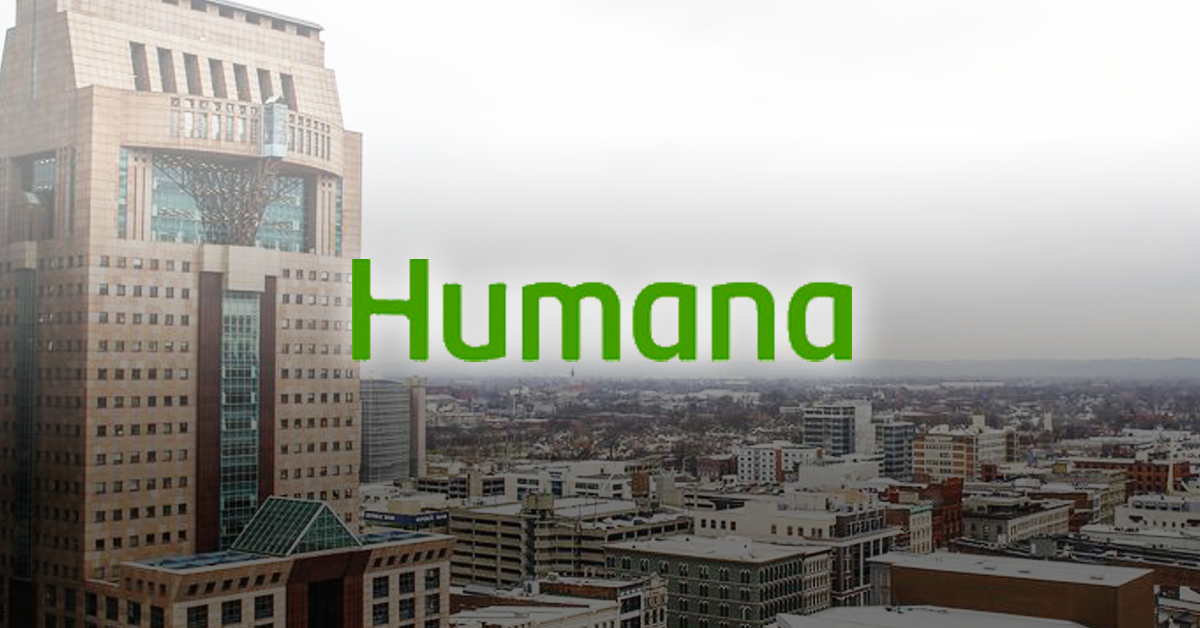 Revenue: $92.9 billion (FY 2022)
Established: 1961
CEO: Bruce D. Broussard
Headquarters: Louisville, Kentucky
Humana Inc. ranks among the top health insurance providers in the United States today. In its early years, the company operated as a nursing home operator and slowly transitioned into hospital management and ownership. Currently, the insurance provider operates across 22 cities in the United States, including Illinois, Wisconsin, and Ohio.
Humana Inc. focuses on human health and well-being through its three segments: Group and Specialty, Retail, and Healthcare Services. One of its biggest subsidiaries is its government contracting business, where the federal government awarded the company to manage defense-related healthcare services under the Department of Veterans Affairs.
Top Humana government contracts
In 2016, Humana's subsidiary, Humana Military Healthcare Services, secured a $41 billion multi-year agreement to administer TRICARE. The healthcare program was set to serve over 9.6 million active duty, reserve, and retired service members.
4. TriWest Healthcare Alliance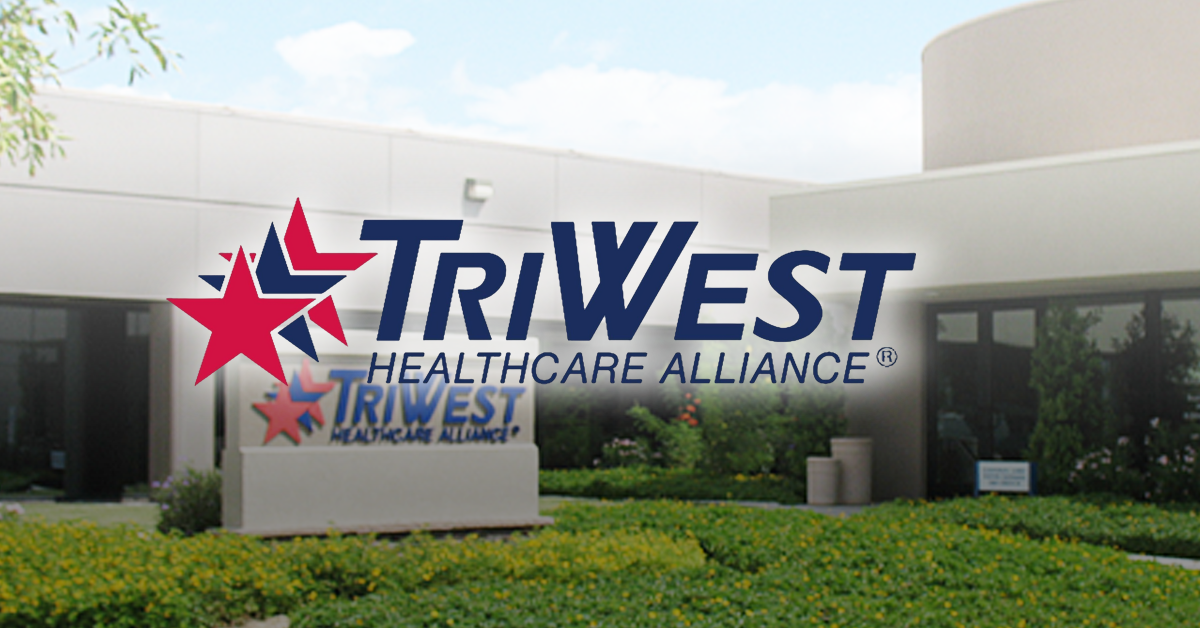 Revenue: $1.4 billion (FY 2022)
Established: 1994
Headquarters: Phoenix, Arizona
TriWest Healthcare Alliance manages the military health system offered by the Department of Defense and the Department of Veterans Affairs. The company is established to provide solely for military and veterans and military communities with convenient and affordable healthcare programs.
For over 17 years, TriWest Healthcare Alliance was responsible for administering the TRICARE programs in Regions 7 and 8. The company has since received several contract awards under DoD and VA, such as the Community Care Network Regions 4 and 5 and Community Care Support.
Top Triwest Healthcare Alliance government contracts
In 2022, Triwest Healthcare Alliance secured a $65 billion contract for managed care support of the Defense Health Agency's TRICARE Program in the West Region, also known as the T-5 MCS contract. The program covers 26 states in the Western United States.
5. Merck & Co.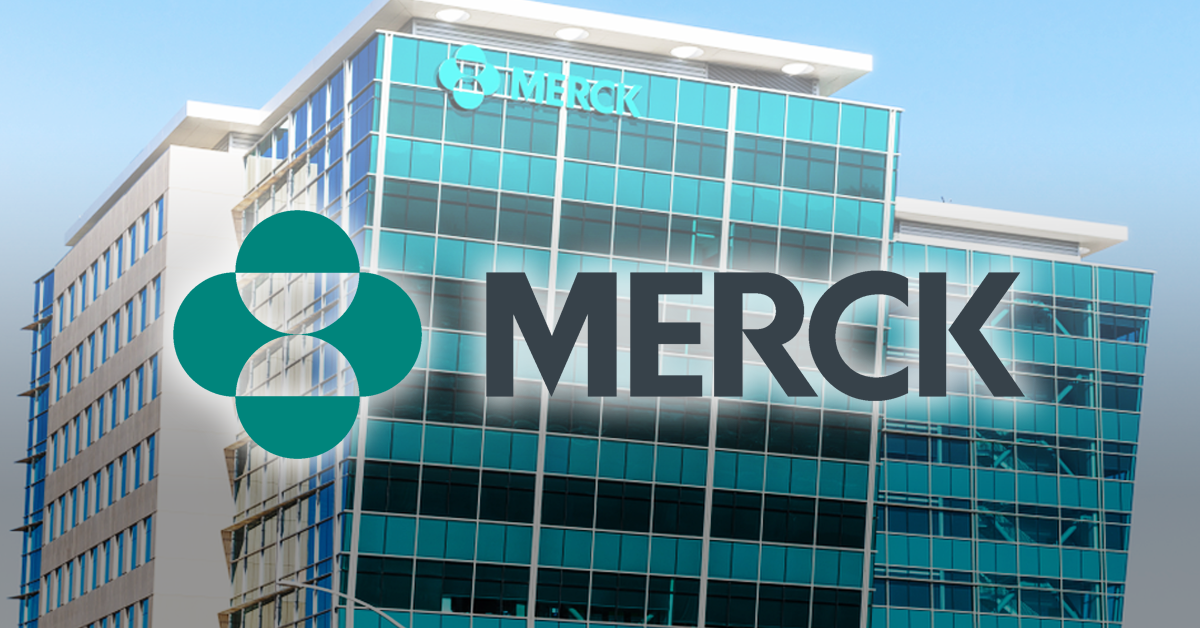 Revenue: $59.3 billion (FY 2022)
Established: 1891
CEO: Robert M. Davis
Headquarters: Rahway, New Jersey
Merck & Co. is a research-intensive biopharmaceutical company supplying special medical supplies, medicines, and vaccines for humans and animals. The company was founded as the American arm of the German organization before becoming a fully-fledged company in 1891. Merck & Co. operates as Merck Sharp & Dohme (MSD) outside the U.S. and Canada.
With over 130 years of history, Merck & Co. has been at the forefront of research and development to fight life-threatening diseases, such as COVID-19, Ebola, HIV, cancer, and more. Merck & Co. have produced some of the most popular drugs including Clarinex, Fosamax, Implanon, and NuvaRing.
Top Merck & Co. government contracts
Merck & Co. and Ridgeback Biotherapeutics secured various government contracts to supply Molnupiravir, an investigational oral antiviral pill against COVID-19. The joint venture finalized a $1.2 billion contract with the federal government for an initial supply of over 1.7 million courses. The JV procured another 1.4 million courses for $2.2 billion.
6. GSK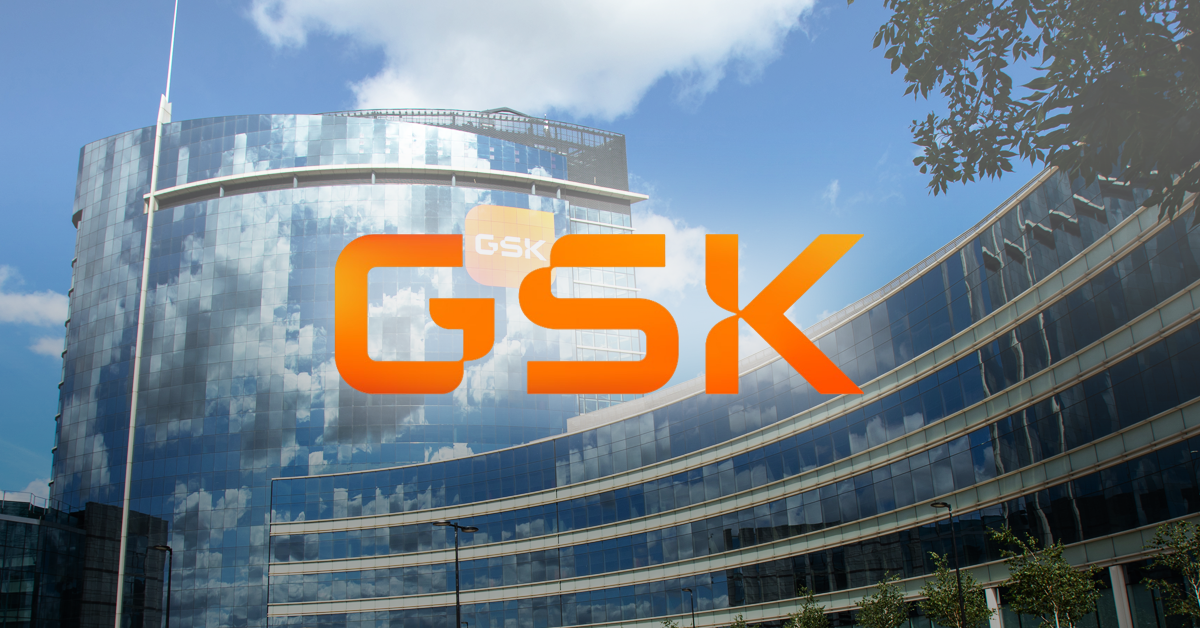 Revenue: ~$36.8 billion/ £29.3 billion (FY 2022)
Established: 2000
CEO: Dame Emma Walmsley
Headquarters: Philadelphia, Pennsylvania
GSK, formerly known as GlaxoSmithKline, is a British multinational pharmaceutical and healthcare company. The company's formation in 2000 through the merger of Glaxo Wellcome and SmithKline Beecham builds on a solid foundation of its predecessors dating back to 1715, which underscores its proven expertise..
GSK has two corporate offices in the U.S., focusing on commercial, research & development, manufacturing, and corporate functions. The company has over 15,000 global employees working on getting ahead of diseases and impacting the health of over 2.5 billion people in the next ten years.
Top GSK government contracts
In 2021, the federal government contracted GSK for a $280 million contract for storing, procuring, and distributing Sotrovimab, a monoclonal antibody neutralizer treatment. Another contract worth $975 million was finalized for the 340,048 additional doses of Sotrovimab, including an option for additional 715,680 doses.
7. Abbott Laboratories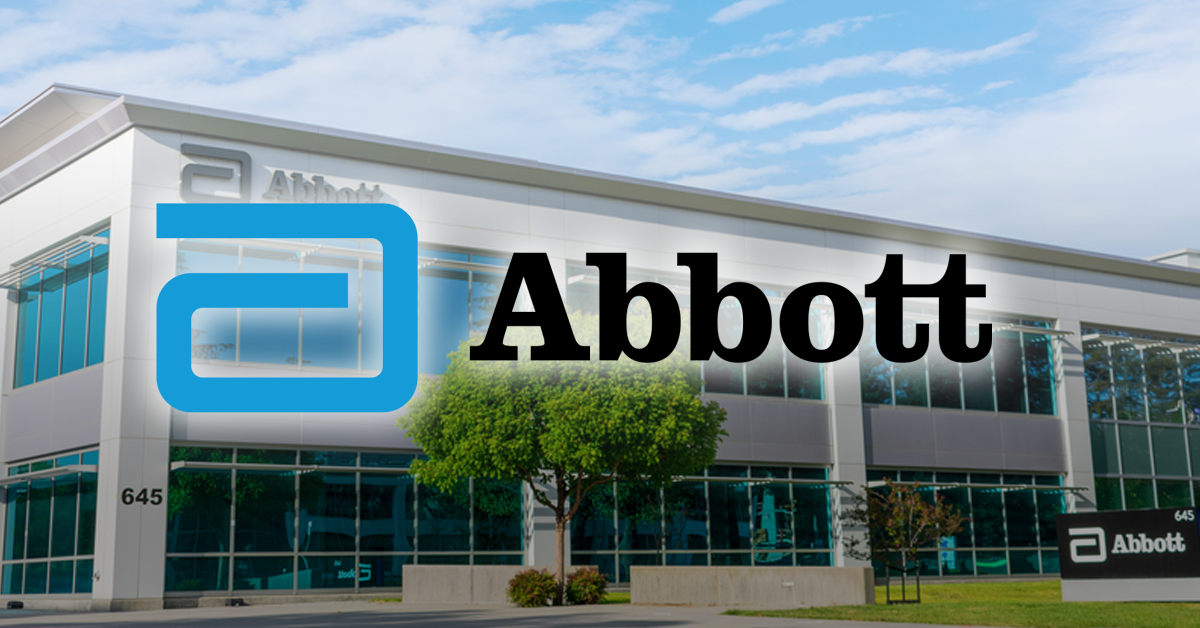 Revenue: $43.7 billion (FY 2022)
Established: 1888
CEO: Robert B. Ford
Headquarters: Abbott Park, Illinois
Abbott Laboratories is a private-sector business leader in nutrition, pharmaceuticals, diagnostics, medical devices, and more. The company has over 115,000 colleagues who serve a diverse portfolio of healthcare products and services in over 160 countries.
Abbott Laboratories owns a selection of featured brands used by thousands of people worldwide, including Similac, PediaSure, Ensure, Glucerna, and more. The company also owns a wide range of pharmaceutical brands to fight various diseases, such as cardiovascular, diabetes care, diagnostics, neuromodulation, nutrition, and medicines.
Top Abbott Laboratories government contract
Abbott Laboratories is a prime contractor of COVID-19 testing kits for the U.S. government. In January 2022, the company secured a $306 million contract for supplying rapid antigen tests. In March 2022, the company was awarded another $1.03 billion for additional supplies of COVID-19 testing kits.
8. Centene Corporation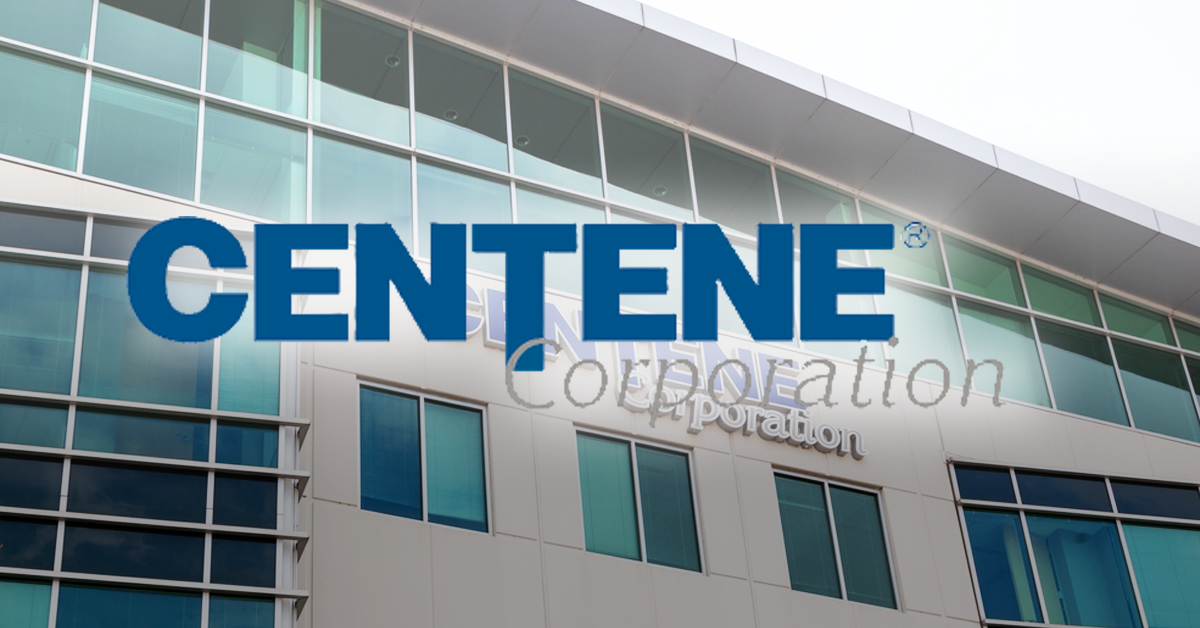 Revenue: $144.5 billion (FY 2022)
Established: 1984
CEO: Sarah London
Headquarters: St. Louis, Missouri
Centene Corporation offers managed care support for government-sponsored and privately-owned insurance programs. The company provides high-quality healthcare, health programs, and solutions for members, employees, individuals, families, and communities.
Centene Corporation manages over 28 million members, accounting for nearly 1 in 15 individuals in the U.S. Over 67,200 employees work toward the company's government contracting landscape, which covers Medicaid, Medicare, and Medicare Prescription Drug Plans under the Health Insurance Marketplace and the TRICARE programs.
Top Centene Corporation government contracts
In 2019, Centene Corporation was one of the winners of a $10 billion contract for the Texas Medicaid contract. The contract provided care for the aged, disabled, and blind (ABD) population across 13 service areas.
9. AmerisourceBergen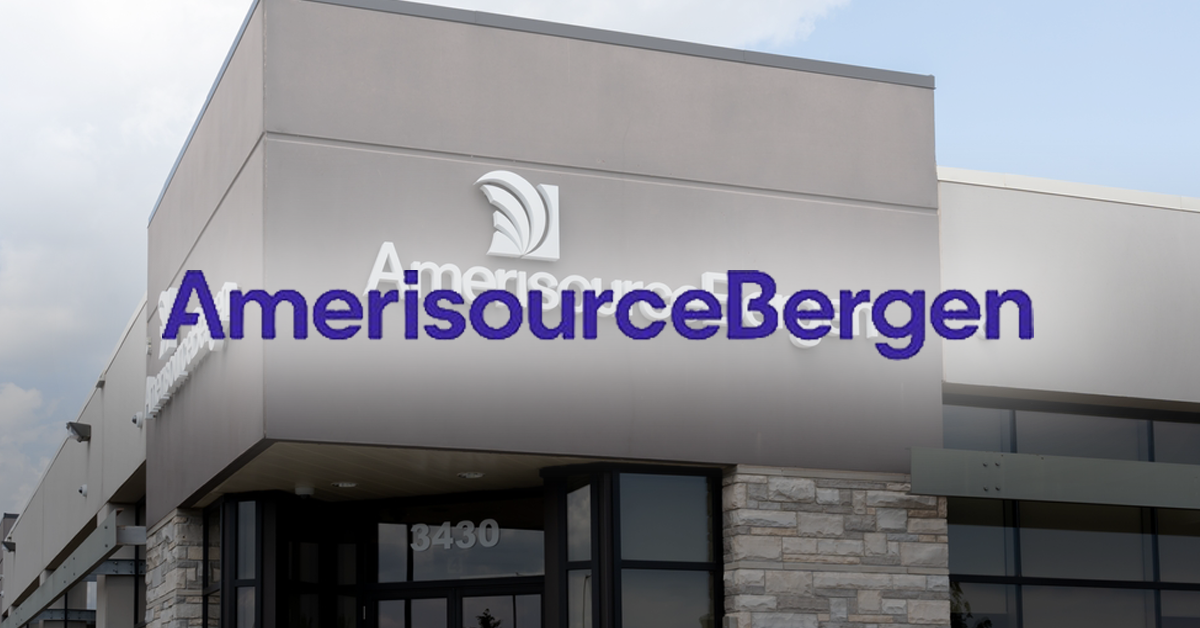 Revenue: $238.6 billion (FY 2022)
Established: 2001
CEO: Steven H. Collis
Headquarters: Conshohocken, Pennsylvania
AmerisourceBergen is a wholesale drug company with large-scale distribution and consulting network for medical business operations and patient services. The company was formed with the merger between Bergen Brunswig and AmeriSource in 2001, but its predecessor companies date back to 1871.
As one of the biggest pharmaceutical sourcing distribution services, AmerisourceBergen manufactures a line of pharmaceuticals, over-the-counter (OTC) products, and healthcare equipment. The company is a top provider of medical supplies for acute care hospitals, independent chain retail pharmacies, clinics, and other alternate site facilities.
Top AmerisourceBergen government contracts
AmerisourceBergen secured a $116 million contract to provide pharmaceuticals and related products for northern and southern regions. The 37-day bridge agreement was finalized by the Defense Logistics Agency Troop Support to be used by Army, Navy, Air Force, Marine Corps, and other defense-related customers.
10. Moderna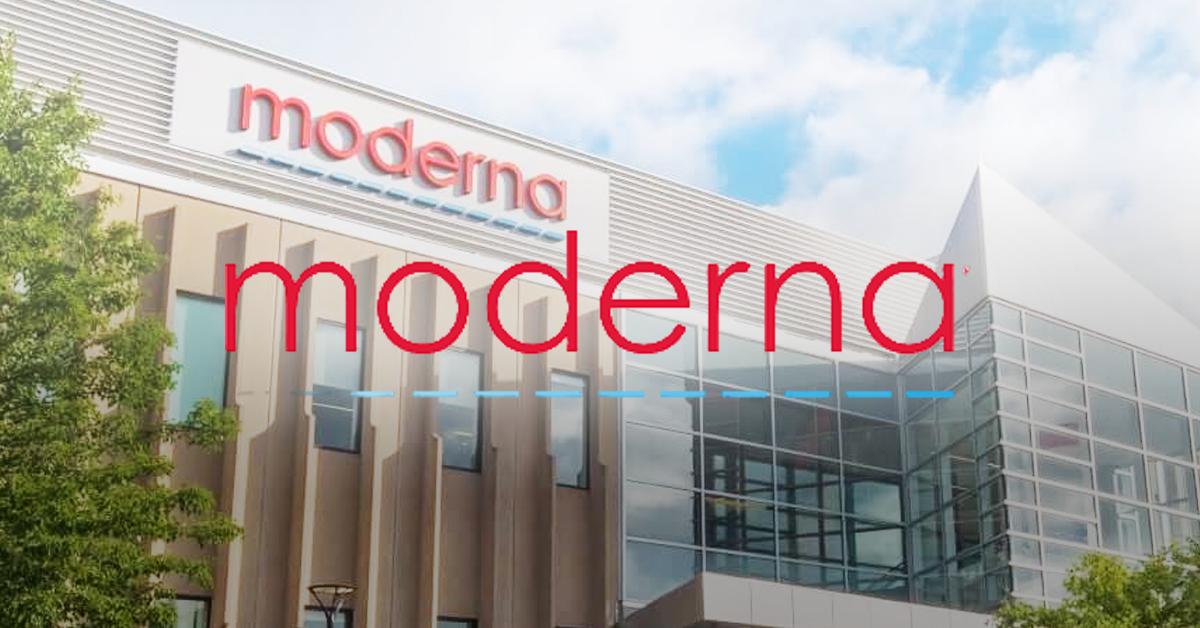 Revenue: $238.6 billion (FY 2022)
Established: 2010
CEO: Stéphane Bancel
Headquarters: Cambridge, Massachusetts
Moderna is a biotechnology company best known for developing a COVID-19 vaccine based on RNA technology. To produce an mRNA vaccine, the company uses RNA therapeutics which carries instructions for proteins to boost immune response. Amid its young history, only founded in 2010, the company has quickly become a top government contractor for healthcare.
While the COVID-19 vaccine is Moderna's primary product, the company has various developments for vaccines related to influenza, HIV, chikungunya, Zika virus, and cancer. Since its inception, the company has played a transformative role in the medical and healthcare world through its advanced mRNA platform.
Top Moderna government contracts
Amid the COVID-19 global pandemic, the U.S. government contracted various contracts with Moderna for the procurement of the vaccine. In 2021, the company won a $3.3 billion contract to produce 200 million doses of the double-shot SARS-CoV-2 mRNA-1273 vaccine, which should inoculate at least 70% of American adults.