Photo by Miguel Lagoa from Shutterstock.com
As one of the world's largest defense customers, the United States government has a substantial and growing defense industry. Federal government agencies work with the largest defense contractors to strengthen homeland security, provide top-class equipment to its worldwide bases, and support allies whenever necessary.
In 2022, the Department of Defense finalized a total cumulative value of $728 billion for various defense contracts related to arms sales, foreign military sales, military operations, and defense systems. Here are the largest defense contractors and their notable contracts.
1. Lockheed Martin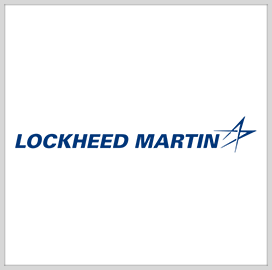 Photo from Lockheed Martin Official Website
Revenue: $66 billion (FY 2022)
Employees: 116,000
Established: 1912 (Merger in 1995)
Headquarters: Bethesda, Maryland
Lockheed Martin Corporation is one of the world's largest defense contractors. The company operates in aerospace and defense markets, developing world-class weapons systems in its four business areas: (1) Aeronautics; (2) Missiles and Fire Control; (3) Rotary and Mission Systems; and (4) Space.
The majority of Lockheed Martin's revenue comes from the Department of Defense. The company produces some of the most crucial products for the United States Armed Forces, including sonar technologies, fighter jets such as the F-16 Fighting Falcon, F-22, F-35, and C-130 Hercules, and other advanced mission systems.
Top Lockheed Martin Corp. government contract
Lockheed Martin was tasked to manage the Joint Strike Fighter (JSF) program, one of the most expensive contracts finalized by the Department of Defense. The total contract funds awarded was $250 billion, which covers the development of 5th-generation fighter jets with ground, air, and strike attack capabilities.
2. Raytheon Technologies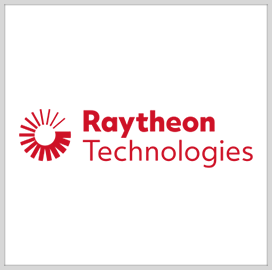 Photo from Raytheon Technologies Official Website
Revenue: $67.1 billion (FY 2022)
Employees: Approximately 167,000
Established: 1922 (Merger in 2020)
Headquarters: Arlington, Virginia
With the merger of two of the largest defense contractors, Raytheon Company and United Technologies, Raytheon Technologies quickly became a top aerospace and defense contractor in the United States. The firm manufactures weaponry, electronics, bombs, guided missile defense systems, and other tactical equipment.
Raytheon Technologies operates multiple subsidiaries, namely: (1) Collins Aerospace; (2) Pratt & Whitney; (3) Raytheon Intelligence & Space; and (4) Raytheon Missiles & Defense. Each subsidiary provides class-leading solutions in its various domains in the U.S. and international customers across 46 countries.
Top Raytheon Technologies Government Contract
Raytheon Technologies' subsidiary, Pratt & Whitney, won a $4.4 billion contract award for producing and delivering Joint Strike Fighter Propulsion Systems. The company was responsible for meeting global requirements for spare engines, power modules, and hardware of Lot 15 and 16 F-35 Lightning II JSF propulsion systems.
3. The Boeing Company
Photo from The Boeing Company Official Website
The Boeing Company operates four main business areas: (1) Boeing Commercial Airplanes; (2) Boeing Defense, Space & Security; (3) Boeing Global Services; and (4) Boeing Capital. The company produces rockets, satellites, missiles, telecommunications systems, and other defense-related equipment, primarily for the Air Force and Marine Corps.
While The Boeing Company is best known as a manufacturer and merchant of commercial airplanes and jetliners, it's also among the largest defense contractors in the U.S. The company generates most of its revenue from government contracting business with all five branches of the U.S. Armed Forces.
Top Boeing Company Government Contract
The Boeing Company secured a 24 billion contract award for the C-17 Globemaster III Sustainment Program. The aerospace firm was tasked to support and sustain the military airlift aircraft's weapon systems, which covers maintenance, modifications, staffing, and other management work required for the project.
4. General Dynamics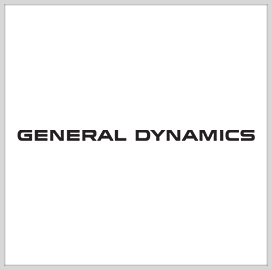 Photo from General Dynamics Official Website
Revenue: $39.4 billion (FY 2022)
Employees: More than 100,000
Established: 1952
Headquarters: Arlington, Virginia
General Dynamics is a trusted aerospace and defense contractor offering a wide range of products for aviation, combat vehicles, shipbuilding, and other innovative products. The company operates several business units and subsidiaries, organized into four major business groups: (1) Aerospace; (2) Marine Systems; (3) Combat Systems; and (3) Technologies.
As a top manufacturer of weapons and products, such as Stryker, M1 Abrams, Virginia-class attack submarines, and advanced fighting vehicles, General Dynamics generates a majority of its revenue from its various multi-million defense contracts from the U.S. Air Force, Marine Corps, Navy, Army, and other related defense departments.
Top General Dynamics Government Contract
General Dynamics' subsidiary, General Dynamics Information Technology, received a 10-year contract from the National Geospatial-Intelligence Agency. Under the User Facing and Data Center Services contract worth $4.4 billion, the firm supported various IT and geospatial infrastructures for DoD and the Intelligence Community.
5. Northrop Grumman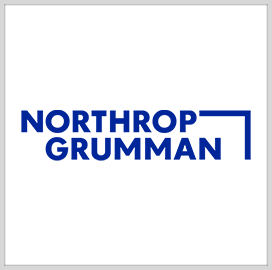 Photo from Northrop Grumman Official Website
Revenue: $36.6 billion (FY 2022)
Employees: 95,000
Established: 1930 (Merger in 1994)
Headquarters: Falls Church, Virginia
Northrop Grumman builds, develops, and sells the most advanced weapons in the U.S., including cutting-edge aircraft, next-generation space systems, cybersecurity solutions, and more. The company is committed to solving the most challenging problems and meeting the ever-changing demands of the defense industry.
Northrop Grumman is a pioneering company with capabilities in air, cyber, land, sea, space, multi-domain, and advanced weapons. Some of the products it has manufactured include B-2 stealth bombers, X-47B aircraft, and the Lunar module for the U.S. government. The company also serves over 25 countries, including the U.K., Japan, South Korea, and Australia.
Top Northrop Grumman government contract
Northrop Grumman was awarded an $80 billion contract to build the next-generation long-range strike bomber for the U.S. Air Force. The firm secured the contract after the Pentagon found its advantage in its B-2 Spirit stealth bomber, named the world's most survivable aircraft. The work covered the construction of 100 new planes to replace the aging fleet.
6. BAE Systems, Inc.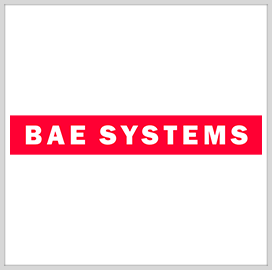 Photo from BAE Systems Official Website
Revenue: $26.8 billion (FY 2022)
Employees: 34,000
Established: 1999
Headquarters: Falls Church, Virginia
BAE Systems, Inc. is the U.S. subsidiary of the multinational defense company BAE Systems, plc. The company delivers electronic systems, intelligence & security, and platforms & services for land, naval, air, and cyber forces. While the company supplies weapons for government defense, it also has various international businesses in the commercial sector.
As part of BAE Systems plc, BAE Systems, Inc. benefits from its parent company's decades of experience with government contracting for the British defense industry. It gives the company capabilities in various defense solutions, such as intelligence, civilian systems, electronics, and commercial applications.
Top BAE Systems, Inc. Government Contract
BAE Systems, Inc. secured a$12 billion contract award from the U.S. Air Force Nuclear Weapon Center. Under the eight-year agreement, the company was contracted to provide engineering and support services for Integration Support Contract 2.0, serving as the lead systems instigator for the Intercontinental Ballistic Missile system.
7. L3Harris Technologies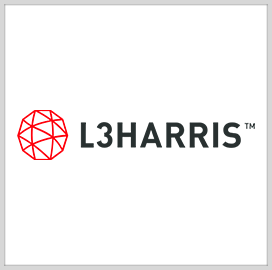 Photo from L3Harris Technologies Official Website
Revenue: $17.1 billion (FY 2022)
Employees: 48,000
Established: 1895 (Merger in 2019)
Headquarters: Melbourne, Florida
L3Harris Technologies is a leading technology company with capabilities for all domains in the defense, commercial, and civil industries. The company provides class-leading technology solutions, such as surveillance, electronic systems, information technology, communications equipment, and other IT capabilities for the military.
With the merger of L3 Technologies and Harris Corporation in 2019, L3Harris Technologies catapulted the company into one of the largest contractors in the United States. Moreover, the merger has improved the company's capabilities in the defense industry and expanded geographic coverage to over 100 countries.
Top L3Harris Technologies Government Contract
L3Harris Technologies was one of the two contractors to win a potential $6.1 billion Net Radio Procurement Contract. The contractors worked for the delivery of 1,100 radios, assistance with cryptographic objectives, support for unified network strategy, and network modernization efforts.
8. Huntington Ingalls Industries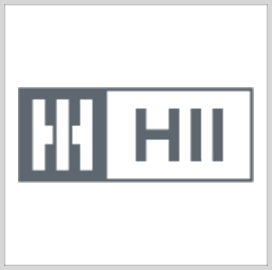 Photo from Huntington Ingalls Industries Official Website
Revenue: $10.7 billion (FY 2022)
Employees: 43,000
Established: 1886 (Spin-off in 2011)
Headquarters: Newport News, Virginia
Huntington Ingalls Industries, Inc. (HII) is the largest shipbuilding manufacturer for the U.S. military. The company is the only producer of the Navy's nuclear technology aircraft and the manufacturer of most of the Navy's marine fleet, including Columbia-class submarines and Arleigh Burke-class guided-missile destroyers.
Once a part of Northrop Grumman as its shipbuilding sector, HII's century-old experience and expertise in the military shipbuilding business have made it one of the largest defense contractors today. Upon spin-off, the company adopted its name to honor two of its long-standing predecessors: Newport News Shipbuilding and Ingalls Shipbuilding.
Top Huntington Ingalls Government Contract
Huntington Ingalls Industries was awarded a $3 billion contract to refuel and overhaul the USS John C. Stennis (CVN 74). The company was responsible for providing complex services to support the second half of the ship's 50-year service. The Navy deemed HII the only qualified contractor to accomplish the work without unacceptable disruption.
9. Leidos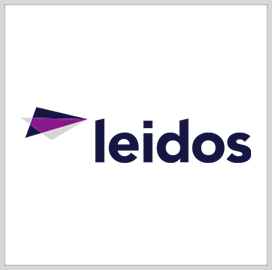 Photo from Leidos Official Website
Revenue: $14.4 billion (FY 2022)
Employees: 45,000
Established: 1969 (Spin-off in 2014)
Headquarters: Reston, Virginia
Leidos is an information technology, science, and biomedical research company that spun off from Science Applications International Corporation. Since operating as its own company in 2014, it has worked closely with the DoD, DHS, the Intelligence Community, and other government civil agencies.
With its diverse expertise and capabilities, Leidos has engaged in a wide range of industries. More than half of the company's revenue comes from the defense sector accounting for 57%. Other major industries the firm services include the civil sector at 24% and the health sector at 19%.
Top Leidos Government Contract
Leidos secured an$11 billion contract from the Defense Information Systems Agency. As outlined in the Defense Enclave Services contract, the company was tasked to oversee the Fourth Estate Network Optimization (4ENO) initiative, which modernized and migrated the 22 Fourth Estate agencies and field activities of the DoD.
10. Honeywell International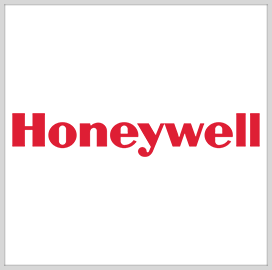 Photo from Honeywell International Official Website
Revenue: $35.5 billion (FY 2022)
Employees: Approximately 100,000
Established: 1885
Headquarters: Charlotte, North Carolina
Honeywell International is a multinational defense contractor with operations across four business areas: (1) Aerospace; (2) Building Technologies; (3) Performance Materials and Technologies (PMT); and (4) Safety and Productivity Solutions. The company's diverse capabilities across industries placed it 105th on the Fortune 500 list as of 2022.
With over a century of innovation experience as one of the largest defense contractors, Honeywell International has led the innovation of many products and technologies that are still used today. Some of its most important inventions include autopilot, automatic heating, unleaded gasoline, biodegradable detergents, warehouse sorting technology, and more.
Top Honeywell International Government Contract
Honeywell International was among the eight companies to receive Advanced Technology Support Program IV (ATSP4) contracts, with a total cumulative value of $17.5 million. ATSP4 contracts tasked the contractors to resolve issues and develop advanced technologies based on the requirements of the DoD.