Image by Gorodenkoff from Shutterstock
The U.S. federal, state, and local governments spend billions of dollars yearly on water and highway infrastructure, given their importance in the Americans' economy and daily lives. The biggest construction contracting companies are responsible for most public works, including roadways, bridges, airport terminals, and public buildings. Get to know the top government construction contractors in 2022 here.
1. Turner Construction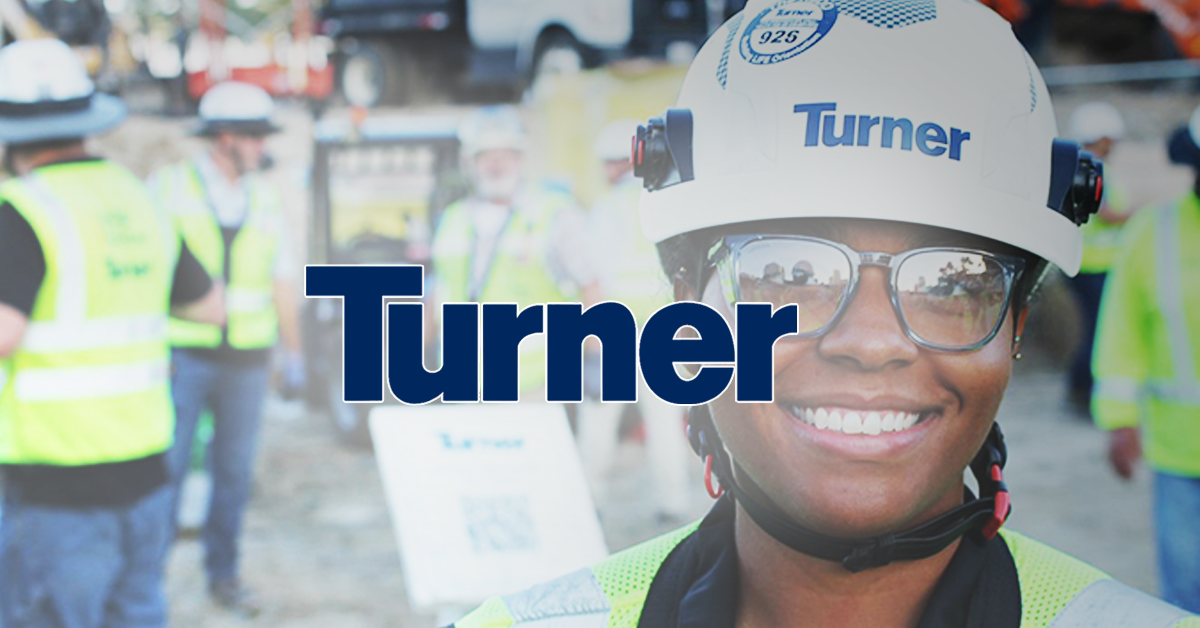 Image from Turner Construction Official Website
Total contract earnings: $16.2 billion
Year founded: 1902
Founder: Henry Chandlee Turner
Headquarters: New York City, New York
Turner Construction is a global construction company based in North America. In 2020, Turner Construction was named the largest domestic contractor in the U.S., serving major market segments, including aviation, commercial, green building, pharmaceutical, and sports.
Founded in 1902, a subsidiary of the Hochtief Company based in Garmany, Turner Construction has worked in over 60 countries on some of the world's most complex and recognizable buildings, including the Yankee Stadium, Burj Khalifa, and Madison Square Garden.
In March 2022, Turner Construction was one of the companies awarded a $300 million ceiling contract for Facilities Acquisitions for Restoration and Modernization II. The contractor was tasked to provide controls, mechanical, electrical, and design-build projects for military ground testing facilities.
2. Whiting-Turner Contracting Co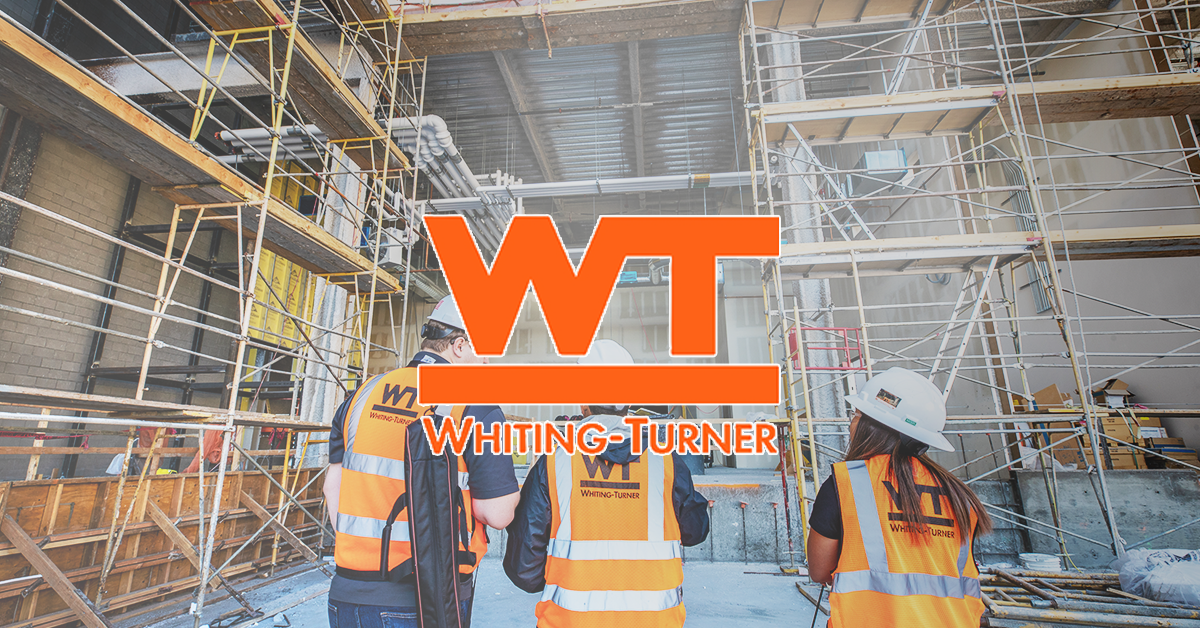 Image from Las Vegas HEALS Website
Total contract earnings: $10 billion
Year founded: 1909
Founders: Whiting and LeBaron Turner
Headquarters: Baltimore, Maryland
Whiting-Turner Contracting Co. is one of the fastest-growing general contracting and construction management firms. The company prides itself on its organic growth through the dedication and expertise of its people without reliance on mergers and acquisitions.
With over 30 office locations in the country, Whiting-Turner has been consistently recognized as Engineering News Record's top builder for Retail, Healthcare, Higher Education, and Office facilities.
Founded in 1909, Whiting-Turner has completed numerous projects with a successful portfolio of LEED-certified projects. These include the Olympic Aquatic Center and 750 E. Pratt in Baltimore.
In July 2022, the U.S. Coast Guard awarded Whiting-Turner an estimated $111 million contract to build a new waterfront and supporting structures for four national security cutters (NSCs) at Pier November.
3. DPR Construction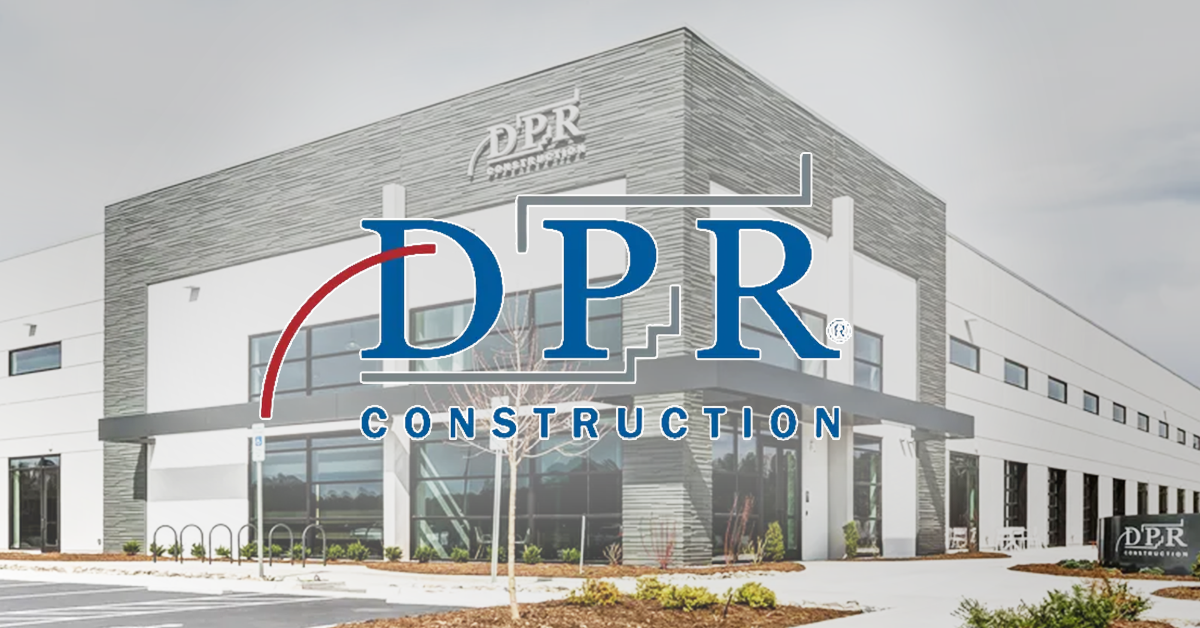 Image from DPR Construction Official Website
Total contract earnings: $9.8 billion
Year founded: 1990
Founders: Doug Woods, Peter Nosler, and Ron Davidowski
Headquarters: Redwood City, California
DPR Construction is a construction engineering firm that provides construction services for acute care facilities, data centers, educational laboratories, factories, and more. DPR Construction serves clients throughout the United States and regionally through international offices in Europe, Asia, South America, and North America.
DPR Construction was established in 1990 when founders Doug Woods, Peter Nosler, and Ron Davidowski used $750,000 in pooled resources and worked with 11 employees in one office. The company became a billion-dollar company in less than ten years and has been ranked in the U.S. top 50 general contractors since 1997.
In September 2022, the joint venture of DPR and R.Q. Construction won an estimated potential $1 billion contract award to construct and repair government-owned medical research labs, dental clinics, and other healthcare facilities in seven states.
4. Fluor Corporation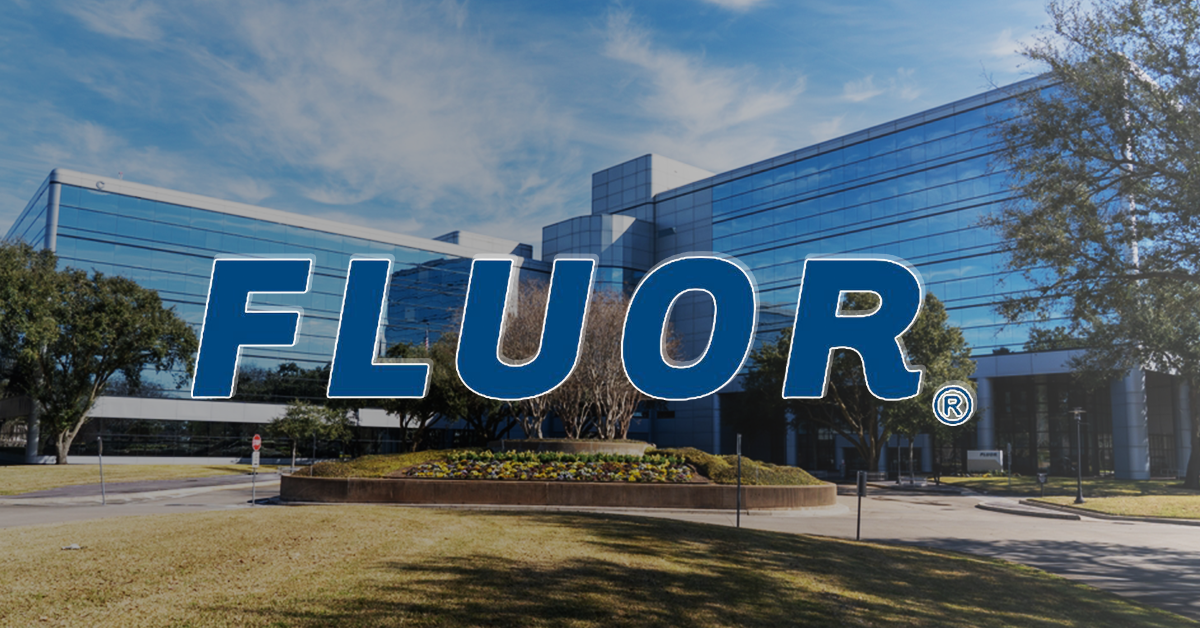 Image by JHVEPhoto from Shutterstock
Total contract earnings: $8.8 billion
Year founded: 1912
Founders: John Simon Fluor
Headquarters: Irving, Texas
Fluor Corporation is a global engineering, procurement, and construction company based in Irving, Texas. The company sets itself apart by offering integrated solutions that bring greater investment and finishing projects within the expected time and budget. Fluor serves industrial clients in multiple industries, including chemicals and petrochemicals, power transportation, mining, and metals.
Fluor Corporation was founded in 1912 when John Simon Fluor, Sr flew to California to start his general construction business. After nine years of operation, he incorporated his business as Fluor Construction Company and expanded it from strictly engineering to engineering and construction.
An industry leader, Fluor ranked in Engineering News Record's top list of contractors in the petroleum and industrial sector. In September 2022, the Department of Energy awarded Savannah Nuclear Solutions, a Fluor-led company, an estimated $4.5 billion contract to manage the Savannah River nuclear power plant.
5. Clark Construction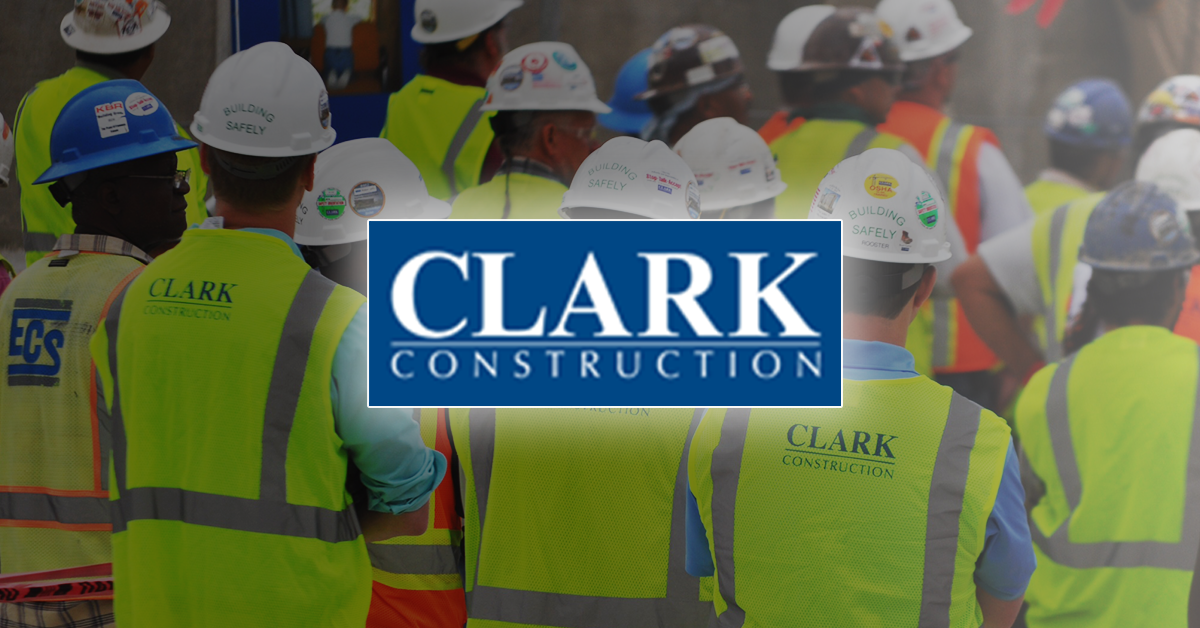 Image from Clark Construction Official Website
Total contract earnings: $6.7 billion
Year founded: 1909
Founders: George Hyman
Headquarters: Bethesda, Maryland
Clark Construction is a full-scale building and civil construction firm based in Bethesda, Maryland. The company started in 1906 as Hyman Construction. In 1996, Hyman merged with OMNI to form Clark Construction Group. The family-owned company has Sam Clark as the family's third-generation president.
The company's portfolio of projects involves interior renovations and building operations,  ranging from athletic fields and higher education to research and medical facilities to retail. Clark Construction's most notable projects include the Seattle Convention Center and the Aztec Stadium.
In 2022, Clark Civil completed the construction of a supplementary maintenance building at the Maryland Area Regional Commuter (MARC) Riverside Railroad Yard to support the current maintenance building's activities.
6. Skanska USA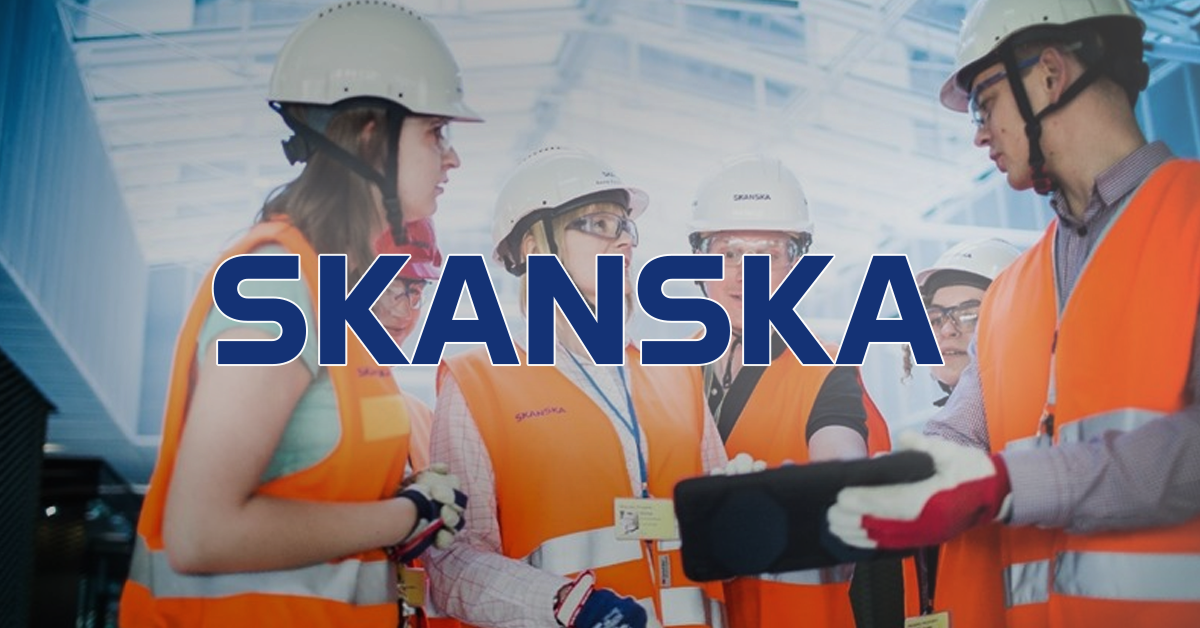 Image from Skanska USA Official Website
Total contract earnings: $6.3 billion
Year founded: 1971
Founder: Rudolf Fredrik Berg
Headquarters: New York, New York
Skanska USA is a construction and development firm operating as a subsidiary of Skanska AB in Sweden. The company serves multiple industries, including government, power, healthcare, education, transportation, sports, and data centers.
Skanska was founded in 1887 and started small in a fishing village in Southern Sweden. Skanska opened a subsidiary in the U.S. to build the 63rd Street Subway line in New York. This pioneered the company's growth in the country, making Skanska USA the largest revenue-generating unit today.
In April 2022, the New York City Department of Environmental Protection awarded the joint venture of Skanska and R.J. Industries an estimated $309 million contract to install facilities and utilities at the Hunts Point Wastewater Resource Recovery Facility in Bronx, New York
7. Bechtel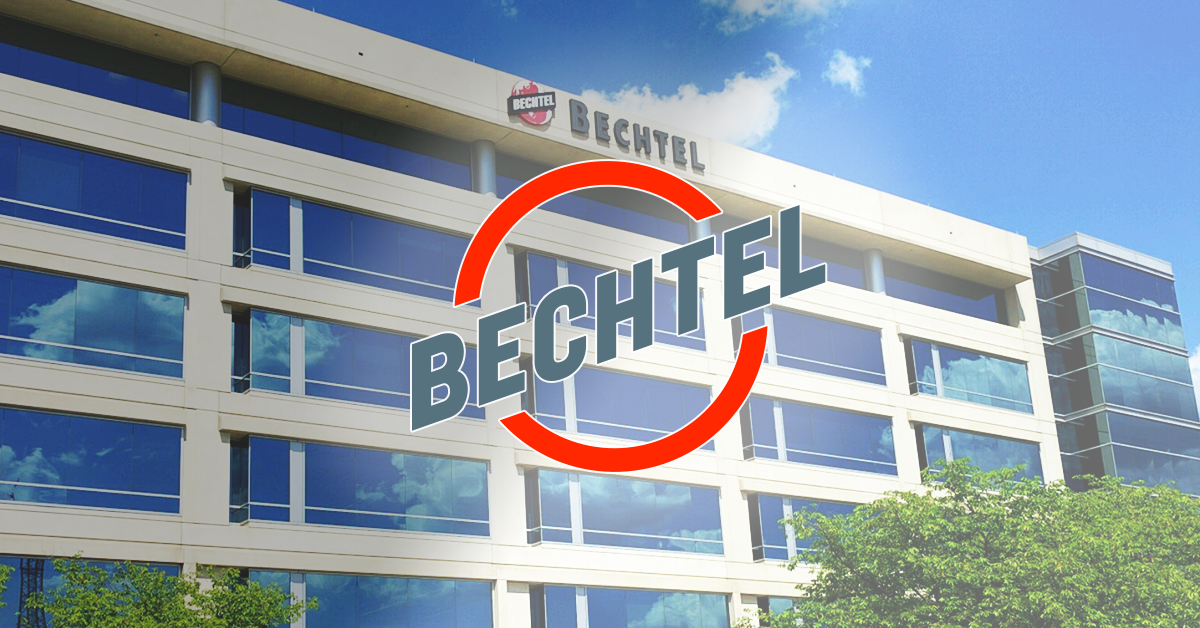 Image from Mergr Website
Total contract earnings: $4.8 billion
Year founded: 1898
Founder: Warren Bechtel
Headquarters: Reston, Virginia
Bechtel is a multinational engineering, procurement, construction, and project management company. It specializes in civil infrastructure, power projects, telecommunications, and government services.
Warren Bechtel founded Bechtel in 1898 to pass financial security and responsibility to his sons. Bechtel has been operating as a family-owned company, with Brendan Bechtel as the fifth in the generation to run the company.
A top construction and defense contractor, Bechtel has completed over 25,000 projects worldwide, with more than 90% of Bechtel's defense contracts coming from the U.S. government.
In June 2022, Bechtel National received an estimated $759 million contract from the U.S. Army Contracting Command to support the closure of the Pueblo Chemical Agent-Destruction Pilot Plant. These include decontamination of areas, clean up, and disposal of government property. The first phase does not include the plant's demolition.
8. Tutor Perini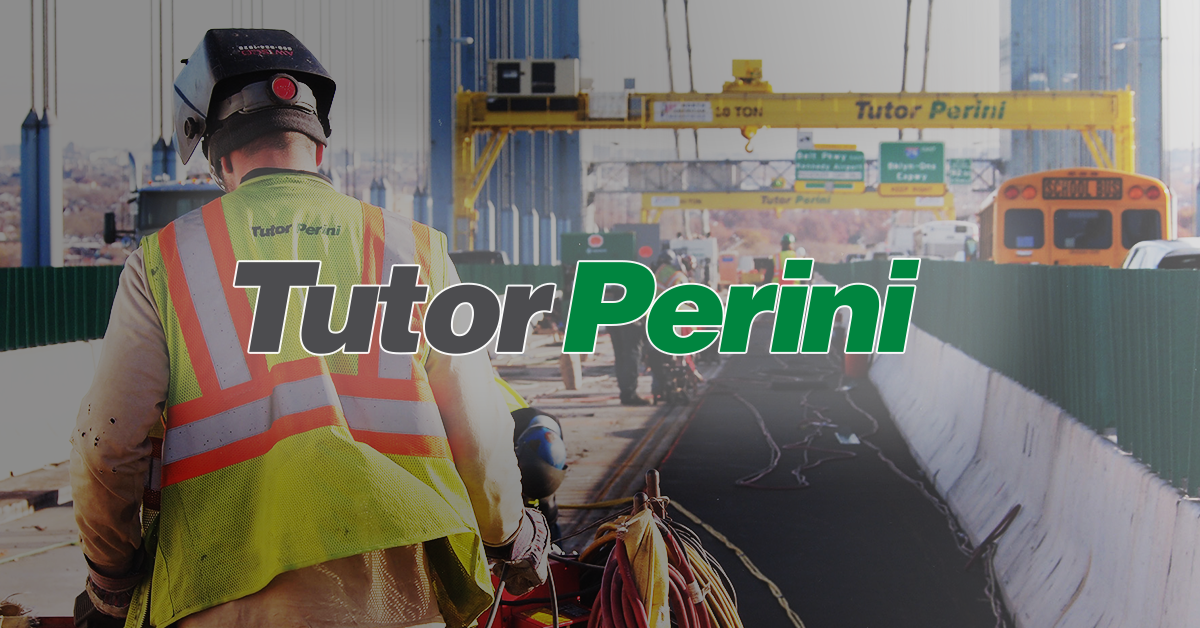 Image from Tutor Perini Official Website
Total contract earnings: $4.5 billion
Year founded: 2008
Founders: Albert Tutor and Bonfiglio Perini
Headquarters: Los Angeles. California
Tutor Perini is a leading building, civil, and specialty construction company providing diversified general contracting and design and build services to private and public agencies worldwide. The company has over 20 wholly-owned subsidiaries in the U.S. and internationally. Black Construction, Lunda Construction, Tutor Perini Building, and Tutor Perini Civil Construction are the leading subsidiaries by rank.
Tutor Perini's history dates back to 1894 when Bonfiglio Perini established Perini Corporation, an infrastructure business, and to 1949 when Albert Tutor launched a family construction business. The company merged in 2008 to form Tutor Perini Corporation.
In May 2022, Black Construction and Perini Management Services received a contract valued at $122 million. The first is worth $73 million for the 4th Marine Regiment at Naval Support Activity at the Marine Corps Base. The second is worth $48.9 million for construction work at Andersen Air Force Base in Guam.
9. AECOM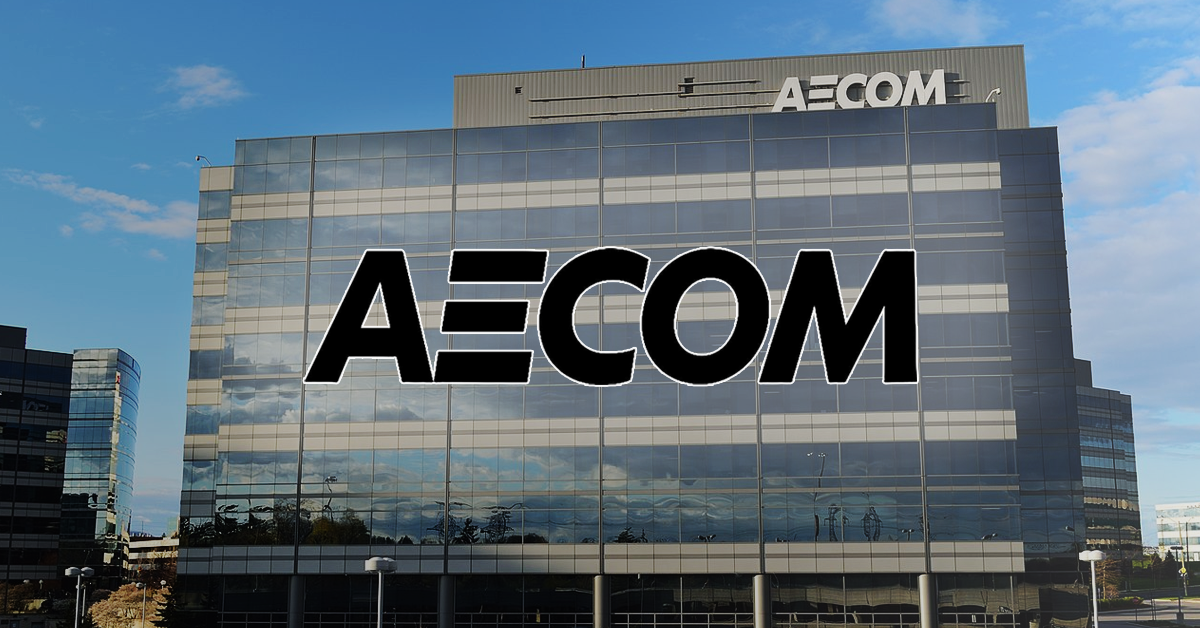 Image by Raysonho @ Open Grid Scheduler / Grid Engine – Own work from Wikipedia, CC0
Total contract earnings: $4.4 billion
Year founded: 1990
Founder: Richard Newman
Headquarters: Dallas, Texas
AECOM is a leading infrastructure consulting firm that delivers professional services, including advisory, planning, design and engineering, and program and construction management. The company serves governments and businesses in more than 150 countries.
AECOM originated from Ashland Oil & Refining Company in Kentucky, which grew out of the Oklahoma-based Swiss Drilling Company founded by J. Fred Miles in 1910. In 1990, five Ashland entities merged to form AECOM as an independent company headed by Ashland employees.
AECOM aims to focus more on public infrastructure work. In May 2022, the U.S. Navy awarded the AECOM and Ensafe joint venture a $400 million contract to provide engineering and architectural services in the Naval Facilities Engineering Systems Command's Atlantic region of operations.
10. Kiewit Corporation
Image from Kiewit Corporation Official Website
Total contract earnings: $2.7 billion
Year founded: 1884
Founders: Peter and Andrew Kiewit
Headquarters: Omaha, Nebraska
Kiewit is an employee-owned engineering and construction company based in Nebraska. The company serves the power, industrial, transportation, water, gas, oil, and chemical industries. Kiewit has 17 subsidiaries in the U.S. and internationally, including Cherne Contracting Corporation, Kiewit Canada Group, and Peter Kiewit Sons.
Founded in 1884 by brothers Andrew and Peter Kiewit, Kiewit started as a small and local masonry contracting company. Fifty-five years later, Kiewit received its first largest contract to build facilities and barracks at Fort Lewis. This year marked the start of the company's steady flow of government construction contracts, including the Friant-Kern Canal in California, the Santa Ana Freeway in Los Angeles, and Thule Air Force Base in England.
In July 2022, Kiewit Infrastructure received an estimated $310 million contract from the U.S. Army Corps of Engineers for the runway extension project in Elmendorf, Alaska.
FAQs
What Is the Bipartisan Infrastructure Law?
The Bipartisan Infrastructure law is a one-time stimulus signed by the Biden-Harris Administration in November 2021. This provides $1 trillion in transportation, internet, and utilities funding. So far, the law has awarded over 20,000 projects ranging from water upgrades and repaving roads to transit and bridge construction.
What Makes a Great Construction Company?
Most government contracting companies in the construction industry have LEED certification granted by the U.S. Green Building Certification Institute. LEED-certified companies are focused on sustainability, environmental, social, and governance concerns for their projects. For example, Turner Construction has completed more than 350 LEED-certified buildings.