Mile Corrigan is the President and Chief Executive Officer of Noblis, a Reston, Virginia-based nonprofit science and technology organization mainly serving federal government clients. Her responsibilities include driving general management and strategic direction of the company's scientific, technical, financial, and administrative pursuits.
Who is Mile Corrigan?
Mile Corrigan is a software engineer specializing in digital solutions implementation management, agile software development, lean process engineering initiatives, enterprise architecture programs, and web-based systems. She has a proven track record in carrying out technology solutions, market strategies, innovative research, and complex federal programs in various sectors, from aerospace systems and aviation to health and telecommunications.
Mile Corrigan has been with Noblis for more than 20 years. She has obtained professional awards in the government and technology sectors.
Leadership Roles at Noblis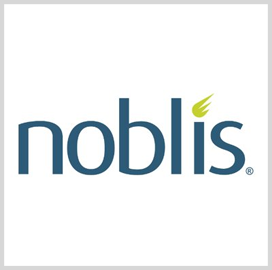 Having served multiple leadership positions, Mile Corrigan always seeks to further advance national priorities through Noblis' science, technology, and engineering services, transformational solutions, and innovation. Here is a list of Mile Corrigan's leadership positions within Noblis.
President and Chief Executive Officer (October 2022-Present)
Executive Vice President (February to October 2022)
Senior Vice President of Noblis Federal Civilian Solutions (October 2020 to February 2022), where she led the delivery of innovative research, technology solutions, life cycle engineering, acquisition, and strategic services to Noblis customers. She was also responsible for the strategy, program execution, and business development of the federal civilian government portfolio.
Vice President of Transportation Systems (February 2013 to February 2017)
Director of Center of Digital Excellence (October 2012 to July 2014)
Ms. Corrigan joined Noblis in January 2001 as a Computer Scientist, Software Architect, and Senior Manager, roles she served through February 2013.
Educational Background, Career Recognition, and  Expertise
Mile Corrigan finished her studies in Master of Business Administration at Georgetown University. She has a bachelor's degree in Management Science and Information Technology from Virginia Polytechnic and State University.
Mile Corrigan has served on the Northern Virginia Technology Council, one of the largest regional technology councils in the United States. Its mission is to serve the greater Washington technology community. Mile Corrigan is also affiliated with the Women in Aerospace Board.
In January 2018, Mile Corrigan was one of the 19th Annual Women in Technology Leadership Awards finalists and won in the "Corporate Mid-Market Sector" category. Ms. Corrigan was also a Women In Technology Award winner for Leadership and Innovation in Green Information Technology, issued in 2011. In January 2017, she was recognized in Washington Business Journal Top 40 Under 40. She was listed in the 2021 NVTC Tech 100 Executives.