Honeywell International Inc. is a multinational company that develops technologies for major industries, such as aerospace, health care, safety, and chemicals. It has made a reputation for itself through pioneering ideas and establishing a solid footing in numerous global marketplaces. Since its founding more than a century ago, Honeywell has been providing support to major clients.
But how does it remain at the top, and what is the key to its success? Check out the leaders, executives, and board of directors of Honeywell International below!
About Honeywell International, Inc.
Mark Honeywell, the founder of Honeywell International, established Honeywell Heating Speciality in 1906 to develop and commercialize his most recent invention, a mercury seal generator. The business flourished and grew through mergers and acquisitions.
The Honeywell International headquarters is located in Charlotte, North Carolina. This facility houses the corporate team (IT, legal, marketing, and human resources) and the Safety and Productivity and Solutions division, which manufactures mobile computers, products, scanners, and gear for manufacturing workers and first responders.
With over a century of innovation, Honeywell provides technological breakthroughs and solutions to various industries to make them safer, more productive, efficient, and cost-effective. It serves industries such as:
Aerospace
Buildings and cities
Chemicals and materials
Healthcare and pharmacy
Industrial software
Retail
Safety
Supply chain
History of Honeywell International Inc.
Albert Butz's 1885 patent for a furnace regulator and alarm commenced what is to be the beginning of Honeywell International Inc. Then, he established the Butz Thermo-Electric Regulator Co. in Minneapolis, where he soon invented the "damper flapper." This device predated the contemporary thermostat.
In 1893, after acquiring Butz's patents and company, Consolidated Temperature Controlling Co. changed its name to Electric Heat Regulator Co. In 1898, the company was acquired by W. R. Sweatt. By 1916, it was renamed the Minneapolis Heat Regulator Company, and has extended its product line, and developed the first electric motor authorized by Underwriters Laboratories.
Executive Team of Honeywell International Inc.
Honeywell is committed to fostering a corporate culture that nurtures leadership excellence via value-driven decision-making and continuous improvement. Here is a list of the Honeywell executive team.
Darius Adamczyk – Chief Executive Officer and Chairman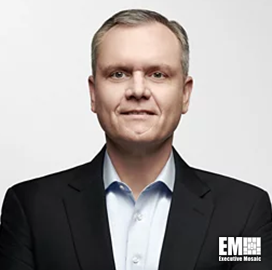 Darius Adamczyk has been the Honeywell CEO and Chairman from 2017 and 2018, respectively. He is accountable for the company's efficient capital deployment, rapid organic growth, expanding profitability, and vibrant culture.
In September 2022, he earned the Yale Chief Executive Leadership Institute's Legend in Leadership Award for demonstrating how aviation, technology, and manufacturing companies can be game-changers in sustainability. He was previously the CEO of Metrologic, which Honeywell acquired around 2008.
Kevin Dehoff – President and Chief Executive Officer of Connected Enterprise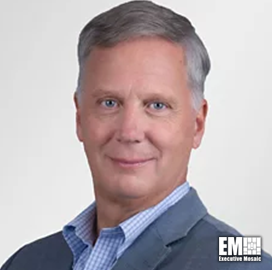 In May of 2022, Kevin Dehoff was appointed Chief Executive Officer (CEO) and President of Honeywell Connected Enterprises. He oversees the company's enterprise in software innovation, including new business growth, data analytics, Internet of Things solutions, and the company's legacy in meeting client needs.
Dehoff formerly served as President of the Productivity Solutions and Services division, managing the global innovation and expansion of Honeywell's data capture services, computers, and more.
Ben Driggs – President of Global High Growth Regions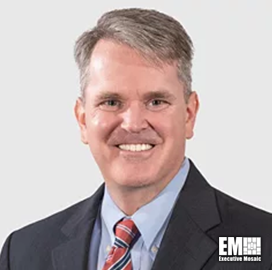 Ben Driggs is the President of Global High Growth Regions at Honeywell. He oversees the company's worldwide operations in China, the Middle East, Central Eastern Europe, India, Latin America, Southeast and Central Asia, and Africa.
From 2021 to 2022, he served as Chief Operating Officer of the High Growth Regions. That same year he also had a leadership position as vice president of strategic accounts and corporate development. His responsibilities include offering valuable services and technologies and managing the company's most valued customers in the gas, oil, logistics, and aerospace industries.
Vimal Kapur – President and Chief Operating Officer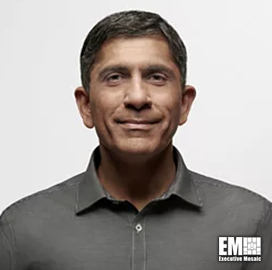 Since July 2022, Vimal Kapur has been the Chief Operating Officer and President of Honeywell. His role is to oversee the integration and long-term sustainability of Honeywell Accelerator, which serves as a learning resource for the company's employees. All of Honeywell's Strategic Business Unit presidents report directly to him.
Kapur has more than 30 years of experience in the various industries of Honeywell. He collaborates closely with the Honeywell CEO to assure the company's sustained profitability, develop innovative customer solutions, and expedite digital transformation procedures.
George Koutsaftes – President and CEO of Safety and Productivity Solutions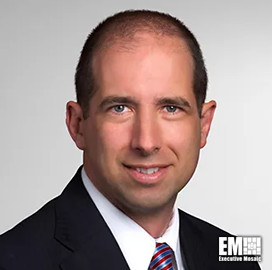 George Koutsaftes is the Chief Executive Officer and President of Honeywell's Safety and Productivity Solutions business, which provides innovative solutions, services, and software to ensure the safety of workplaces and the workforce, as well as the dependability, precision, and efficacy of supply chains.
He held positions with increasing responsibilities while assisting the Performance Materials and Technologies division of the company. Under Koutsaftes' leadership, Advanced Materials dramatically enhanced its free cash flow and operational margins, and the revenue for the new product climbed by more than 50%.
Mike Madsen – President and CEO of Aerospace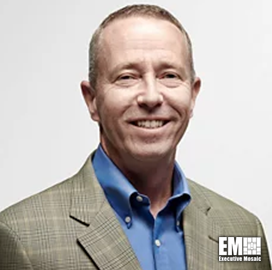 Mike Madsen was appointed President and CEO of Honeywell's Aerospace division in 2019, where he is liable for the company's defense, commercial, and space aircraft products and services. Before obtaining this position, Madsen oversaw the global facilities and supply chain of Honeywell's Aerospace division as Vice President of Aerospace Integrated Supply Chain. In 1986, he joined Honeywell as a performance engineer supporting several turbine engines, including CFE738, TFE731, and ATF3.
Sheila Jordan – Senior Vice President (SVP) and Chief Digital Technology Officer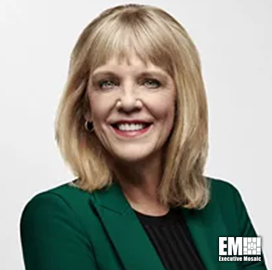 Sheila Jordan is Honeywell International's Chief Digital Technology Officer and Senior Vice President. She is adept at resolving complicated technological issues and knows how this provides value to a business. She determines the success-driving IT strategy and vision for the team. Prior to joining Honeywell in 2020, she served as Symantec's Chief Information Officer.
Greg Lewis – SVP and Chief Financial Officer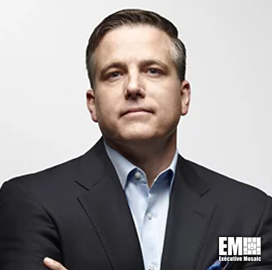 Greg Lewis is the Senior Vice President and CFO of Honeywell. He is in charge of tax, treasury, auditing, mergers and acquisitions, financial operations, and enterprise information management. Prior to joining Honeywell International Inc., Lewis held the position of Vice President of Finance and Chief Financial Officer at Tyco A&E Products.
Suresh Venkatarayalu – Chief Technology and Innovation Officer and SVP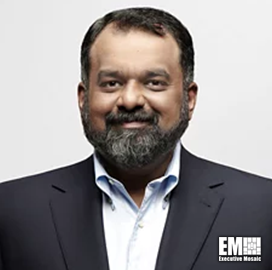 Suresh Venkatarayalu is Senior Vice President and Chief Technology and Innovation Officer at Honeywell. He provides unique insights into the global operations of the company and a great awareness of market demands. His responsibilities include product development and the company's continual introduction processes. These include efforts to create innovative technology and software for the Internet of Things (IoT) in the industry.
He oversees the Honeywell Technology Solutions and R&D, Engineering, and Development departments as Chief Technology Officer. Venkatarayalu joined the company in 1995 as a systems analyst and software engineer for aerospace, followed by IT leadership and engineering posts.
Anne Taylor Madden – SVP and General Counsel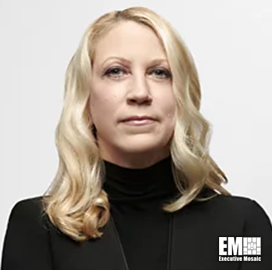 In 2017, Anne Taylor Maden became Honeywell's General Counsel and Senior Vice President. Her duties include overseeing government relations, legal matters, product stewardship, global security, safety, and health. She assumed responsibility for the company's worldwide venture capital initiatives and mergers and acquisitions by 2020.
During her 15 years at Honeywell, the business acquired over a hundred acquisitions, totaling around $15 billion in revenue, and approximately 70 acquisitions, totaling $9 billion in non-core revenue. In 1996, she was Honeywell's Vice President and General Counsel of Performance Materials and Technologies.
Karen Mattimore – Chief Human Resources Officer and SVP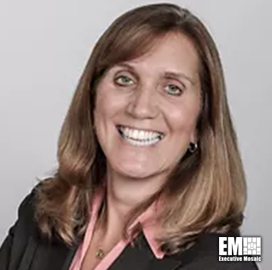 In 2020, Karen Mattimore became Chief Human Resources Officer of Honeywell. She became part of the organization in 2004 as the Director of Org Development. Mattimore is responsible for the internal and external satisfaction of employees, including compensation and establishing an engaging work environment. She was appointed Vice President of Human Resources in 2008 and assumed increasingly responsible roles.
John Waldron – SVP and Chief Commercial Officer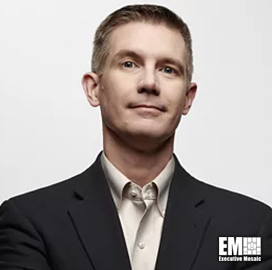 John Waldron is Senior Vice President and Chief Commercial Officer of Honeywell. He is in charge of driving organic growth by strengthening Honeywell's global sales and marketing capabilities.
Waldron was previously President and Chief Executive Officer of Honeywell's Safety and Productivity Solutions sector, where he oversaw the development and sale of technologies that keep more than a half-billion workers safe and productive. He also held other positions of increasing responsibility, including:
President of Sensing and Productivity Solutions
President of Honeywell Scanning and Mobility (HSM)
Vice President and General Manager of the Americas for HSM
Honeywell Executive Team Changing the Future
Honeywell International, a Fortune 100 company, has been a technological pioneer for more than a century and continues to be one of the world's most innovative companies.
It focuses on investing in companies that could scale faster with access to customers, channels, advanced manufacturing capabilities, intellectual property, and global presence.
With a long history of revolutionizing how people work and live, it is at the forefront of aerospace, fire safety, and security innovations. Without the collaboration of Honeywell International's leaders and executives, the success it has today would not be possible.