McKesson Corporation is an American pharmaceutical distributor and provider of health information technology, medical supplies, and care management equipment. The company employs more than 78,000 people and provides one-third of all medications consumed in North America.
About McKesson Corp.
McKesson Corporation is one of the largest companies in the U.S. that distributes medicines and offers health care services and information technology solutions. The company distributes:
Pharmaceutical Distribution – McKesson is distributing branded, generic and over-the-counter pharmaceuticals to over 40,000 customers.
Pharmacy Services & Technology – McKesson offers the assistance of experts, services, and technology so providers can handle their pharmacies better.
Solutions for Specialty Practices – McKesson provides solutions for every specialty provider so they can focus on improved patient care.
Solutions for Biopharma – McKesson helps optimize patient experiences and generate greater business results by offering biopharmaceutical product solutions.
History of McKesson Corp.
In 1833, John McKesson and Charles Olcott founded McKesson Corporation in New York, intending to import and sell pharmaceutical products.
One of McKesson Corp. headquarters is now based in San Francisco, catering to over 76,000 employees worldwide. The company ranked 9th on the Fortune 500 list and comprises several departments that fall into two categories: distribution and technology.
McKesson Executive Team
Each one in the leadership position succeeded in their roles due to their contribution to the flourishing company we know now. Meet the McKesson executive team working in the background to make everything in the company functional and productive.
Brian Tyler, Chief Executive Officer, McKesson Corporation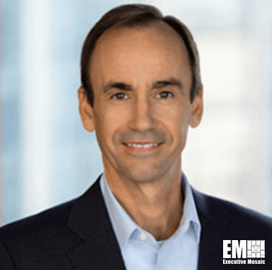 Brian Tyler, Ph.D., is the Chief Executive Officer (CEO) of McKesson Corp. Tyler has held leadership roles in increasing responsibility and has been with McKesson Corp for more than 20 years. Before being appointed CEO, he assumed roles in various sectors including:
Chief Operations Officer
Chairman of the Management Board of McKesson Europe
Leader of McKesson's pharmaceutical distribution and related businesses in North America
Executive Vice President of Corporate Strategy and Business Development
Leader of U.S. Pharmaceutical
Leader of McKesson's Medical-Surgical
President of McKesson Specialty Care Solutions
Vice President of strategy and business development for McKesson Distribution Solutions
Dr. Kelvin Baggett, Executive Vice President & Chief Impact Officer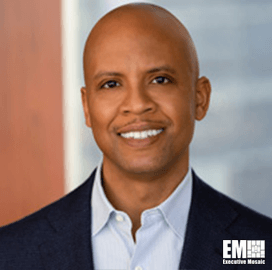 Kelvin A. Baggett, M.D., is McKesson's Executive Vice President and Chief Impact Officer. He is a renowned healthcare leader with considerable senior executive experience in both publicly traded and privately held healthcare organizations, which contributed a lot to his present role.
Before McKesson, he held executive positions at HCA Healthcare and Tenet Health and served as the Chief Operating Officer of a multistate post-acute care services organization. Baggett has also offered direct clinical treatment as a physician. In 2020, he volunteered as the COVID-19 Health and Healthcare Access Czar for the City of Dallas.
One of Baggett's missions was to increase the company's value-based care, health equity, and customer satisfaction. He generated quality results that improved outcomes, reduced harm, boosted cost savings, and created value in his previous roles. Additionally, Baggett was heavily involved in trying to utilize and scale technology in the best way possible.
Tracy Faber, EVP & Chief Human Resources Officer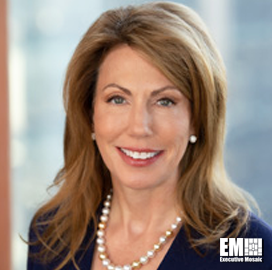 Tracy Faber is the company's Executive Vice President and Chief Human Resources Officer. She advises McKesson Corp.'s CEO and board of directors on succession planning, leadership growth, diversity and inclusion, and transformational change.
Faber was commended by the company due to her capacity to establish labor relations competence within the organization, direct change management initiatives for the company's strategic transformation, and generate results from a multi-year diversity plan. Before joining McKesson in 2011, she fulfilled executive HR roles at PepsiCo for 13 years and HR leadership positions at Eaton Corporation and Nabisco.
Nancy Flores, EVP, Chief Information Officer, and Chief Technology Officer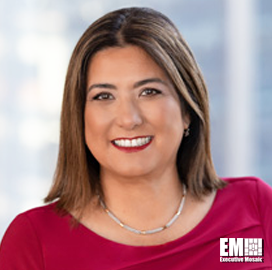 Nancy Flores is McKesson Corporation's EVP and Chief Information and Technology Officer. She is accountable for the organization's technology initiatives, which include:
Software
Infrastructure
Application development tools and processes
Operations
Cybersecurity
By directing the company's healthcare technology products and data and analytics capabilities, she is a crucial member in driving McKesson's enterprise strategy.
Before joining the company, Flores was the CIO of Johnson Controls (JCI), where she oversaw information technology, cybersecurity, and analytics. She also spent 22 years at Abbott in several I.T. leadership roles and created a significant change in the back office services organization.
Kirk Kaminsky, President, U.S. Pharmaceutical
In April 2019, Kirk Kaminsky became President of McKesson's U.S. Pharmaceutical business. He joined the company's Corporate Strategy and Business Development group in 2003. In his most recent position, Kaminsky oversaw the Specialty Provider Organization segment of PSaS and the U.S. Pharmaceutical packaging industry.
He has been essential to McKesson's expanding foothold in the healthcare oncology market. As President of The U.S. Oncology Network, he was accountable for the organization's financial and operational support. By assuming a leadership position in value-based care, Kaminsky directed the overall strategy in support of The Network's objective of enhancing patient outcomes and quality of life and advancing the future of cancer treatments.
Kevin Kettler, President, McKesson International & Chairman of the Management Board, McKesson Europe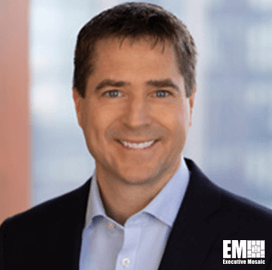 As the President of McKesson International and the Chairman of McKesson Europe's Management Board, Kevin Kettler oversees the company's operations in 13 European nations and all non-U.S.-based drug distribution, retail, specialty pharmacy, and infusion care services.
He used to serve as the London-based President of McKesson Global Procurement and Sourcing before assuming this role. Here, he oversaw McKesson's global pharmaceutical procurement program as well as overseas teams tasked with expanding NorthStar and the globally-sourced medical surgical portfolio.
Stanton McComb, President, Medical-Surgical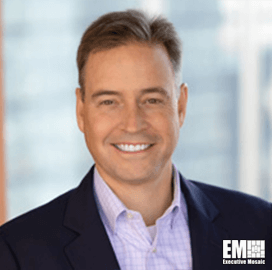 Stanton McComb has served as the President of McKesson Medical-Surgical — a subsidiary of McKesson Corporation based in Richmond, Virginia (NYSE: MCK) — since 2011.
He joined McKesson as a director of business development and strategy in 2002. McComb went on to become the President of McKesson Pharmacy Systems & Automation and served as the President of McKesson Automation as well.
Rebecca McKillican, Chief Executive Officer, McKesson Canada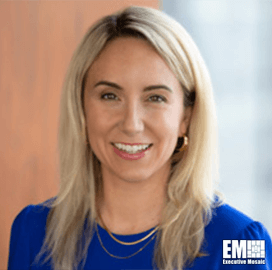 Rebecca McKillican is the Chief Executive Officer of McKesson Canada. As the CEO of the Canada division, it is her duty to lead McKesson's portfolio of businesses, including pharmaceutical distribution operations, McKesson Canada Specialty Health, and McKesson's network of independent pharmacies, comprising of:
I.D.A., Guardian
Remedy'sRx
The Medicine Shoppe
Uniprix
Proxim
Well.ca
Rexall Pharmacy Group
In 2017, she joined McKesson Canada while serving as the CEO of Well.ca. McKillican was most recently President, of Retail Solutions, at McKesson Canada, where she supervised the organization's retail assets all over the country.
Nathan Mott, President, Prescription Technology Solutions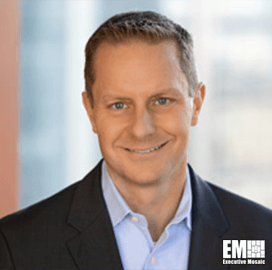 Nathan Mott is the President of McKesson's Prescription Technology Solutions business — the sector that accelerates the development of new healthcare solutions for all stakeholders.
For over 25 years, Mott has been bringing value and quality to the company. Before assuming his current position, he spent three years in Germany as the Chief Information Officer of McKesson's European Division, overseeing the retail and distribution business in the Nordic region and group distribution operations.
Executive Team of McKesson Corp. Making a Difference
The McKesson Corp leaders, founders, and executives make sure to empower and motivate people under them to lead with a growth mindset and deliver excellence for the company's customers, partners, and, most especially, the well-being of individuals in need of proper care.