General Dynamics is a global leader in defense technology, offering cutting-edge innovations in aviation, aerospace, land systems, maritime systems, and more. It is a preferred partner in electric power, precision weapons, missile defense, and munitions.
The company is a key supplier of major systems and equipment to the US Department of Defense and international allies, making it one of the world's largest defense contractors. Here's an overview of the leadership team at General Dynamics Corporation.
All About General Dynamics
Let us learn more about General Dynamics before diving into its board of directors.
General Dynamics is a notable aerospace and defense company with headquarters in Reston, Virginia, United States. The company is well-established in over 18 locations across the U.S, UK and Canada.
General Dynamics primarily provides the government with defense and military equipment and services. The company offers four business groups to its clients: Aerospace, Combat Systems, Marine Systems, and Technologies.
It also offers access to a vast array of products and services. It provides tanks, rockets, missiles, submarines, warships, fighters, and electrical devices to the United States armed forces. General Dynamics's culture encourages innovation, agility, and diversity. The products and services of General Dynamics are utilized daily to protect people all around the world. The net worth of General Dynamics as of September 23, 2022, was $60.86 billion. In the same year, General Dynamics is among the Top 10 Defense Contractors.
History of General Dynamics
General Dynamics is proud of its history of supporting the aerospace and defense communities since its incorporation in 1952. From 1952 through the 1990s, the company supplied all military services with tanks, submarines, warships, missiles, rockets, fighters, and electronics.
Early in the 1990s, they liquidated practically all of their assets, except for the military-vehicle and submarine operations. In the mid-1990s, General Dynamics recommenced its expansion by acquiring Gulfstream Aerospace Corporation, IT product and service companies, combat-vehicle-related companies, and other shipyards, establishing the foundation for the current company.
The business continues to expand through organic development and acquisitions. General Dynamics is committed to delivering exceptional products and services to its customers and creating value for its shareholders by focusing on operational excellence and continuous improvement.
Meet the General Dynamics Executive Team
Let us meet the board of directors, all the executives in General Dynamics, and their contributions that made the company thrive through the years.
Phebe N. Novakovic – Chairman and Chief Executive Officer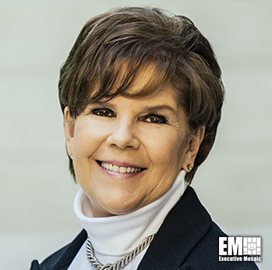 Phebe Novakovic officially assumed the position of Chairman and Chief Executive Officer of General Dynamics in the beginning of 2013. In 2002, Novakovic joined GD as Vice President of Planning and Development. In 2005, she was promoted to Senior Vice President. During her latter years as SVP (2010-2012), she also held the position of Executive Vice President of Marine Systems.
Christopher Marzilli – Executive Vice President of Technologies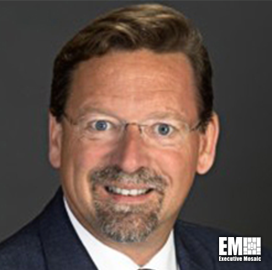 Christopher Marzili is the Executive Vice President in charge of the Information Technology and Mission Systems divisions. The roles he handled previously include Deputy General Manager, President of General Dynamics C4 Systems, President of Mission Systems and Vice President of General Dynamics. Marzili guided General Dynamics to substantial military contracts with the Navy and Marine Corps, including a $208 million five-year contract for amplifier and radio systems and a $104 million contract for the development of control and command systems, respectively.
Mark C. Roualet – Executive Vice President of Combat Systems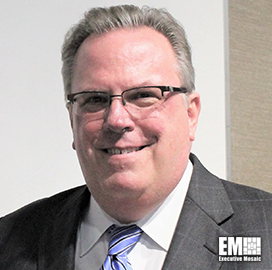 Mark Roualet has served as Executive Vice President of General Dynamics since March 2013. He manages the company's Combat Systems division, which includes Ordinance and Tactical Systems, Land Systems, and European Land Systems.
Roualet joined Chrysler Defense, Inc. (now GD Land Systems) as a quality engineer. Before becoming Vice President of General Dynamics in October 2018, he served in a variety of leadership positions. Prior to assuming his current executive role, he served as President of Land Systems from October 2018 to March 2013.
Robert E. Smith – Executive Vice President of Marine Systems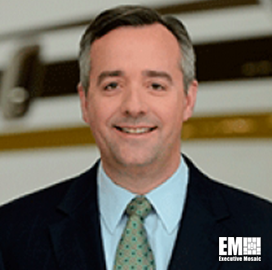 Robert Smith was appointed the new Executive Vice President (EVP) of the Marine Systems business unit by General Dynamics in July 2019.  As EVP of the business segment, Rob Smith brings his expertise in Navy surface ship and submarine programs in facilitating the expansion of the shipbuilding division of General Dynamics.
Smith has served as President of one of the company's subsidiaries, Jet Aviation, in the past. He was also the former Chief Financial Officer and Vice President of the subsidiary of the National Steel and Shipbuilding Company (NASSCO).
Danny Deep – Vice President and President for Land Systems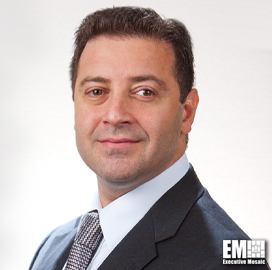 Effective 2020, Former Chief Operating Officer Danny Deep took over the President role of Land Systems  division at General Dynamics. He is a seasoned leader who has worked on the development, manufacture, and maintenance of the most advanced combat platforms.
Christopher J. Brady – Vice President and President for Mission Systems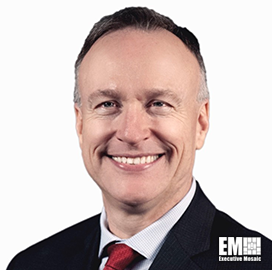 As President of General Dynamics Mission Systems, Chris Brady supervises the whole division. The board of directors at GD unanimously authorized his appointment to President on January 1, 2019, following his tenure as Vice President of Engineering for General Dynamics Mission Systems. As part of this role, Brady monitors the business unit's financial and operational health.
David Paddock – Vice President and President for Jet Aviation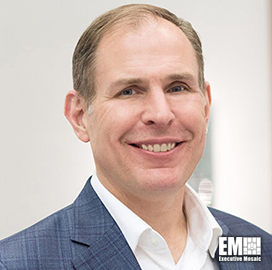 David Paddock has been appointed Vice President of Jet Aviation by General Dynamics, a position that requires him to supervise approximately 4,000 aviation experts He ensures that the firm can give clients highly innovative aircraft for safe and hassle-free travel.
Firat H. Gezen – Vice President and President for Ordnance and Tactical Systems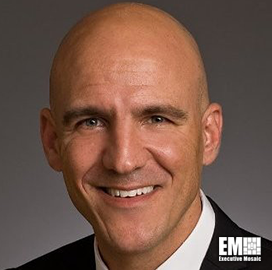 General Dynamics employed Firat Gezen in 1998. From 2007 to 2011, he joined the Ordnance and Tactical Systems-Canada division as its Chief Financial Officer. He took on the Vice President of Finance and Chief Financial Officer role from 2011 to 2015, before becoming the CFO of the GD Ordnance and Tactical Systems around March of 2015..
Gregory S. Gallopoulos – Senior Vice President, General Counsel, and Secretary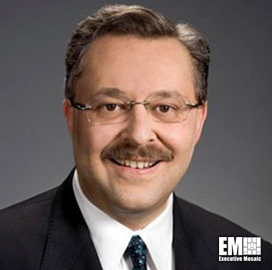 Gregory Gallopoulos is the General Counsel, Corporate Secretary, and Senior Vice President of General Dynamics Corporation. Prior to this role, he was a managing partner at Jenner & Block LLP for three years (2005-2008), where he concentrated on complex litigation while practicing law. It is not surprising that he quickly scaled the corporate ladder from deputy general counsel in July 2008 to vice president in September of the same year, given his years of experience in legal and management in government litigation.
He represented General Dynamics in a variety of matters, including contracts, taxes, acquisitions, and divestitures, from which he gained sufficient knowledge and expertise along with his senior vice president responsibilities.
Jason W. Aiken – Senior Vice President and Chief Financial Officer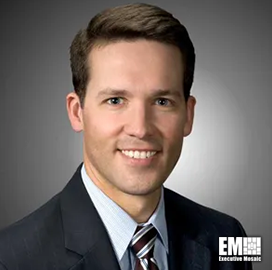 Jason Aiken works as General Dynamics' Senior Vice President and Chief Financial Officer (CFO). Overseeing the accounting, corporate financial systems, financial reporting, and government finance, he has held a significant position in the company's finance management.
Before he joined the company in 2002, Jason W. Aiken was an audit manager at Arthur Andersen LLP in Washington, D.C. He has experience working as an auditor and consultant for many defense industries and public accounting firms.
Kimberly A. Kuryea – Senior Vice President, Human Resources and Administration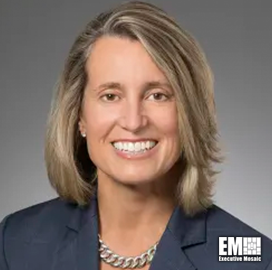 Since 2017, Kimberly Kuryea has held the position of Senior Vice President of General Dynamics Corporation Human Resources and Administration. Corporate Controller and Vice President in 2011, Vice President of Internal Audit from 2004 to 2007, and Chief Financial Officer (CFO) of Advanced Information Systems from 2007 to 2011 are among her previous positions. Additionally, she is an active member of the Manhattan Board Committee.
Ira P. Berman – Vice President, Senior Vice President of Administration, and General Counsel for Gulfstream Aerospace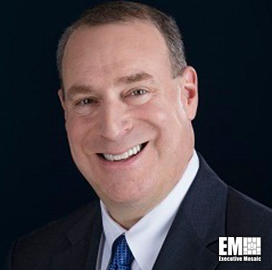 General Dynamics has appointed Ira P. Berman as Gulfstream Aerospace's senior vice president of administration and general counsel. Additionally, he is a vice president at General Dynamics Corporation, the parent company of Gulfstream. Berman has supervised the company's real estate, construction, facilities, risk management, and human resources departments since joining Gulfstream in 1997.
Mark L. Burns – Vice President and President for Gulfstream Aerospace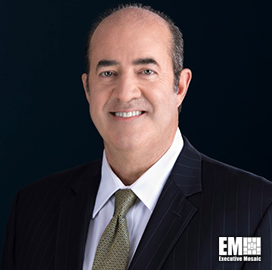 Mark L. Burns is the President of Gulfstream Aerospace, a subsidiary of General Dynamics Corporation that manufactures business jets. In 1983, he began his career with the company as a CAD operator. Burns is a recipient of the National Aeronautic Association's Wesley L. McDonald Distinguished Statesman of Aviation Award.
Kevin M. Graney – Vice President and President for Electric Boat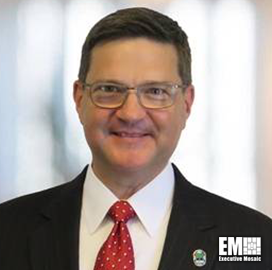 In October 2019, Kevin Graney became the President of General Dynamics Electric Boat. Graney began his shipbuilding career in 1995, specializing in the high-speed turbine generator set for the Virginia-class submarine. As a supervisor at Newport News Shipbuilding, he was responsible for the CVN-78 reactor plant's fluid systems. A few years later, he supervised the company's designers and engineers in the creation of the Astute-class submarine at Electric Boat.
General Dynamics Corporation Leadership Team
The leaders and executives of General Dynamics Corporation are seasoned professionals who have guided the company through its challenges and accomplishments over the past 70 years. GD has been able to withstand the rise of technology, growing competition, and a fast-changing market and customer demand by using these strategies. The business of General Dynamics continues to expand through acquisitions and business sectors.