Merck & Co Inc is an industry leader focusing on science innovation delivering medicines and vaccines to millions of people worldwide. Merck has been providing superior pharmaceuticals and vaccines for more than 130 years. Meet the Merck & Co Inc leaders and executives here!
About Merck & Co Inc
Merck & Co Inc is the world's premier research-intensive biopharmaceutical company. The company creates new health solutions for better health outcomes. Merck has over 68,000 employees and invested $12.2B for research and development as of 2021.
Merck's main office is in Kenilworth, New Jersey. The company maintains 110 locations across the United States, including its Research & Development department in Texas and its Supply Chain and Sales department in Pennsylvania.
What Industries Does Merck & Co Inc Serve?
Merck is committed to delivering innovative medicines and vaccines that improve the health of millions of people worldwide.
Oncology
Merck aims to contribute to the extension of life for cancer patients with its inventions in the field, such as the following:
Blood cancer
Breast cancer
Gastrointestinal (GI) cancers
Head and neck cancer
Lung cancer
Melanoma
Prostate cancer
Renal cell carcinoma
Vaccines
For more than a century, Meck has been inventing and developing vaccines that prevent diseases worldwide, distributing over 190M doses worldwide by 2019. The company partners with academic researchers, governments, and non-government firms to develop vaccines for 11 of 17 diseases on the CDC's immunization schedules.
Infectious diseases
For more than 35 years, Merck has been committed to combating the challenges of the HIV epidemic and is finding new ways to treat and prevent other infectious diseases like HIV and Ebola.
Cardio-metabolic disorders
The Meck team is committed to discovering solutions to serious long-term health problems like diabetes and heart disease. Merck's first cardiovascular therapy came out more than 60 years ago, and the company's scientists have kept working on learning more about cardiometabolic disorders.
Discovery & development
Merch's long-term goal is to take the lead among biopharmaceutical research institutions through effective treatments and preventative immunizations for people worldwide.
COVID-19 Response
Since the COVID-19 pandemic started, Merch has been working to find a solution to prevent it. The company uses scientific knowledge and expertise to help stop the pandemic.
Merck is working with Ridgeback Biotherapeutics to move forward with research and development for potential oral antiviral medicine for COVID-19. The company strives to create more programs that can impact the pandemic.
History of Merck & Co
On January 1, 1891, George Merck established Merck & Co. in the United States. The chemical distribution company serves the metropolitan New York area. George W. Merck, George Merck's son, started working at the company in 1914, familiarizing all areas of the business. He led Merck through the 1927 merger with Powers-Weightman-Rosengarten Co. and strengthened the company's research capability, fostering innovation.
Executives of Merck & Co Inc
Merck & Co Inc executive team's leadership is responsible for creating long-term strategy and overseeing the company's operations.
Robert M. Davis, Chief Executive Officer and President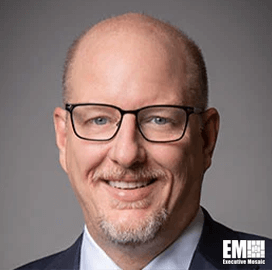 Rob Davis is serving as the chief executive officer and president of Merck & Co Inc. He experienced different roles in the company before becoming a CEO, including the following:
Executive vice president for Global Services
Chief financial officer
President for Human Health, Animal Health, Manufacturing, and Merck Research Laboratories.
Besides Merck, Rob is a board member of Duke Energy's finance and risk management committee and its corporate governance committee. Rob is also a board member of Project Hope which empowers healthcare workers to give superior treatment.
Sanat Chattopadhyay, Executive Vice President and President of Merck Manufacturing Division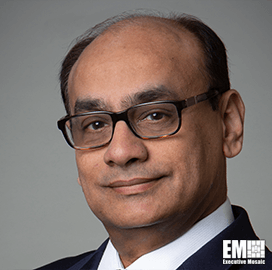 Sanat Chattopadhyay is Merck Manufacturing Division's President. As an expert in the biopharmaceutical industry, Chattopadhyay is best suited to oversee the company's global manufacturing and supply of pharmaceuticals, vaccines, biologics, and animal health products. His leadership contributed a lot to make the company's vaccines and biologics more accessible worldwide.
Before joining Merck, he was a senior VP at Wyeth Pharmaceuticals. He also worked at Aventis and its predecessors as senior vice president.
Richard R. DeLuca, Jr., Executive Vice President and President, Merck Animal Health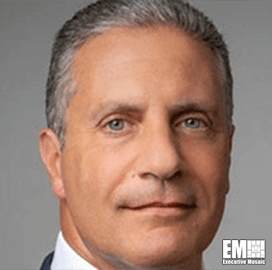 Rick DeLuca serves as Merck's executive vice president and head of Animal Health. Merck's Animal Health business, under Rick's leadership, has become a leading company that offers the following services to veterinarians, farmers, governments, and pet owners:
Veterinary pharmaceuticals
Vaccines
Health management solutions
Extensive suite of digitally connected identification, traceability and monitoring products
Before joining Merck, Rick held positions at Wyeth, including president of Animal Health, COO and CFO of Animal Health, VP of finance global pharmaceuticals, and audit director.​
Cristal N. Downing, Executive Vice President and Chief Communications & Public Affairs Officer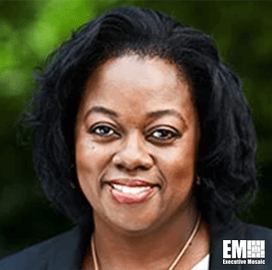 In 2021, Cristal Downing became Merck's executive vice president and chief communications and public affairs officer. She oversees the company's communications, public affairs, Environmental, Social, and Governance efforts, and Merck's Corporate Affairs organization.
Cristal Downing has extensive leadership experience and recently became Johnson & Johnson's vice president for medical devices, communications, and public affairs. She worked with the chief financial officer to execute communication and public relations strategies effectively.
Deepak Khanna, Interim Leader of Human Health International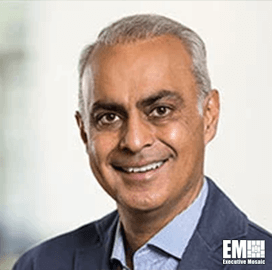 Deepak Khanna serves as Merk's Interim Leader of Human Health International. He is responsible for managing Merck's operations, commercialization, and P&L performance in more than a hundred markets outside the United States. He is also the president of Europe and Canada, overseeing the Human Health division.
Since joining Merck in 1988, Deepak has worked first in field sales and then in the company's Global, U.S., and foreign Human Health divisions. Deepak has been with the company for over 30 years. He has acquired extensive knowledge and experience in many areas, including managing international and regional operations and developing diverse, high-performing teams.
Jannie Oosthuizen, President of Merck Human Health U.S.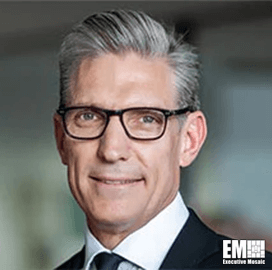 Jannie Oosthuizen oversees Merck's most extensive business worldwide, the Merck Human Health U.S. He manages the following areas:
P&L
Strategy
Customer engagement
Merck's medicines and vaccines for human health sales
Jannie has significant experience in a wide range of global markets and therapeutic areas and leading teams. In 2014, Jannie joined the company to handle the Human Health oncology business in the Asia Pacific and Latin America. Later, she ran Merck's business in Japan, then Global Marketing for Oncology.
Joseph Romanelli, President of Human Health International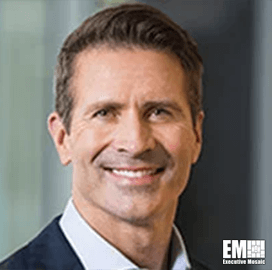 Joseph Romanelli serves as Merck's Human Health International president. He is responsible for the company's more than 75 markets internationally and leading a team of 14,000 employees.
Joseph's previous positions at Merck include chief of staff to the Human Health president and overseeing the Human Health business in the Asia Pacific.
Before Merck & Co Inc, Joseph was CEO of JiXing Pharmaceuticals, a biopharmaceutical business based in China. He also worked at Merck and Schering-Plough for 25 years in various strategic and operational roles.
Steven C. Mizell, Executive vice president and chief human resources officer​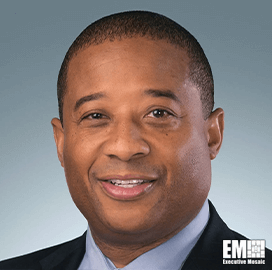 Steve Mizell is Merck & Co's executive vice president and head of human resources. He is in charge of all aspects of human resources, such as recruiting and training talent, ensuring employees' wellness, and creating diversity and inclusion programs.
Under Steve's leadership, Fortune, Fast Company, Working Mother, U.S. Veterans, and People magazines have recognized Merck as a great place to work.
Before joining Merck, Mizell was senior VP and chief corporate resources officer for AdvancePCS, a company that manages pharmacy benefits. His experience primarily revolved around human resources management positions for energy, defense, and technology companies.
Chirfi Guindo, Chief Marketing Officer, Human Health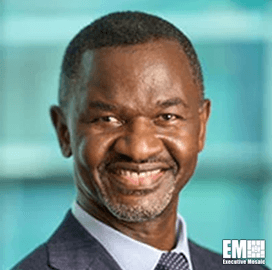 Chirfi Guindo is Merck's current chief marketing officer. He is responsible for the Human Health division, which includes oncology, vaccines, pharmaceuticals, and pipeline products.
Guindo led the company's global marketing and completed the following tasks:
Successfully led Merck's HIV portfolio
Oversaw the operations for Human Health businesses in Canada, the Netherlands, and South Africa
Built public-private collaborations that broaden access to Merck medicines
Made Merck more well-known as a healthcare provider that prioritizes its customers' needs
Before joining Merck, Chirfi served as executive vice president and global head of product strategy and commercialization at Biogen.
Here are the other executive team members who help Merck be in the best position to succeed:
Michael A. Klobuchar, Executive vice president and chief strategy officer
Dean Y. Li, M.D., Ph.D., Executive vice president and president, Merck Research Laboratories
Caroline Litchfield, Executive vice president and chief financial officer
Dave Williams, Executive vice president, chief information & digital officer
Jennifer Zachary, Executive vice president and general counsel
Merck & Co Inc Board of Directors
Merck & Co Inc's Board of Directors brings fresh perspectives, capabilities, and experiences to reach the company's goal. Here are the board members who oversee the company's business and risks.
Kenneth C. Frazier
Douglas M. Baker, Jr.
Mary Ellen Coe
Pamela J. Craig
Robert M. Davis
Thomas H. Glocer
Risa J. Lavizzo-Mourey, M.D.
Stephen L. Mayo, Ph.D.
Paul B. Rothman, M.D.
Patricia F. Russo
Christine E. Seidman, M.D.
Inge G. Thulin
Kathy J. Warden
Peter C. Wendell
Transforming and Innovating Medical Care
Merck & Co Inc aims to make medicines and vaccinations widely available to consumers. Merck is focused on creating drugs and vaccines that save lives and help society.