Thought leaders are well-renowned experts of their respective fields whose perspectives can be agents of change. These influential leaders demonstrate their authority and expertise by pioneering innovation in their organizations, sharing their insights on their social media platforms, and even mentoring others within the industry.
Given how complicated the rules and systems are in the government contracting industry, having the wisdom of thought leaders can help any business navigate through it all. From the latest Wash100 list, here are some of the most noteworthy government thought leaders who are worth listening to!
Who are the 10 government thought leaders worth following?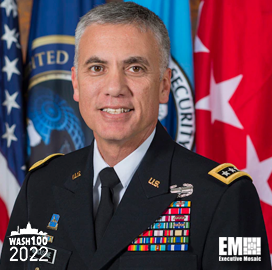 Commander, U.S. Cyber Command and Director, National Security Agency / Chief, Central Security Service 
From fulfilling simple online transactions to gathering actionable intel that can be instrumental in safeguarding the nation, cyberspace has been heavily integrated into the system—from civilians to government agencies. And with the technology developing at an unprecedented rate, digital threats that lurk in the cyberworld are also rising.
On the helm to protect America from the dangers of cyberattacks is the 6-time Wash100 recipient, Gen. Paul M. Nakasone. Ever since General Nakasone assumed his position in May 2018,  he has successfully led his office by working together with public and government institutions to eradicate cybersecurity threats.
Chief Information Officer, United States Air Force
As one of the 2021 Wash100 award recipients, the Air Force's Chief Information Office boasts a hefty global portfolio valued at $17 billion. With over 20,000 cyber operations and support personnel deployed worldwide, Knausenberger is on top of executing IT development initiatives to bolster the department's cyber security while enforcing Freedom of Information Act and Privacy Act laws.
The Air Force CIO is also in charge of securing the cyberspace of both the Air Force and Space Force. And that is why it is part of her thrust to maximize their warfighting and support capabilities to safeguard the nation's air, space, and even terrestrial assets.
And to further ensure that her department remains top-notch in their service, Knausenberger also spearheads different career development initiatives for more than 10,000 strong workforces.
Secretary of Defense, Department of Defense
A devout public servant who has offered his services for more than four decades, General Lloyd Austin has achieved several firsts in his career, including the first African American Secretary of the Department of Defense.
As Secretary of DoD, he reports directly to the President regarding all matters related to the DoD. Additionally, the retired war veteran is also part of the National Security Council, lending his invaluable expertise towards the protection and innovation of America's defenses.
His unparalleled leadership skills are honed by years of commanding different corps, divisions, battalions, and brigades. And when he took charge of leading the Army's 3rd Infantry Division during the invasion of Iraq in 2003, Austin was awarded a Silver Star for his excellent leadership.
Director, Central Intelligence Agency (CIA)
William Burns is the first-ever career diplomat appointed as Director of the world's premier intelligence foreign intelligence agency, Central Intelligence Agency.
Honed and refined by crises that rocked the nation, Burns has served the public for more than three decades—protecting every American citizen through diplomatic means. He has held notable positions such as Under Secretary of State for Political Affairs, U.S. Ambassador to Russia, and more.
The federal government and the intelligence industry widely recognize the CIA Director's skills and leadership. His long list of accolades includes the highest civilian honors from the Pentagon and the U.S. Intelligence Community and three Presidential Distinguished Service Awards.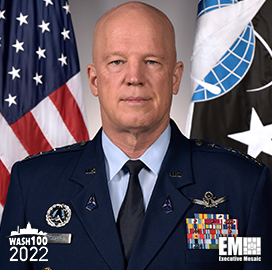 Chief of Space Operations, United States Space Force
John W. Raymond is the first-ever Chief of Space Operations for the newly minted U.S. Space Force and is in charge of organizing, training, and equipping all the space forces deployed locally and internationally.
Some of the most influential positions he has held are:
Transformation Strategist, Office of Force Transformation at the Office of the Secretary of Defense
Director of Plans, Programs, and Analyses, Air Force Space Command
Director of Plans and Policy (J5), U.S. Strategic Command
Deputy Chief of Staff for Operations, Headquarters U.S. Air Force.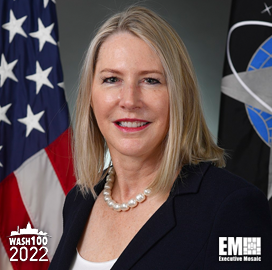 Chief Technology and Innovation Officer (CTIO), United States Space Force
Dr. Lisa A. Costa is the United States Space Force's first Chief Technology and Innovation Officer who leads the innovation and execution of technologies and strategies for the department's benefit. Some of the responsibilities that fall on her shoulders include developing strategies and policies to boost Science and Technology and Research, Development, Test, and Evaluation; acquiring the latest technologies to improve the department's capabilities, and regularly assessing USSF's assets to see whether it is still up to par.
The current CTIO of USSF is a well-renowned industry professional, and the latest major achievement she has received is the 2021 Joint Chiefs of Staff Joint Meritorious Civilian Service Award, the third-highest recognition given by the granted by U.S. Army Commanders.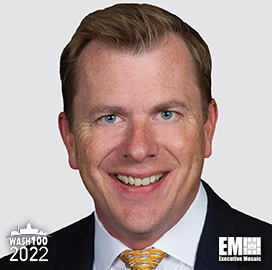 Chief Information Officer, U.S. Department of the Navy
As the Chief Information Officer of the Department of the Navy, Aaron Weis provides his support to the Secretary of the Navy through information management, digital, data, and cyber strategy. Additionally, the CIO is also on top of financial matters of the department, such as reviewing budget proposals for Information Technology (IT) and National Security System (NSS), and scrutinizing whether the proposed budget is aligned with the current needs and concerns of the DON.
Weis' drive to further innovate the cybersecurity capabilities of his department earned him back-to-back Wash100 recognition. And on top of all that, Weis's vision, coupled with his skills in leading both technology and cybersecurity initiatives, was also demonstrated when he took the helm in other agency initiatives as well. In fact, he spearheaded the development of the DoD Enterprise Cloud Strategy and the DoD IT Modernization strategy.
Under Secretary, Office of Strategy, Policy, and Plans, U.S. Department of Homeland Security (DHS)
The federal government's department that is responsible for safeguarding the borders from all kinds of threats and responding to any disasters is the Department of Homeland Security. And the one who is in charge of executing policies and implementation plans across all of DHS's missions is none other than Robert Silvers.
Before that, Silvers also served as the Assistant Secretary for Cyber Policy at DHS during the Obama administration. During his term, he oversaw engagement with private sectors, incident response for the federal government, private sector engagement, federal government incident response, and diplomatic outreach regarding cybersecurity and emerging technology.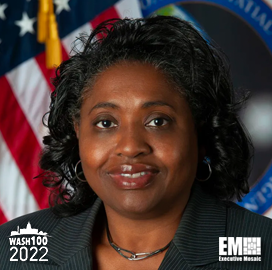 Deputy Director, National Geospatial-Intelligence Agency (NGA)
After being appointed last November 2021, Tonya P. Wilkerson is National Geospatial-Intelligence Agency's newest Deputy Director. A seasoned intelligence expert in the field, Wilkerson brings her three decades' worth of experience to innovate and implement department strategies to provide better intelligence support to the Department of Defense.
Before assuming her post, the first-time Wash100 2022 winner also lends her services to the Central Intelligence Agency for Science and Technology/Strategy as Associate Deputy Director. Her prowess in leadership, operations, and research and development were also evident in her notable positions at the National Reconnaissance Office.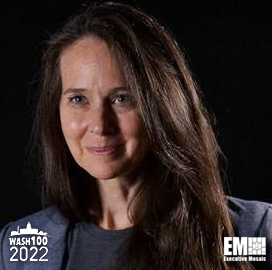 Director, Cybersecurity and Infrastructure Security Agency (CISA)
Appointed by the Biden Administration last 2021 to lead the Cybersecurity and Infrastructure Security Agency, Jen Easterly is now at the forefront of fulfilling the department's goals—understand, mitigate, prevent, and respond to threats that endanger both the American infrastructures and cyberspace.
The newly minted Director of CISA is also a retired veteran of the U.S. Army, rendering more than 20 years of service dedicated to cyber and intelligence operations. Easterly was also a cornerstone in developing the United States Cyber Command (USCYBERCOM), the unified combatant command for the cybersphere.
Who can be a thought leader?
A thought leader is not a title you can just slap beside your name just because you want to add a flair to it—it takes patience and hard work before you can start claiming to be one.
As you can see from the noteworthy industry movers mentioned above, being a thought leader means establishing yourself as an expert in your field. Thought leaders demonstrate their invaluable vision and drive for greatness with their experiences and achievements. When you have a proven track record that you know what you are talking about, your audience will trust you more—and in turn, will make you more effective and influential.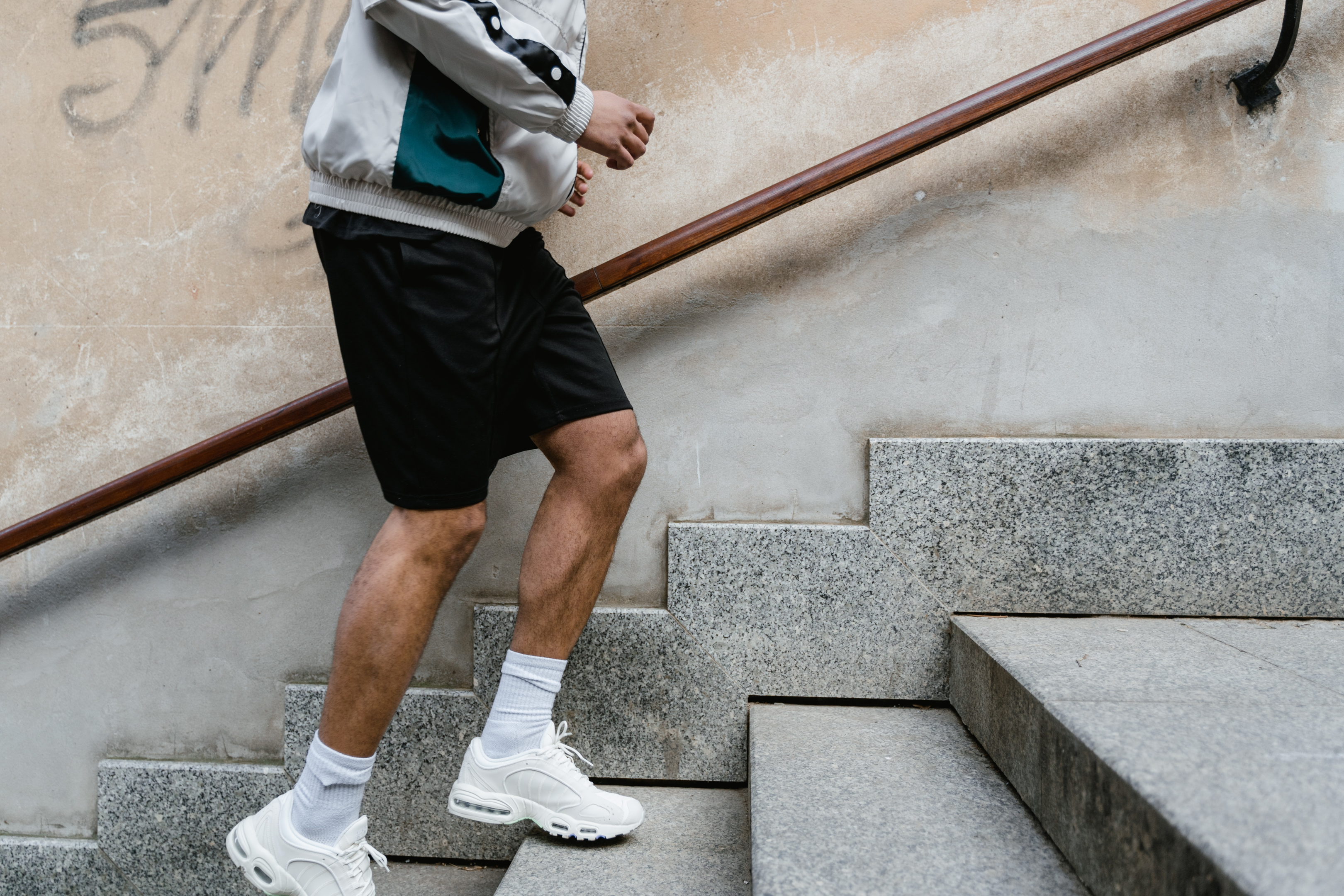 How can you become a government thought leader?
If you aspire to be a government thought leader, here are some of the things you can do to start you on your journey:
Define your expertise
Thought leaders are influential icons who share valuable industry insights with their audience. But to be influential, you have to establish your knowledge and mastery of your trade first.
If you choose to be a government thought leader, the first thing to do is define your expertise first clearly. Choose which niche in the market you want to start making changes in, and from there, you can start building your audience.
Create a strategic content plan
Effective thought leadership activities are founded on sound content strategies. Sharing your thoughts randomly on whatever platform you just feel posting at the moment will not get you the best results. Instead, you should formulate a digital content plan to guide you. Here are the things you should consider when crafting your content strategy:
Content
When planning your content, strive always to contribute something of value to your audience—share with your audience your latest innovations, your well-researched opinion on industry trends, and other matters that are relevant to your chosen field. Creating clear, concise, engaging, and, above all, informative content will boost your reputation as a thought leader. Although self-expression can be challenging to some, there is nothing consistent practice can't fix.
Additionally, do not be afraid to discover other types of content to see which is better received by your audience. Does your audience engage more when you post a short video explainer? Or are they more likely to leave their thoughts in the comments section of your well-thought-out blog post? Experiment and see which performs better with your viewers.
Frequency of posting
Being consistent with your content posting schedule is essential to building your audience. We are living in a fast-paced digital world where content becomes obsolete quickly. If you do not frequently publish your thought pieces, your content will be buried underneath all the internet clutter and, therefore—significantly reduce your readership and online presence.
To counter that, create a content schedule and strictly adhere to it. By posting content regularly, your viewers will get to know you better and will be encouraged to engage with you more.
Platform
Choosing the optimal space to publish your content is essential in building your audience base. Think of it this way: if you want to sell pens, you would not be displaying your products in a vegetable stand. Instead, you will be showcasing your pens at the stationary area of a bookstore—the place where people who want to buy pens can see your pens that are up for sale. And just like thought leadership, if you want to be heard and understood by more people, choose the right platform.
Business leaders in the government contracting industry are usually active at professional networking sites, such as LinkedIn. Then once you have gained experience and credibility, you can take a shot and share your content at Wall Street Journal or Washington Post.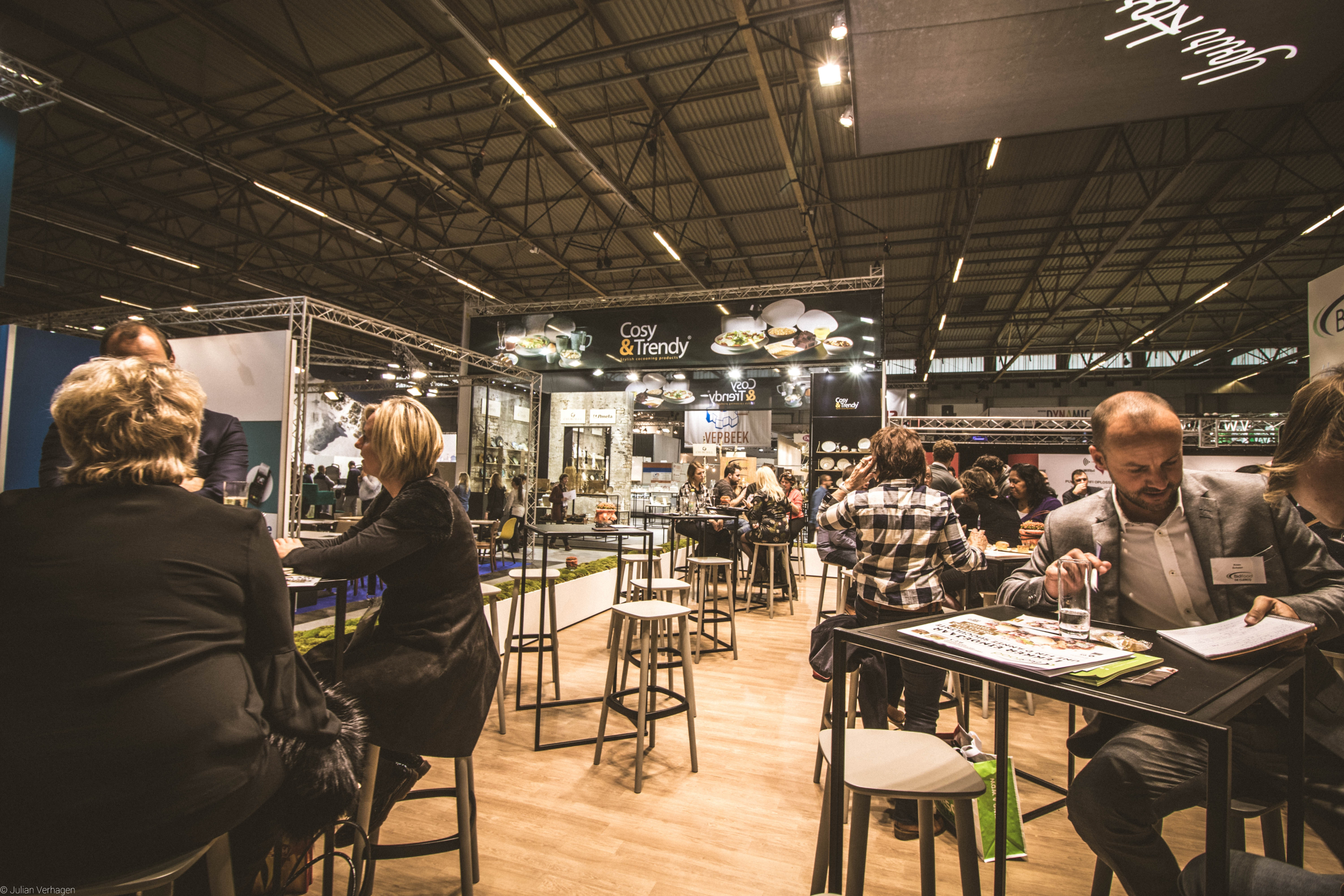 Attend networking events
To become a thought leader, you have to be deeply involved with your industry—from staying abreast with the latest govcon industry news and trends to connecting with key industry leaders and professionals. If you find it unnerving to strike up a conversation with other esteemed figures in your field, here is a guide on how you can network with them!
Never stop learning
The last thing you want to become as a thought leader is stagnant. Once you have stopped trying to learn something new every day, then the value of your insight falls. Instead, always keep an open mind and absorb knowledge from whatever sources you can—the internet, seminars, training, peers, and more.