From developing the latest cybersecurity strategies to bolster the nation's defenses to mobilizing teams of health care providers in response to the global health emergency, the federal government works hand in hand with its prime contractors and subcontractors.
The prime government contracts and subcontractors cooperate to ensure the success of the government contract. However, to guarantee that the federal project will come to fruition, the government contractor and federal subcontractor must perform their own set of duties while working in harmony together.
Each role entails the business duties and responsibilities that require mastering specific skillsets to execute. Learn about their fundamental differences in this detailed guide to know which fits you best. Scroll through to know more.
Government Contractor vs. Subcontractor: Definition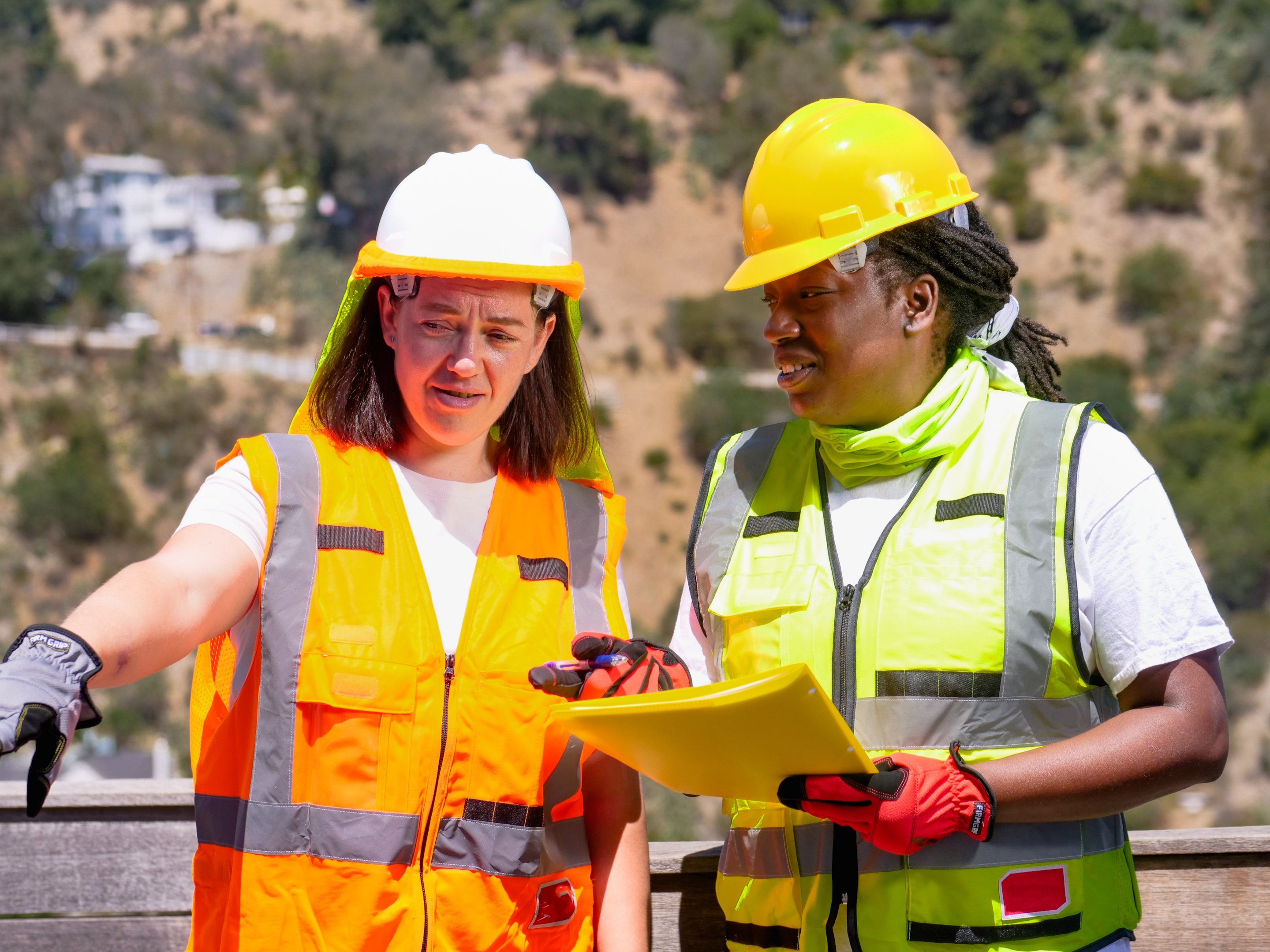 What is a government contractor?
A government contractor is a firm, may it be for-profit or non-profit, that works under a binding contract with the federal government. Also known as the prime contractor, they are responsible for leading the completion of the federal project.
As the one in charge of handling the contract, the prime contractor is tasked with monitoring the project's progress, ensuring that everything is delivered within the set deadlines and budget, and hiring and managing federal subcontractors.
What is a subcontractor?
A federal subcontractor is a business or organization that offers specialized expertise to prime government contractors.
Since subcontractors are considered specialists in the federal government contracting industry, their responsibilities revolve around completing a specific area of the federal project given to them by their prime contractor. Suppose the prime contractor is awarded a federal contract requiring them to construct a new office for a government agency. The federal subcontractor may be assigned to supply the necessary materials, plan its interior design, or prepare the wiring and electrical diagrams. The job of the government subcontractor depends on their advertised expertise.
Government Contractor vs. Subcontractor: Scope of Work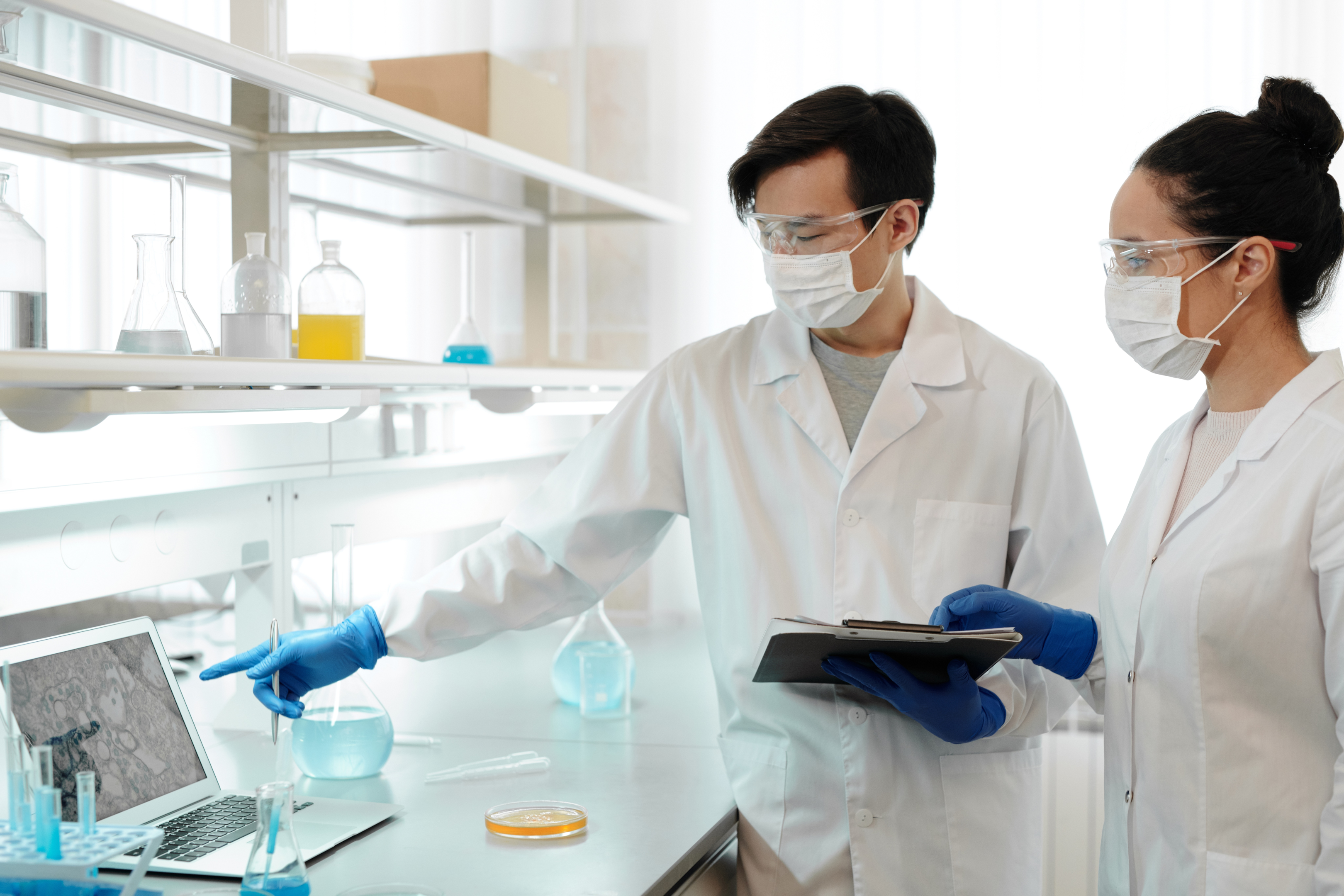 Nature of Work
Government contractor –  as the project's prime contractor, they are on top of leading their team in executing the project. As the ones in charge of handling the administrative side of the prime contract, the prime contractor will oversee their team's progress, ensure efficiency to meet deadlines, manage finances to avoid cost overruns, and hire subcontractors whenever necessary.
Federal subcontractor – as the outsourced specialists hired by the prime contractor, they will be responsible for executing their assigned project area.
Work Relationship
Government contractor –  prime contractors report directly to the federal agency. They are the point person of the government who ensures that the requirements stated in the government contract are met satisfactorily. The federal contractor is also the one who is directly responsible for hiring federal subcontractors and monitoring their progress closely to guarantee efficiency.
Federal subcontractor – compared to the prime contractors who have directly locked into a contract with the federal agency, subcontractors report directly to their hiring federal contractors. They will be executing the work assigned to them by the prime contractor.
Government Contractor vs. Subcontractor: Requirements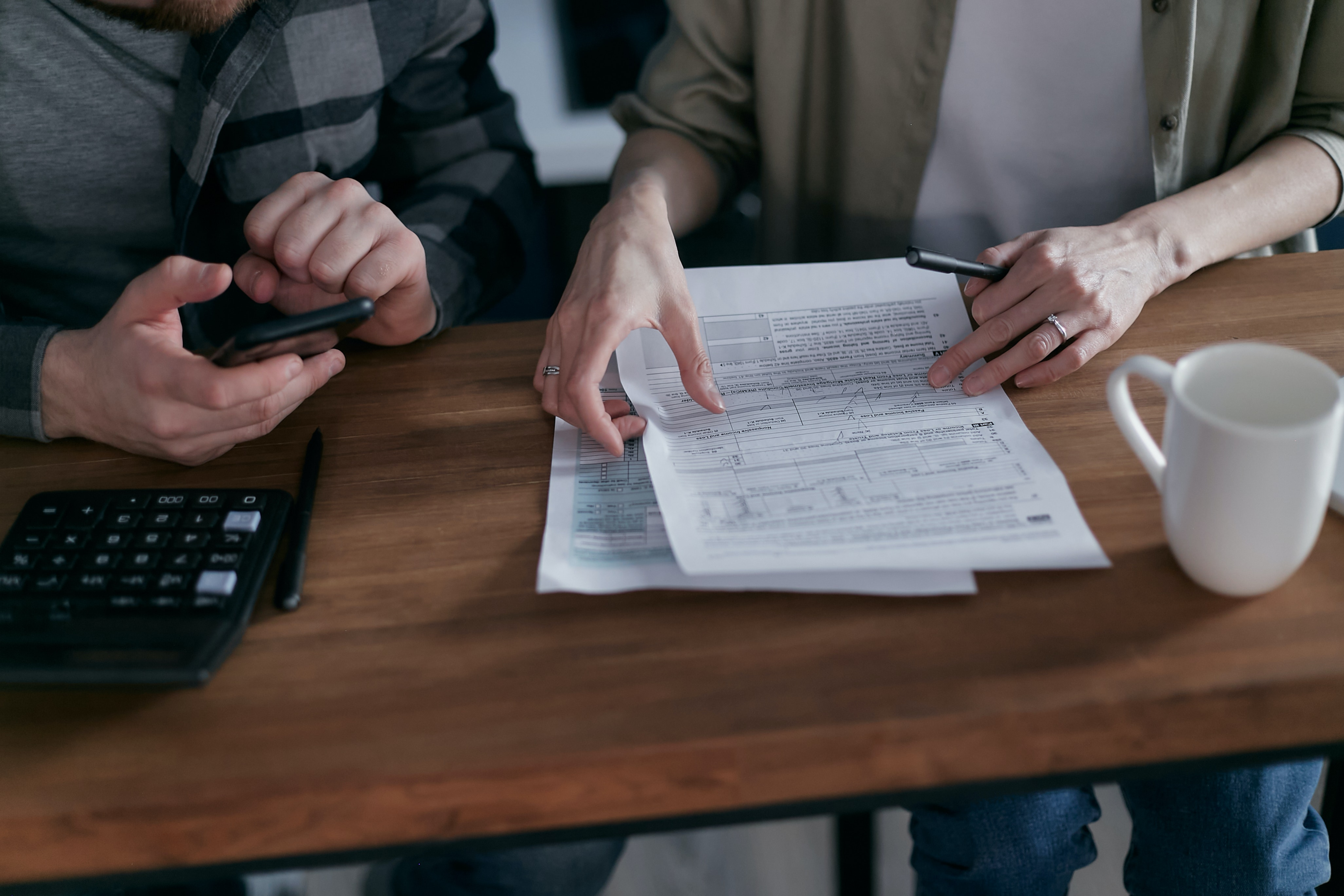 How to become a government contractor?
Before you decide to be a government contractor, many things have to be considered—from planning your entry into the industry to learning how to draft a winning contract bid. So, here's are some tips on how you can start your journey as a federal contractor, should you choose to be one.
Prepare extensively before diving into the industry
The fact that you are reading this means that you are already one step ahead of your competition. Learning about the key roles, staying tuned with the industry's latest trends, and familiarizing yourself with the rules and regulations that bind this field can boost your success in thriving in this highly competitive industry.
Research about the government contracting industry
Like any other venture, you have to research the industry first thoroughly. Supplementing your initiative in browsing reliable websites that publish the latest news and comprehensive guides about the government contracting industry, try to visit your Procurement Technical Assistance Centers (PTACs).
PTACs are learning centers spearheaded by the U.S. Small Business Administration. They can assist you in preparing your requirements to become a full-fledged government contractor and connecting you with industry experts. And also, they can give you pointers on how you can craft your proposal to win a federal contract bid and assess whether you are eligible for small business assistance programs.
Ensure your business possess the necessary permits and licenses to operate
Suppose you plan to become a government contractor. In that case, you have to keep in mind that the government will conduct a thorough background and security check of your company, especially if you are bidding for a contract under the Department of Defense.
So before everything else, ensure that your business adheres strictly to the federal laws. Decide on your business structure, confirm your business size, and obtain your federal tax ID—make sure that you have covered all of the bases before becoming a government contractor. Additionally, you should orient yourself about the laws that bind this industry. Try reading the Federal Acquisition Regulation (FAR)
Know whether your business is in demand within the government contracting industry
Performing market research is instrumental in your success as a government contractor. The information you will gather here will help you make informed decisions. Most importantly, the data from your market research will give you a clearer picture of the industry. This research will answer some of the most pressing questions you have to address early on, such as:
Do government agencies require the type of products and services I offer?
How much is the standard rate for your goods and services?
Who are my direct business competitors?
Get familiar with the federal contracting policies
The federal government is bound by complex federal laws to ensure that they will be held accountable for using the taxpayers' money. And that is why every company that desires to do business with the government is subjected to a set of rules and regulations. As a federal contractor, it is your responsibility to learn the federal laws that bind your industry. Brush up your knowledge by reading up on the Federal Acquisition Regulations (FAR) and the publications posted by federal agencies.
Gather your requirements
Request for your DUNS Number
Before you become eligible for grants, loans, and government contracts, you have to obtain your DUNS Number first. To get your unique 9-digit identifier, you can visit the Dun & Bradstreet website and then file for your DUNS Number request there. This is a free federal service and should only take 1-3 business days to complete.
Identify your NAICS Codes
Using the self-service feature of The North American Industry Classification System (NAICS) website, choose which NAICS codes best fit your products and services. You can have more than one of these codes if you offer various goods and services.
Your NAICS Code helps contracting officers identify whether your business fits their criteria for their next federal contractor.
Get your CAGE / NCAGE Code
Similar to your DUNS Number, these codes are unique identifiers that signify your business's physical address and financial and administrative records. The federal government also uses these codes to verify your security clearance before awarding you a federal contract.
There are two types of codes, the CAGE code, and the NCAGE code. The CAGE code, or the Commercial And Government Entity code, are codes for businesses built within the U.S. and its territories. To get your CAGE code, you have to finish your SAM.gov application.
On the other hand, the NCAGE code, or the NATO Commercial And Government Entity code, is given to enterprises built outside the U.S. and its territories. Compared to the previous code, you have to request your NCAGE code prior to your SAM.gov application.
Register your business at SAM.gov
The System for Award Management (SAM.gov) website houses every federal service needed to address your needs as a government contractor. Registering your business at SAM.gov certifies that you are eligible to bid and win federal contracts and even grants and loans.
Additionally, SAM.gov is the main platform for federal agencies to publish contracting opportunities. If you have successfully fulfilled the previously mentioned requirements, you are well on your way to registering your business at SAM.gov. To give you an overview, here are the requirements to register at SAM.gov:
Your 9-digit DUNS number
Your Taxpayer Identification Number (TIN) and taxpayer name
Your CAGE Code or NCAGE Code
Financial and banking information for your Electronic Funds Transfer (EFT)
If you are a small business owner, complete your SBA Profile
Whenever a federal contracting opportunity for small businesses arises, contracting officers publish notices at SAM.gov or scout for potential small enterprises using DSBS. Also known as the Dynamic Small Business Search, this is a search tool managed by the SBA where contracting officers can look up the profiles of small business government contractors.
When a contracting officer scouts for potential small businesses for a federal contract, they use the DSBS. So to ensure that your business stands out from the rest, craft a brief description of your business for your SBA profile. In just a short paragraph, give a clear summary of the nature of your business and relevant experience that can compel the contracting officer to get in touch with you.
How to become a government subcontractor?
The requirements for subcontractors vary depending on their industry and their prime contractors. However, there are general requirements you have to nail down to become a federal subcontractor. Here is an overview of it:
Acquire the necessary business licenses and permits
Although subcontractors will not work directly under a federal agency, the federal prime contractors will still require their subcontractors to prove that they are a legitimate business capable of executing the tasks stated in the contract.
To know how to register your business properly, you can check out this guide by the Small Business Administration.
Prime government contractors are not the only ones required to register their businesses at SAM.gov. Subcontractors also have to register their business on the website to be eligible for grants, loans, and set-aside contracts.
To give you a recap, here are the things you will need to register your business at SAM.gov:
9-digit DUNS Number
Your Taxpayer Identification Number (TIN) and taxpayer name
Your CAGE Code or NCAGE Code
Financial and banking information for your Electronic Funds Transfer (EFT)
Write a capability statement
Your capability statement is instrumental in getting your subcontracting firm noticed by your target prime contractors. Prime contractors use this one-page document to assess whether the subcontractor fits their contract.
To stand out from the competition, here are the things you should put into your capability statement: a brief description of your company, your expertise, relevant experience in the field, and certifications. Keeping your capability statement informational and relevant while keeping it concise can boost your chances of getting noticed by the prime contractor.
Government Contractor vs. Subcontractor: Where To Find Contracting Opportunities
Contracting websites for government contractors
It is pretty easy to keep track of available contracts for prime government contractors. Federal agencies use SAM.gov to publish pre-solicitation and solicitation, award, and even sole-source notices.
So aside from being the hub for government contractors and subcontractors, this website also serves as a platform for posting open government contracting opportunities.
Contracting websites for government subcontractors
There are different places subcontractors can seek federal subcontracting opportunities. You can keep track of the top prime contractors in other fields such as healthcare, defense, construction, and IT. Or, you can also use SubNet, the federal subcontracting database by the Small Business Administration.
Additionally, you can also look at these regularly updated files by the SBA and the General Services Administration (GSA) to browse prime contractors who are required by federal contracts to hire subcontractors: